HR, Payroll, Benefits. The Complete HR Software.
Simplify HR with award-winning solutions for everything from hire to retire.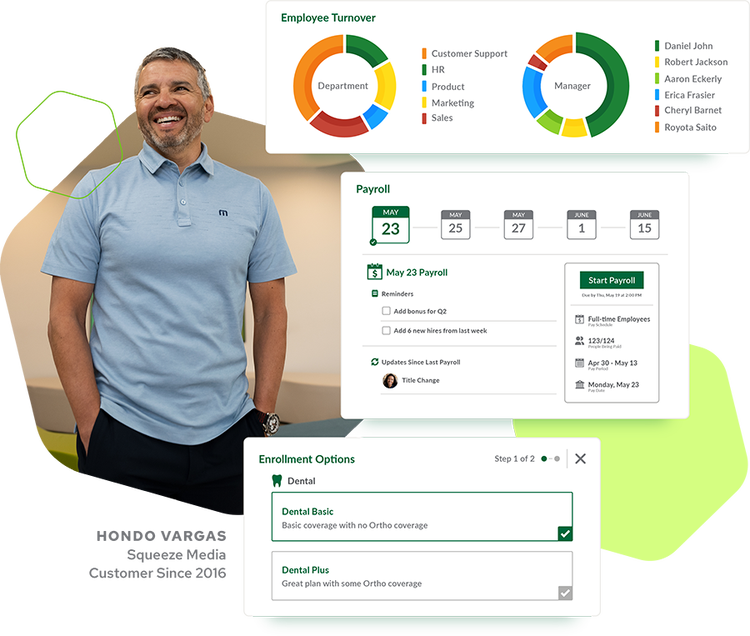 30,000+ Companies Big & Small Trust BambooHR
Partners
postmates, usertesting, soundcloud, ziprecruiter, jacksonville jaguars, change org
Product Announcement
Say hello to Benefits Administration!
Weekly Demo Webinar
Join us for an overview of BambooHR features.
HR Management Software That Brings It All Together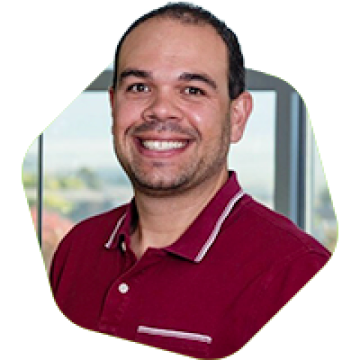 Easy to Use
"BambooHR is that first touchpoint new employees have with our company, and almost every new employee we've had has said, 'I knew I wanted to stay here because your system was so clean, easy, and intuitive.'"
Jonathon Bartlett
Chief Human Resources Officer
Indica Labs
120 Employees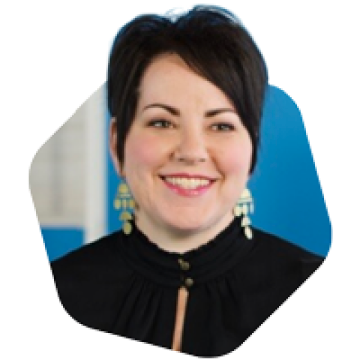 Support That (Actually) Cares
"Every person at BambooHR is helpful and kind, and that means a lot. As someone who is chasing down problems all the time, having people who are helpful, upbeat, and fun to talk to makes all the difference."
Emily White Hodges
Director of HR & Operations
New Moms
90 Employees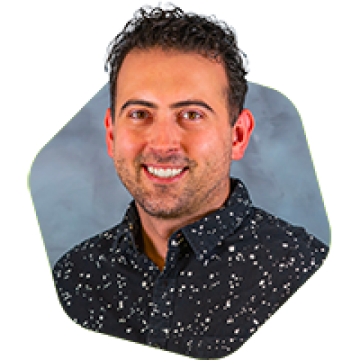 Everything in One Place
"I love just being able to go to one place for everything. We have consolidated many systems into BambooHR, and the goal is for our employees to never need to leave BambooHR."
Josh Franklin
HR Program Manager
CTI, Inc.
350 Employees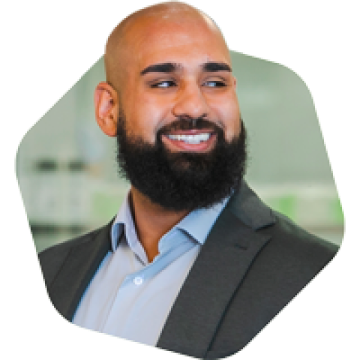 Seamless Implementation
"It's always scary changing software as you're afraid you'll lose data and you think there will be a time adjustment to figure out the software. With BambooHR, there was no adjustment period. Once the onboarding period was over we were up and running really fast."
Neil Sharma
General Manager
Boston Bioproducts
50 Employees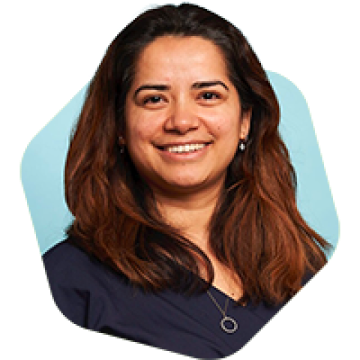 Fast ROI
"BambooHR changed the way HR delivers value to the business. We can now collaborate with other departments and be secure in metrics like headcount, pay rate, and PTO accrual."
Basudha Bhattari-Johansson
VP HR & Sustainability
Probi
185 Employees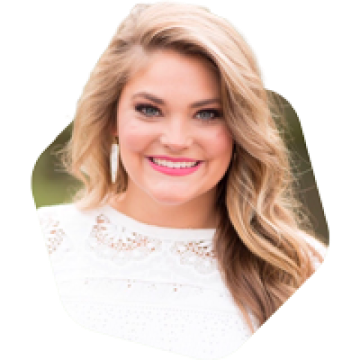 Connected Communication
"Our field workers don't check their email very often, so we used to have about 10 out of our 50 employees that would complete [HR tasks] and they were all office staff. Since using Bamboo, we are able to reach them better because it goes straight to their phone, not just email."
Meredith Shaddix
Human Resources Manager
Brookstone Restoration
50 Employees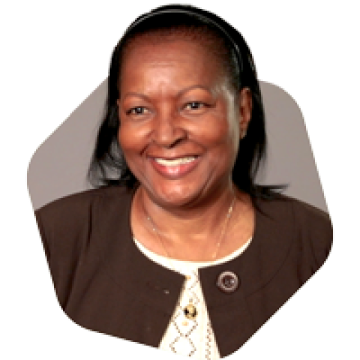 People First
"BambooHR sets me free to look at the human factors of human resources. We're stuck on numbers, we're stuck on stats, behind all of that is humans. So it gives me the opportunity to look at the human factors. It doesn't get any better than that!"
Jennifer Davis Cain
Director of Human Resources
Zoo New England
230 Employees