4 Big Challenges Facing HR Professionals in the Healthcare Industry

The healthcare industry has always had to operate under a certain amount of pressure.
How healthy is your organization? Check out this assessment to find out!
Since their work is critical to the health and well-being of so many, healthcare professionals deal with incredible levels of stress you won't find in other professions. And recent trends indicate that the pressure is only going to increase.
So, what is the role of the human resources department?
From small rural clinics to big city hospitals, human resources in healthcare will also feel the pressure. These professionals face issues like staffing shortages, employee burnout, and more. To overcome these hurdles, HR must better understand the how and why behind each one. Read on to learn more about the four biggest challenges faced by HR professionals today, and more importantly, what we can do about them.
1. Staff Shortages
One of the most pressing human resource issues in healthcare involves recruiting.
The Bureau of Labor Statistics "projects the need for an additional 203,700 new RNs each year through 2026 to fill newly created positions and to replace retiring nurses." In addition, it's estimated that there will be a total of 1.2 million vacancies for nursing positions by 2022.
Employers looking to hire the next batch of medical professionals need to make changes now to appeal to young candidates.
There are a number of factors contributing to this problem. First, as members of the baby boomer generation continue to age, their massive numbers create a considerable workload for medical professionals. It's affecting the problem from the inside as well, as nurses from that generation are beginning to retire and leave the workforce in droves.
Add to that the limited capacities of nursing programs, and there's just not enough supply to meet the growing demand. This shortage has left employers desperate to differentiate themselves and attract prospective employees.
The issue is only exacerbated by the shift toward a millennial workforce, whose priorities are very different from their predecessors. Unlike baby boomers and Gen Xers who primarily sought competitive compensation, millennials value benefits and advancement opportunities far more than their predecessors. This means that employers looking to hire the next batch of medical professionals need to make changes now to appeal to their young candidates.
Some organizations are already doing this by offering training, development and advancement, and competitive benefits packages, including tuition reimbursement. What's more, savvy healthcare HR professionals are reaching out to their marketing teams and leveraging lead generation tactics to help get the attention of qualified candidates.
HR Software for Healthcare
Saving lives is hard enough. Don't let HR busywork make it harder.
2. Turnover Rates
In addition to hiring shortages, hospitals and clinics are also struggling to retain the excellent staff members they already have. With so many jobs open to medical professionals, it's all too easy for staff to leave if they're unhappy or dissatisfied.
Over the last several years, the average turnover rate for hospitals has been creeping upward. In 2018, hospitals experienced the highest turnover rate in over a decade, and since 2014, the average hospital has turned over 87.8% of its entire workforce. And the numbers suggest that things may only get worse.
These high turnover rates are costing hospitals millions. The cost of replacing a bedside nurse is about $52,100, resulting in the average hospital losing $4.4M – $6.9M a year.
This is happening for multiple reasons. Like we mentioned above, millennials are looking for more than just a paycheck as they enter the workforce. When they don't receive what they want from their job—be it more training, career advancement, or a great benefits program—they are confident in leaving.
Interested in learning more about managing turnover? Check out our free ebook.
The biggest problem, though, may be supervisors. As Maureen Swick, CEO of the American Organization of Nurse Executives (AONE) put it, "In my experience, people don't leave their organizations, they leave their managers. That is why nursing leadership is critically important and has a significant impact on retention and recruiting. Effective nurse managers make sure their staff feels supported and mentored."
The work of HR in hospitals and clinics can help retain nurses by addressing the changing demands of the workforce, making their organizations more attractive to current employees, and ensuring supervisor-employee relationships are flourishing.
3. Employee Burnout
The issue of employee burnout is tangled up in the issues of staff shortages and turnover.
Burnout is caused in part by staffing shortages, and it has a compounding effect on employee turnover. On top of that, burnout has a negative impact on both patient care and patient safety, as emotional, mental, and physical exhaustion leaves providers (doctors and nurse practitioners included) unable to perform their best.
Recent surveys have found that burnout rates for nurses are as high as 70 percent, while burnout rates for doctors and nurse practitioners can reach as high as 50 percent. These statistics reflect an epidemic, the ramifications of which include poorer patient health. There's a significant correlation between these burnout rates and increases in patient infection rates. Patients can see the impact of burnout, too; they report lower satisfaction rates in facilities where burnout rates are higher.
Those decreased satisfaction rates could be the result of emotional distance on the part of clinicians. Burnout tends to create a disconnect between providers and patients, with providers developing unfriendly, cynical, and less empathetic attitudes. This disconnect makes them less sympathetic to the needs of patients and leaves everyone involved unhappy about the experience.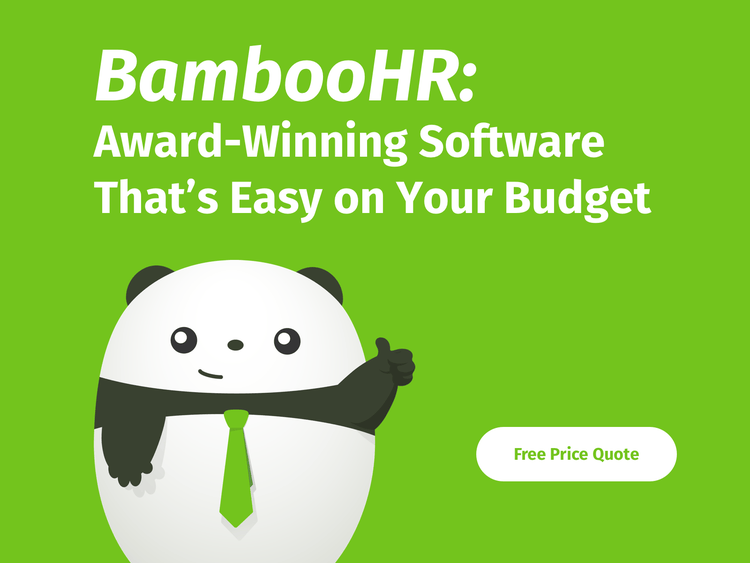 There are a few other factors that contribute to burnout as well, such as employees feeling underappreciated, underutilized, and as though they lack authority. Frequently, nurses feel as though they could do more, but aren't being allowed to. Workload also has a lot to do with burnout rates. Unsafe nurse-to-patient ratios have sparked widespread concerns, and one survey found that 90 percent of RNs reported that they don't have enough time to properly comfort and care for patients and families due to having too many assigned patients.
It's a complicated problem with some dire consequences.
HR professionals need to be aware of the effects that an overworked and under-supported staff can have on patient care. There is currently a nationwide push for safe staffing legislation, which would mandate hospitals to keep the nurse-to-patient ratios within safer limits.
But in the meantime, HR in healthcare can alleviate some of the burnout with reward and recognition strategies as well as training programs to increase job satisfaction among employees.
4. Training and Development
As mentioned previously, employees in the medical field today are looking to learn new skills and gain access to advancement opportunities.
And providing this kind of employee engagement is a critical job of HR in the healthcare industry.
Many in the nursing profession intend to further their careers by becoming nurse practitioners, doctors, or nursing managers, and more and more often they expect help along that journey from their employers.
HR professionals in healthcare need to be partners with practitioners in improving employee engagement, job satisfaction, and in turn, the quality of patient care.
Providing the kind of career development opportunities employees desire can be costly, but the costs of hiring and training replacements are far higher. Training employees is an investment, and it pays dividends on the other end, both in retained employees and in their increased capability.
With electronic, Internet-ready devices saturating the workplace, hospitals and clinics have started to shift toward digital systems for tracking patient charts, managing workflows, educating and entertaining patients, and keeping professionals in touch with those they look after.
While this is all good news, the challenge is that each system comes with a learning curve, and it requires training to be able to use them, let alone see a return on investment. Systems like these require a significant amount of support from management to motivate adoption among the employees who will actually be using them.
HR professionals need to be aware that systems like these are becoming increasingly prolific in the industry. It's also important to note that functional roles of the human resources department in healthcare may include the implementation of new training within their own organization.
Conclusion
The medical field can be difficult and stressful, and as the people tasked with managing and supporting doctors and nurses, HR professionals in healthcare need to be partners with practitioners in improving employee engagement, job satisfaction, and in turn, the quality of patient care. With the right tools, they can help employees become more effective—and more satisfied—in their work.
To learn more about how BambooHR can help you with these HR issues in the healthcare industry, click here.
How healthy is your organization? Check out this assessment to find out!
This post was originally posted on August 16, 2017 and updated on June 6, 2019