Check out our Newly Polished API Documentation

We have rolled out a fresh new design and look on bamboohr.com. We are really excited because it is bold, colorful, easy to navigate and, frankly, fun to take a stroll through. When visitors enter our website for the first time, we hope they can see straight away the BambooHR brand and voice. Like a picture window right into BambooHR. And now, we've updated the documentation on our application programming interface (API) to reflect the same design, color and voice.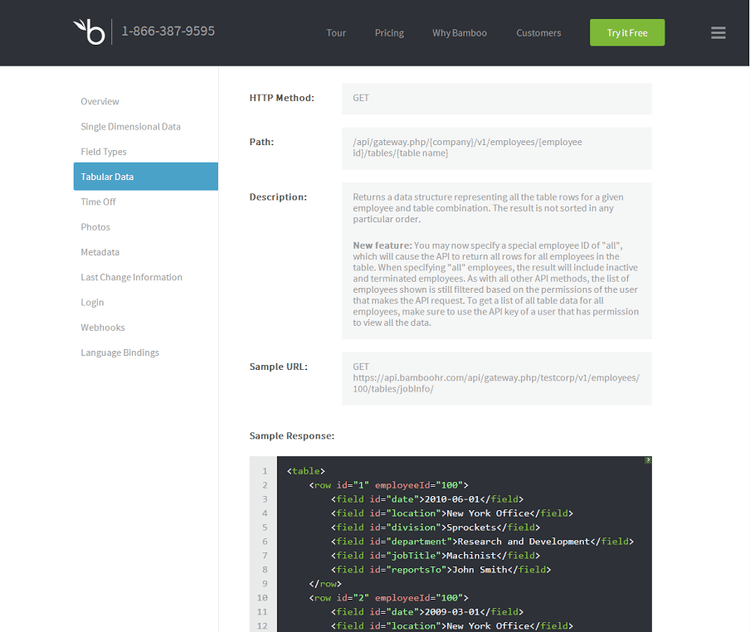 https://www.bamboohr.com/blog/wp-content/uploads/2013/12/API-screen-shot.png
From the beginning, we designed our open API so that it would be easy for our customers to share data from BambooHR to the other applications they're using and back again. We think it makes good sense to play well with others (and their applications). We appreciate our partners, as well as those who integrate privately with our API. And we want to encourage others to keep doing it. So we recently gave our API a facelift: Our documentation has been reorganized to make it super easy to find and understand (we've rewritten our status codes so they can be returned back).
See all our integration partners.
If you want to check out how easy it is to integrate with BambooHR, swing by and check out our newly polished API documentation. Just click here.
Now sit back and enjoy our API video to learn more.\