Employee Bonding: How Work Benefits

Employees are more likely to enjoy their work and work well together with others when they have bonded. Although melding a team together requires time and experience and many times intangible things HR and management have no control over, company outings and retreats can push things along. This gives employees a chance to bond on a deeper level. To encourage employee bonding, consider these team outing ideas for making your next company retreat a success:
Time Away from the Office
Sometimes employees feel strained interacting with one another inside the office. But when employees are taken outside the office and are surrounded by an informal setting—even trees and birds if you provide an outdoor setting—they can relax and enjoy each other's company. Other times, employers provide a weekend retreat that includes dinners and seminars. Because employees are spending time together after hours and in different situations as a whole group, employees have more opportunities for bonding and relating to one another in finding common interests. It's nice to get away from the ringing telephones and other office noises and really get to know each other.
Building Skills and Strategies
At the retreat, you can include exercises that will help team-building and increase the skills of your employees. For example, you can have employees rely on and trust each other by having them do trust falls or work together with relays or even a contest to see which team can build the tallest tower out of dry noodles and marshmallows. You'll find employees really rally around each other, and they learn how to best work with one another. These team-building efforts can give employees game plans for how to deal with various problems after they're back in the office. This can also be a good time to address any other problems that affect the company or re-inspire your employees by covering the company's vision. Brainstorming sessions, formal presentations and games are all fun ways to tackle many issues that come up at the office.
Which benefits help employees to stay?
Prizes Your employees will remember the prizes they get for creating the tallest marshmallow tower. Even if it's just a candy bar or something more useful, like reusable grocery bags imprinted with a special message or your company's logo. What's more, you'll be creating brand awareness each time your employee totes a bag to the grocery store!
Try Out New Products
Employees love getting free stuff. When you are on a retreat with your employees, you can offer them other new products with your company name and logo. For example, let's say you've planned a picnic lunch for employees. Why not give each of them a picnic lunch in their own personalized lunch bags? Employees will appreciate the gift. This type of branded promotional products make great incentives for employees.
A Renewed Sense of Loyalty
From your investment in your employees at a company retreat, employees will have a renewed sense of loyalty to your company. They will likely be happier—and happier working together—and everyone will have a fresh perspective on how to best work together in the future.
Company retreats are more than work; they're fun. And they present great opportunities for employees bonding on a deeper level than they can in the office.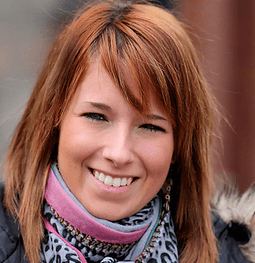 *Brionna Kennedy is native to the Pacific Northwest, growing up in Washington, then moving down to Oregon for college. She enjoys writing on fashion and business, but any subject will do, she loves to learn about new topics. When she isn't writing, she lives for the outdoors. Oregon has been the perfect setting to indulge her love of kayaking, rock climbing, and hiking.*