Need Custom HR Reports? No Problem! [Hints & Tips Video Series]

We at BambooHR get giddy knowing that our software helps save you time every single day. Because we want to make sure you're using BambooHR in the best possible way, we're bringing you another Hints & Tips Video.
This month's tip is to practice up on your custom HR reporting tools.
Did you know? A report from just last year showed that companies are wasting about 17 hours per week creating HR reports. That's more than two full working days!
Here's how BambooHR can turn those 17 hours into less than 1!
Dave here is an executive. He likes to ask you questions like, "Is there any way I can see a report of all part-time employees, their hire dates, compensation history, and any company assets in their possession? Oh, and do we track employee t-shirt size?"
Today's tip will help you be an HR hero. Especially when he says, "And I don't suppose you can get that to me before lunch?"
Because that's when you say, "No problem!"
Here's what you do, go to the reports tab and click add report. Select the fields you need, and generate your report.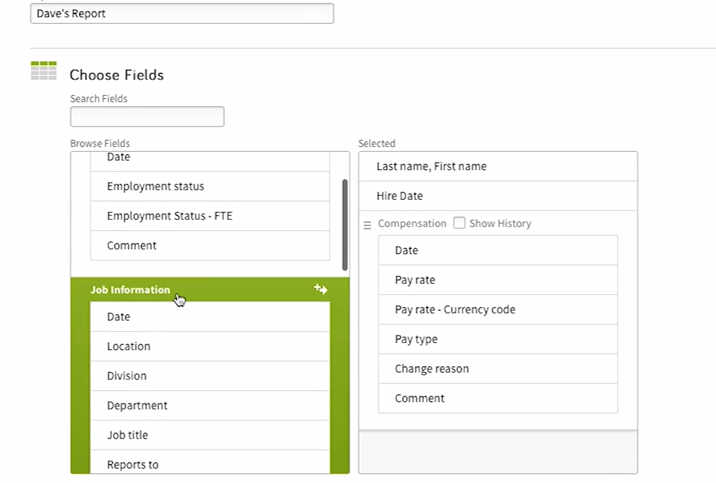 https://www.bamboohr.com/blog/wp-content/uploads/2014/11/Screen-Shot-2014-11-13-at-4.35.19-PM.png
Then, you can choose to share the report with Dave so he has access to it inside BambooHR. Or you can export it, print it, or simply just email it it to him. All this takes only a matter of seconds.
Let's say he comes back a few minutes later and says, "Wow, thanks for getting that to me so fast! But uh… I just realized I need a separate report for each of our locations. Could you break that down for me?"
Once again, you can say, "No worries Dave!"
Then you just filter the report by only including employees in a certain location.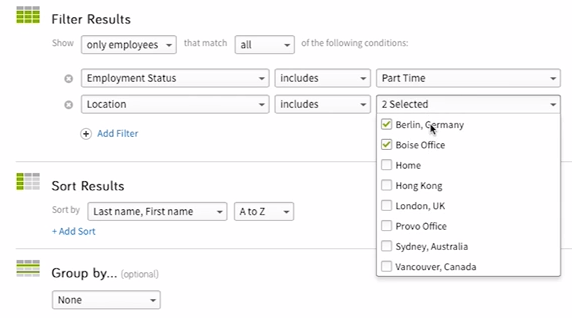 https://www.bamboohr.com/blog/wp-content/uploads/2014/11/Screen-Shot-2014-11-13-at-4.37.36-PM.png
Or better yet, you could teach Dave how to do it so he can run the report anytime he needs.
Reports are easy to edit or filter, allow you to pull from any field in the system. You can even duplicate a report in case you want to test something without messing up the original report.
There's no end to the possibilities, so we encourage you to give custom reports a shot. Go create some new reports and let us know how it's working for you.
Learn exactly what your executive team wants from hr reports