All Your Favorite HR Apps – BambooHR's New Marketplace

We've always done our best to play nicely with others. That's why we've been hard at work putting together our brand new BambooHR Marketplace.
It's the best way for our customers to enjoy all their favorite best-in-class tools and apps, hand in hand with BambooHR.
What's the BambooHR Marketplace?
Think about a one-stop shop featuring an ever-growing catalog of first-rate HR apps intuitively integrated with BambooHR's powerful HRIS software. That's the BambooHR Marketplace. Essentially, it provides a central location for our partners to introduce their amazing apps to Bamboo customers and non-customers alike.
Who is integrated with BambooHR?
Tons of top companies, including:
Don't see your favorite HR or workplace tool?
Chances are, they just haven't heard about BambooHR. Why not play matchmaker? Let us know who you want us to work with, and we'll see what we can do. We're constantly working with new partners to develop integrations that make your Bamboo experience better.
See an integration you want to use?
Sweet! Find the integration you're interested in, and click on it.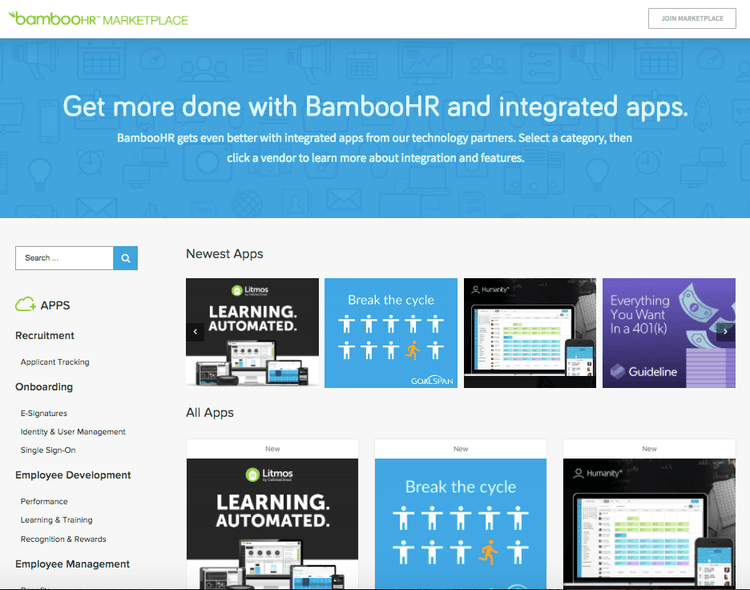 Then click the bright green button to get started.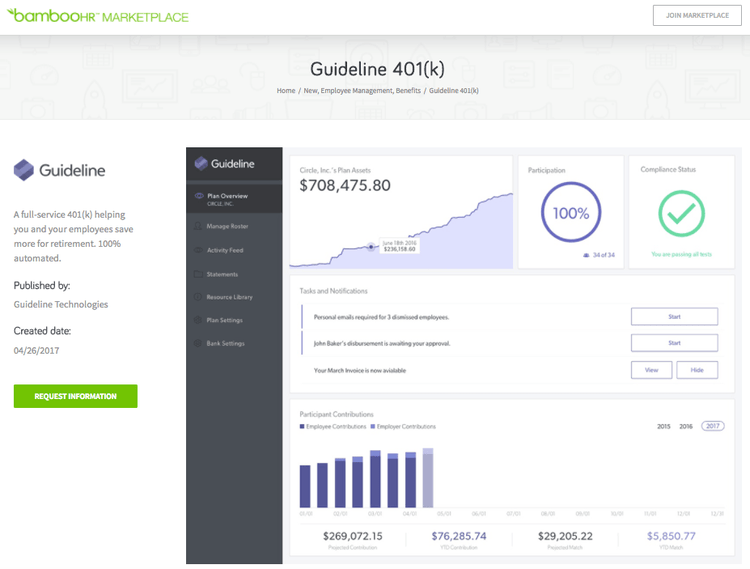 After you provide us with a bit of information, you will be contacted to get all of your questions answered.
We're excited to offer even more top-notch experiences through partnerships with other incredible HR apps. Stay tuned to learn about the new apps we're adding each month, and be sure to check out all our current apps at marketplace.bamboohr.com.