When One Does the Work of Three: How to Fix Inefficient Payroll Processes

Just about every HR professional shares a common disdain for inefficiency. Unfortunately, that doesn't mean we have completely eradicated the less-than-optimal processes in our organizations—particularly when it comes to payroll.
By the time you've double- and triple-checked your payroll numbers, it can feel like you're trapped inside a calculator—and no matter what, there's still that feeling of panic right after you hit "Submit." But isn't stress just a natural part of payroll?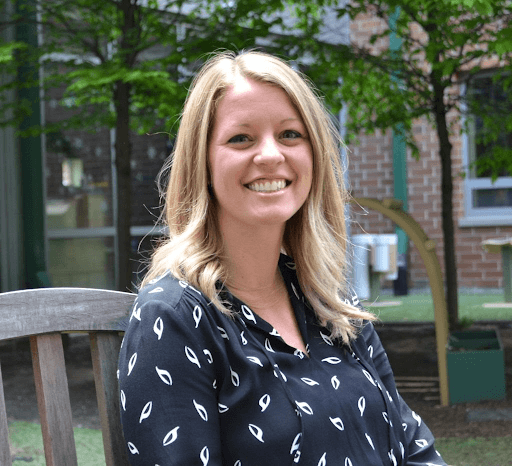 Mallory Tesauro, the director of HR at New Moms, didn't think so. New Moms is a Chicago-based organization that provides services to new mothers and their families. Mallory joined the New Moms team last year after a decade of experience in supervision and nonprofit management at organizations like The Salvation Army.
In her previous jobs, she advanced training in employee recruitment, hiring, onboarding, and performance improvement strategies. Mallory is a true HR black belt and exactly the type of person who questions the headache-inducing process of navigating through multiple different systems every time she has to run payroll.
"Previously, New Moms was using three different systems for payroll," Mallory explains. "BambooHR would track our PTO, another system was used for time tracking, and a third system was used to process payroll."
Toward the end of last year, New Moms decided to add TRAXPayroll to their BambooHR subscription and consolidate three different systems for payroll into one.
"Having everything in one system has greatly reduced manual entries and saved us a significant amount of time in processing our payroll," says Mallory. "I just make sure all information is accurate in BambooHR, and it transfers directly to TRAXPayroll. Staff love it since they can request PTO, clock in and out, and review their pay stubs all in BambooHR. We are so happy with our decision to switch over to TRAXPayroll and are so grateful for the time put back on our calendars for other important tasks."
And New Moms is in the business of changing lives, so instead of worrying about payroll, they need all the time they can get to focus on continuing with efforts like these:
Between July 1, 2018 – June 30, 2019, New Moms provided 45,327 nights of shelter to 64 families.
The NBC affiliate in Chicago did a feature on New Moms last year highlighting the new facility they had just opened that is offering permanent supportive housing for 18 homeless families trying to break the cycle of poverty.
Last year, 95 young moms hand-made 87,000 candles as part of one of their job training programs. Subsequently, 58 of those new mothers found full-time employment and are leading their families into greater stability and economic mobility.
In total, 88 young moms across their programs obtained permanent employment in the last fiscal year.
If headaches from inefficient payroll processes are getting in the way of your organization's goals, the combination of BambooHR and TRAXPayroll could be the beginning of a new era of efficiency. If you're a current BambooHR customer and want to see how you could benefit from integrated payroll, just let us know.
TRAXPayroll
Fast, easy, accurate payroll. It's as simple as that.