7 Proactive Strategies to Recruit a More Diverse Workforce

If you're an HR professional, you're probably very aware of issues surrounding diversity in the workplace. It's a major topic of conversation in the industry right now, and for good reason.
But many companies don't go far enough when it comes to recruiting and retaining a diverse workforce. Many people, even HR professionals, assume that a lack of overt discrimination is all that is needed for diversity to thrive. This is not the case. In fact, it takes conscious effort to ensure diversity and inclusion in your business.
In this article, we'll explore some proactive strategies you can use to attract a wider range of candidates, make your company more welcoming to all kinds of people, and reap the benefits of a diverse workforce.
What is Diversity and Why Does it Matter?
Diversity refers to a variety of different characteristics in a group of people. Diversity is most often used to refer to legally protected characteristics (e.g., gender, race, sexual orientation, disability, and age). But it can also refer to things like skills, professional background, and personality traits.
Valuing diversity at work helps everyone. First of all, it's the right thing to do. Everyone deserves equal opportunities for success and advancement, and some groups – such as women, people of color, and those with disabilities – still often face overt discrimination or unconscious bias.
But did you know that cultivating a diverse team can also have a business benefit? Here are just some of the advantages:
In other words, diversity is good for your employees, your customers, and your bottom line. Let's have a look at some strategies you can use to recruit a more diverse workforce.
Ensure Diversity on Your Shortlisting and Interview Panels
Unconscious bias is very real. With the best intentions in the world, a homogenous shortlisting team or interview panel will struggle to effectively recruit a diverse workforce. In addition, if a candidate arrives for an interview and does not see anyone like them, they might feel alienated and conclude that your company isn't for them.
Revise Your Job Ads
Language matters. Is the language you're using in your job ads representative of the diverse talent pool you hope to attract? If you really study your ads, you might be surprised at the ways in which you're unconsciously signaling to candidates that your company is not for them.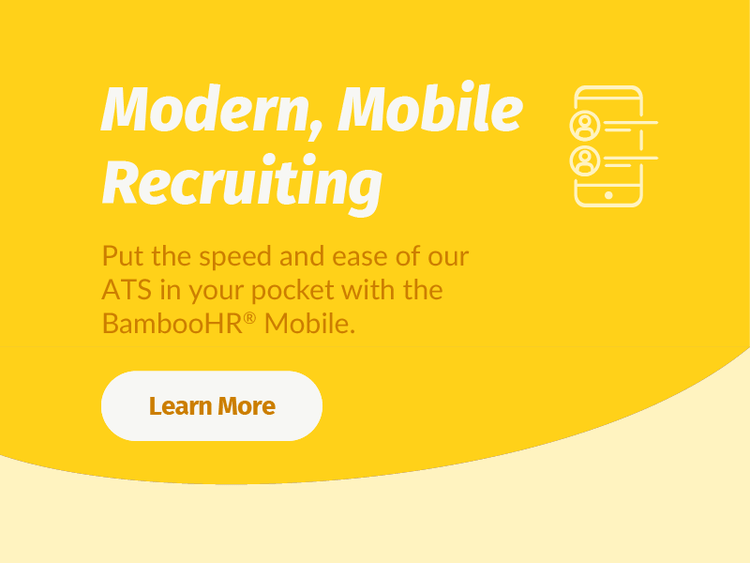 Here are some things to be aware of when you craft and audit your job ads:
Beware of gender-coded words. Words like "aggressive," "dominate," and "challenge" tend to be read as masculine, even if that was not the intention. Gender Decoder is a useful tool you can use to see if your job ad is inadvertently using gendered words:
Only list essential requirements that are really essential. Did you know that on average, men will apply for a job when they meet just 60 percent of the criteria? For women, that figure needs to be closer to 100 percent in order for them to apply. Therefore, the longer and more exacting the requirements, the more likely your talent pool will be heavily skewed towards one gender.
Highlight inclusive benefits such as shared parental leave and flexible working (more on that in a minute).
If your job requires a degree, avoid insisting that degree must be from an "elite" or Ivy League university. There are many reasons why someone might have gone to a less prestigious school, and they do not necessarily have to do with intelligence, ability, or work ethic.
Avoid insisting on a "native English speaker" (or whatever language your business primarily operates in). This closes the door to candidates who may be fluent in the language even if they did not grow up speaking it.
Avoid jargon and unnecessarily complex language. A tool like Grammarly can tell you how reader-friendly your job ad is.
Always seek a second opinion on your job ads to ensure you're not inadvertently putting off the applicants you'd like to attract.
Your job ad should also explicitly state that you value diversity and inclusion. This should go beyond "we are an equal opportunities employer". Given that 67 percent of job candidates consider diversity as an important factor when considering working for a company, you'll immediately expand your talent pool by affirming your commitment to it.
Showcase Diversity in Your External Communications
Looking for More Insights on Building a Great Company Culture?
Do your social media channels, recruitment videos, advertising materials, and other external communications feature a diverse range of people? If not, you could be discouraging underrepresented candidates from applying.
An older person is unlikely to apply, even if they would excel at the work, if everyone they see associated with your company is in their twenties. A Black person may feel alienated if they see nothing but white faces. And so on.
Therefore, make sure you're featuring a diverse and representative range of people in your images, videos, and communications. If potential candidates feel seen and represented by your company, they're much more likely to apply.
Check out this video from Google, which uses a diverse cross-section of its employees to show off an inclusive company culture:
Create and Advertise More Flexible Company Policies
Are your company policies based, even inadvertently, around certain assumptions about what your employees' lives look like?
Statistically, in heterosexual couples, the majority of childcare still falls to women. In the USA, women are eight times more likely than men to take care of sick children and manage their schedules. Therefore, if your company has overly rigid attendance policies or does not allow some flexibility, it will disproportionately affect women, which in turn can impact your ability to hire or retain women.
Similarly, allowing everyone to take time off at Christmas is great for those who are Christian or celebrate the holiday for cultural reasons. But do you also offer flexibility to your Muslim, Jewish, or Hindu employees to take time off on their religiously significant dates? If not, revise those policies.
Whenever you implement or revise a policy, ensure that a diverse range of people get to have input on it. People from different groups and with different experiences might pick up on a problem that you hadn't noticed.
Once you are confident that your policies are inclusive, don't be afraid to shout about them when you advertise open positions. Why should diverse candidates want to work at your company? Because you clearly care about treating them equally and equitably.
Ask About Adjustments at Interview Stage
This point tends to be most relevant to candidates with disabilities, but can also apply in other cases. A candidate from an underrepresented group is more likely to apply for a job at your company if you show that you are making a proactive effort to be inclusive and accessible. An easy way to do this is to ask if they require any adjustments to make the interview process accessible.
Examples might include ramp access to your building for a wheelchair user, a sign language interpreter for a Deaf candidate, or an accessible parking space close to the building.
Pro tip: Ask whether a candidate requires any specific or additional access at the point you invite them to interview, not on the initial application form. Asking before you create your shortlist risks actual or perceived unconscious bias in the selection process.
Use Jobs Boards Aimed at Underrepresented Groups
Don't stick to just posting your job ads on LinkedIn and the large jobs boards. Did you know that there are also jobs websites aimed specifically at candidates from underrepresented groups?
Here are a few to consider:
Offer Internships for Underrepresented Young People
Many young people and new college graduates get access to internships as a result of connections, either through family or their school. These internships give them a foot in the door at the companies they want to work for. Unfortunately, since many internships are unpaid or offer very low pay, they tend to disproportionately go to those from privileged backgrounds and socioeconomic groups whose family can support them financially.
If you want to recruit diverse candidates, consider offering internships to underrepresented young people who have just graduated or are in their final year of college. By proactively reaching out to diverse groups, you demonstrate that you want them as part of your organisation.
If a candidate arrives for an interview and does not see anyone like them, they might feel alienated and conclude that your company isn't for them.
Ensure that your internship or entry-level job pays a living wage. If it does, you'll be opening doors that talented young people may not otherwise have been able to access.
Beyond functioning as a source for new talent, your inclusive internship program will also help establish your company as one that celebrates diversity. This will bring in a more diverse range of applicants at all levels.
Not sure how to get started? Reach out to local colleges, universities, or community groups and ask for their input. They may be willing to partner with you on setting up a program, or they may have their own programs in place that you can join.
Improve Your Business by Focusing on Diversity
From employee engagement to customer satisfaction and revenue, diversity benefits your organization at every level. If you have not yet implemented proactive strategies to encourage diverse candidates to apply, you should start doing so before you advertise your next position.
The great thing about hiring in this way is that diversity begets diversity. As you hire a more diverse workforce, candidates for future jobs will see your company as a safe and welcoming place for those from underrepresented groups to apply. Eventually, your company becomes known as a great employer that values diversity and treats its people as individuals. In other words, you create a virtuous circle.
BambooHR
Recruiting software that helps you hire the best people every time.
Bio
Jess Amy Dixon is a Project Manager at Launch Space, where she helps SaaS clients land guest posts so they can generate links that push their content up the search rankings. She lives in the UK and when she's not writing you can probably find her knitting, reading, or sipping coffee. Follow her on Twitter and Instagram @JessAmyWrites.