Meet Our Newest Marketplace Partners | Jan 2019

Every quarter, we add a handful of awesome, new partners to the BambooHR Marketplace to make your job that much easier. But we don't just add any old organizations. We carefully select partners who care about setting you free to do great work and provide you with best-in-class tools to accomplish your goals.
So, without further ado, here are the newest additions to our group of partners.
Indeed

We've teamed up with Indeed, the #1 job site in the world, to make it easier than ever for job seekers to apply for your organization's open positions. Candidates can go through your company's entire application process, complete with the custom fields and questions you designate, without leaving Indeed. This integration makes your hiring process more convenient for candidates, so they will be more likely to apply to your organization's open positions (and you'll be more likely to hire top talent).
Glassdoor

https://marketplace.bamboohr.com/listing/glassdoor/
Our new integration with Glassdoor allows candidates who are searching for jobs on Glassdoor to apply directly from the site to your organization's open positions on BambooHR. Glassdoor replicates your organization's full application process, making for a seamless and easy experience for your candidates. Why does this matter to your organization? Well, when Glassdoor job seekers are able to apply to open roles entirely within the Glassdoor platform, application completion rates for employers increase by 34 percent across all platforms and more than double on mobile devices. Best of all, this integration is completely free, and it's already active for your BambooHR account. Pretty great, huh?
Lever


https://marketplace.bamboohr.com/listing/lever/
Lever is a leading recruiting software platform to help you transform your hiring plan. Source, nurture, interview, and hire top talent to propel your organization forward through Lever's collaborative, powerful platform. Ready to try it out? For a limited time, all BambooHR customers have access to a special offer—just click here.
Effortless Admin


https://marketplace.bamboohr.com/listing/effortless-admin/
Say hello to the most advanced benefit administration solution currently available for Canadian organizations (and one of our Pro Partners), Effortless Admin. With an elegant, unified interface and consolidated billing, Effortless Admin lets you do more work with less effort.
Blissfully


https://marketplace.bamboohr.com/listing/blissfully/
Blissfully, one of our Pro Partners, helps you manage SaaS across your organization and gives you the visibility you need into the relationship between your apps, your spend, and your people. Save money, manage vendors, improve security, simplify your ops, and more with help from Blissfully.
Reward Gateway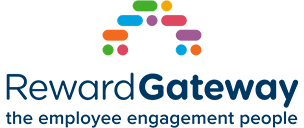 https://marketplace.bamboohr.com/listing/reward-gateway/
Reward Gateway's employee engagement solution puts communications at the core of your rewards and recognition efforts, helping you to reinforce your organization's values and amplify the impact of recognition, surveys, and more.
PerformYard


https://marketplace.bamboohr.com/listing/performyard/
PerformYard is the one of the top performance management solutions for midsize organizations. Flexible features for HR and a simple employee experience makes it easy to automate your existing process or create the one you're dreaming of, without compromise.
TimeRewards


https://marketplace.bamboohr.com/listing/timerewards/
TimeRewards is a time and expense tracking app that can help you grow your business and streamline time and expense tracking. Simplify your process with online timesheets, receipt capture, QuickBooks integration, and more.
Zapier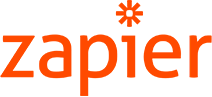 https://marketplace.bamboohr.com/listing/zapier/
Zapier is a powerful app automation tool that allows you to connect your most important employee data in BambooHR to over 1,300 other apps. No more copying, pasting, importing, or exporting—get your data where you need it most.
Learn more about these partners and others at the BambooHR Marketplace today!