How Work-Life Balance Works at BambooHR

Talk to anyone at BambooHR, and they'll likely be able to name the seven values that guide our day-to-day work:
Be Open
Lead from Where You Are
Assume the Best
Do the Right Thing
Make It Count
Grow from Good to Great
Enjoy Quality of Life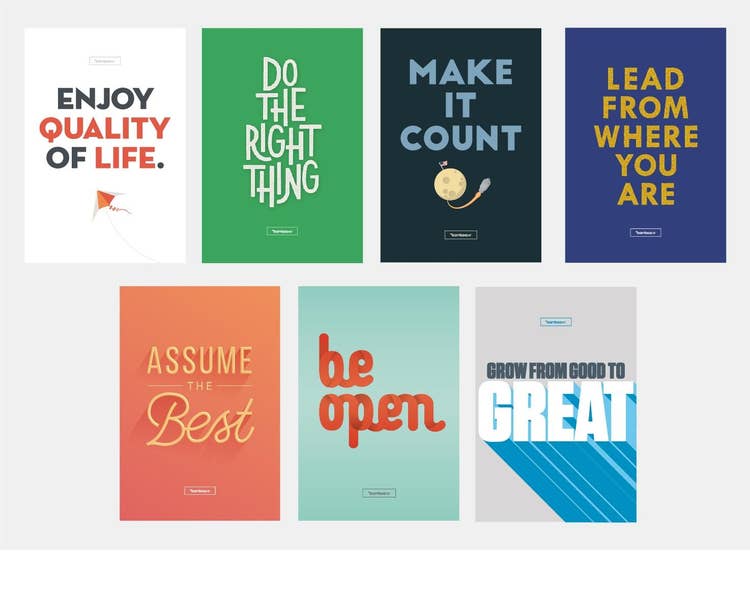 Enjoy Quality of Life—which focuses on how to improve work-life balance for employees—is perhaps the one we are best known for. BambooHR has made the news for our strict adherence to a 40-hour work week, as well as the employee time-off stipend we like to call paid paid vacation. To us, work-life balance, or rather quality of life, is more than a nice perk or a recruiting buzz word—it is a core part of our culture.
The United States is currently ranked 30 out of 38 countries in work-life balance, and many organizations continue to push the idea that whoever works the longest hours wins the race. But overwhelming workloads and exhausting hours are a quick formula for employee burnout. When our founders, Ben Peterson and Ryan Sanders, started BambooHR, they wanted to create a workplace where employees felt encouraged to prioritize friends and family and leave work at work.
So, did it work?
We surveyed some family members and friends of our Bambooligans to see what impact this emphasis on quality of life has had on our employees and their loved ones. (Spoiler alert: the responses were unanimously positive.)
Put Family and Friends First
It's one thing for an organization to say they care about employee relationships, and another thing entirely to enforce reasonable work hours that allow employees to leave the office and attend to those relationships. At BambooHR, relationships are our top priority at every level: relationships with customers, with partners, with each other, and with our loved ones. And it's not just talk—BambooHR walks the walk. Here's what a few family members of Bambooligans had to say:
"The work/family balance has been a huge difference to us. We have three kids under age three, and that balance hasn't been something we've always had with past employers. It takes its toll on the family over time. I've appreciated Bamboo's strict adherence to that value; when a lot of other companies use 'good work-life balance' as a buzz phrase, Bamboo truly means it."
"[She] works so hard from home, and the flexibility allowed her to take care of both of us [her parents]. She cared for her dad for over two years before his passing, and now that my health is failing, she is here for me. I am truly blessed because she works for BambooHR."
"He is more connected to our family. He gets to be with our daughters in the morning and in the evening. Not only that, but he is strengthening relationships with his friends and thinking about his mental and physical health more as well."
Leave Work at Work
Even if employees leave the office at 5:00 PM each day, technology makes it so that they don't necessarily have to disconnect from the workplace. Many employees continue checking email and working on projects even after they return home, which can wear on both the employee and their loved ones. In fact, even a vacation isn't a guarantee that employees will take a break from work. A study from Glassdoor found that two in three Americans (66 percent) report that they work while on vacation.
Certainly, employees have the personal choice to leave work at the office or take it with them at home or on vacation. However, organizations need to back up this choice with a culture that encourages people to disconnect and take a break. At BambooHR, we do this in a few ways, like contacting each other only during office hours or covering for a coworker when they take a vacation so there isn't a huge backlog waiting after they return. By making an effort to leave work at work, BambooHR employees (and their loved ones) can enjoy their time outside the office to its fullest:
"Our family just feels lighter and happier because he is able to enjoy work. Personally, I have loved the work environment BambooHR has created because it has trickled into our home life. We actually go on vacations! Which, if you know [him], is huge!"
"We're able to actually have family vacations, thanks to the paid-paid vacation benefit. And we spend quality time together every day."
"She feels so happy! She always comes home excited to tell me about her day. She feels confident and accomplished, and feels like both she and her work are appreciated by her peers and supervisors."
"It has been a long time since I have seen him happy at work. He needs no 'de-stress' time after work anymore but is able to go from work mode to home mode in an instant. Working at BambooHR has saved our family."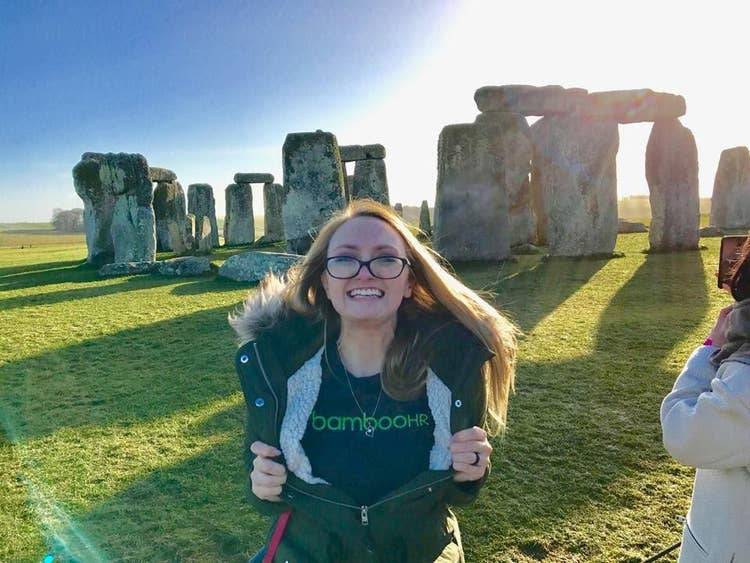 Return Refreshed
By giving employees enough time away from work (and if employees really disconnect), they can return to work more recharged and ready to perform their best. The ability to come back to work day after day and give your best effort is known as resilience—and it's a key element of any successful working team. But resilience isn't just about leaving the office and not checking your email. An article from Harvard Business Review reports that resilience is about recovery, and recovery is more than just not doing something: "If you lie in bed for eight hours, you may have rested, but you can still feel exhausted the next day. That's because rest and recovery are not the same thing. Stopping does not equal recovering."
To fully recover, employees need to give their minds and bodies a break not just from work but from thinking and stressing about work. Because BambooHR has a culture that encourages recovery, employees can return each day feeling refreshed and recharged. The Bambooligan family members we surveyed agree:
"She is thrilled to go to work and learn every day. She enjoys the camaraderie of her co-workers and trainers. She loves the benefits and way the company cares about its employees."
"Over the last three years, [he] has become less stressed, happier, and a better communicator."
"[She] has always been a happy person by nature, but when she talks about BambooHR, she seems even happier. She has actually said, 'There is always something for me to look forward to at work!'"
"I love that my husband loves his job. He comes home happy and ready to have fun with us, and that makes all the difference to me."
"[She] is much happier and more relaxed at home, and she's super motivated to come into work every day."
Conclusion
Enjoy Quality of Life (as well as all the other values) is more than just a nice phrase on a poster in our office; it's a value that drives our entire organization. Together, we have built a culture where taking time off and making relationships the priority are expected and encouraged behaviors. And we would encourage other organizations to jump on the bandwagon—just look at the difference it makes to employees and their loved ones.
Want to join our team and experience the BambooHR culture firsthand? Check out our open positions here!