Invest in your people and secure your business with BambooHR.
Don't underestimate the value of strategic HR.
It starts with choosing the right people platform.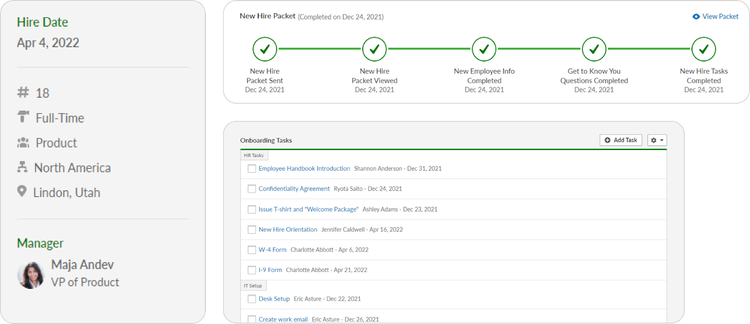 Make your HR team more efficient and productive.
If you're not leveraging the business value of HR, you're doing it all wrong. Traditional HR processes suck away time and money and return the bare minimum. BambooHR streamlines tasks that take days to do by hand, keeps your data safe and secure, and delivers insights that give you a competitive edge.
Product Highlights:
Workflows and approvals
Instant standard and custom reporting
Employee self-service for consistent updates
Document storage and e-signatures
Invest in your people to boost your bottom line.
Employee experience is the foundation for an irresistible employer brand. BambooHR gives you the tools to understand and help your people thrive, and the building blocks to craft a workplace that attracts and keeps the best talent. Plus, customers who switch to BambooHR report saving at least 15 hours a week—that's up to $27k in operational costs per year! (Source: BambooHR research).
Product Highlights:
Employee Satisfaction with eNPS®*
Employee Wellbeing
360 feedback and Impromptu Assessments
Collaborative goals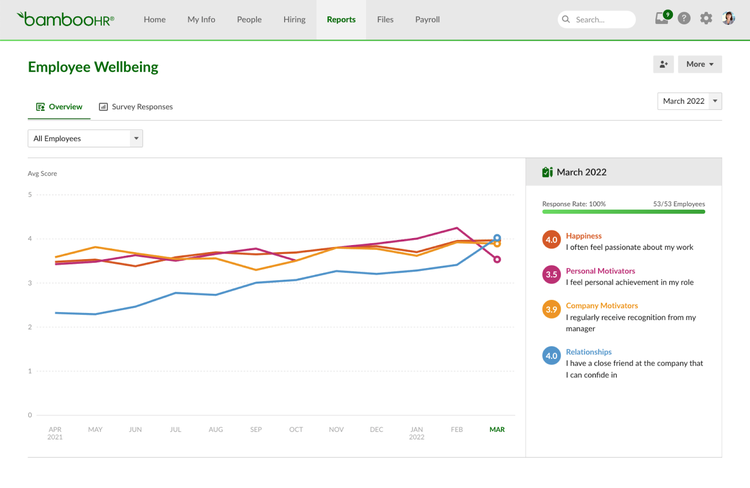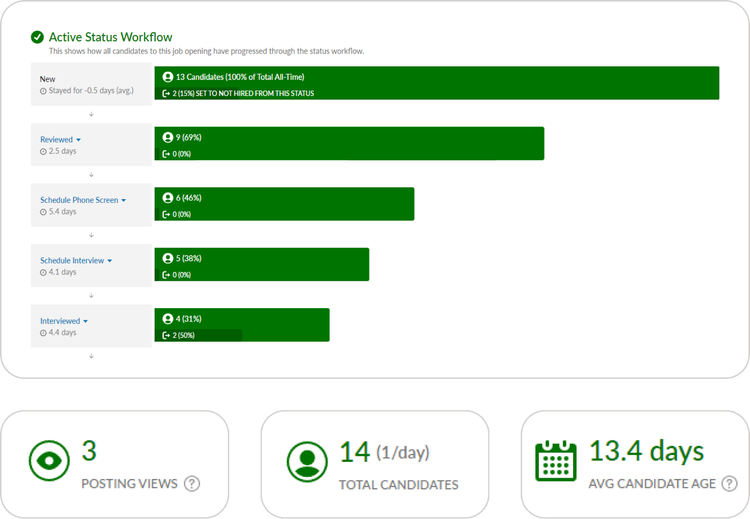 Stop gathering information and start using it to your advantage.
Every employee file, every candidate interaction, and every performance evaluation hides critical data that speaks to how you're doing today, how you've done before, and what you should be doing now to future-proof your business and increase your performance. Traditional HR can't reveal it without days of preparation. BambooHR can show you in seconds.
Product Highlights:
Employee turnover and headcount analysis
Candidate funnel details for new hires
Payroll data changes and summaries
Company performance and growth metrics
Solve your data security issue once and for all.
Managing HR data in spreadsheets and separate systems is like juggling sharks—eventually, you get bitten. Instead of waking up to a call from IT, why not sleep easy knowing your business is compliant and your employees' sensitive data is accurate, up-to-date, and backed up securely in the cloud?
Product Highlights:
Single source of data
Industry benchmark security measures
Automated reminders and training checklists
Digital documentation and e-signatures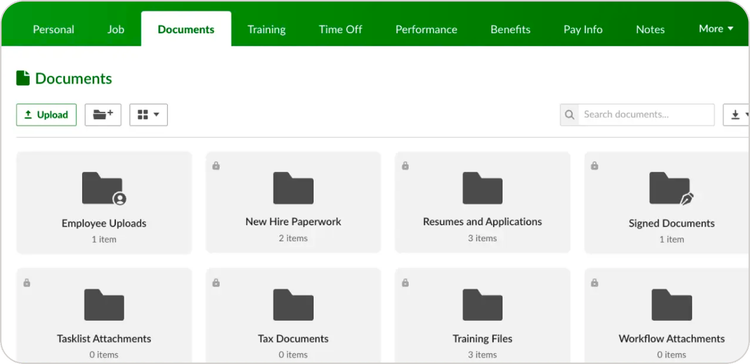 *Net Promoter, NPS, and the NPS-related emoticons are registered trademarks, and Net Promoter Score and Net Promoter System are service marks, of Bain & Company, Inc., Satmetrix Systems, Inc. and Fred Reichheld.