Your HR software should say good things about you.
Strategic HR has never been as important—or as easy.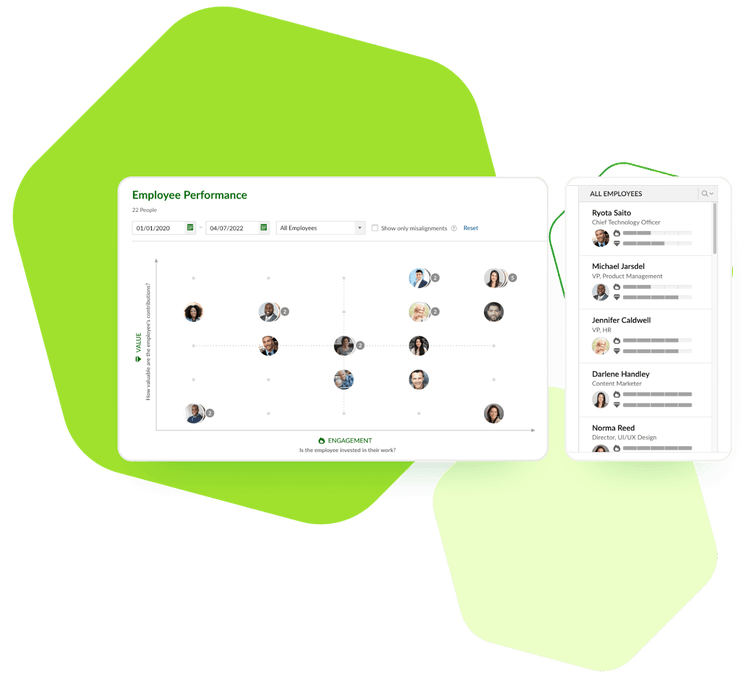 Know your people to help them grow.
BambooHR makes measuring engagement and managing performance painless… and productive.
Simple, research-backed survey tools
Intelligent sentiment and keyword analysis
Customizable performance evaluation software
Industry-benchmark eNPS®* engagement scoring
Employees feel heard, while you get the feedback you need to solve problems, guide professional growth, and track your peoplework initiatives over time.
Not just easier to use. More efficient and more effective, too.
Imagine saving not just hours, but days on critical HR tasks, all without the learning curve.
A single, secure, SSO-enabled source of data truth
Automatic notifications and alerts
Custom workflows and digital signatures
One-touch reporting on key performance metrics
BambooHR saves you time, money, and stress by automating time-consuming data management and eliminating errors in processes that once required multiple touches and checks to ensure accuracy.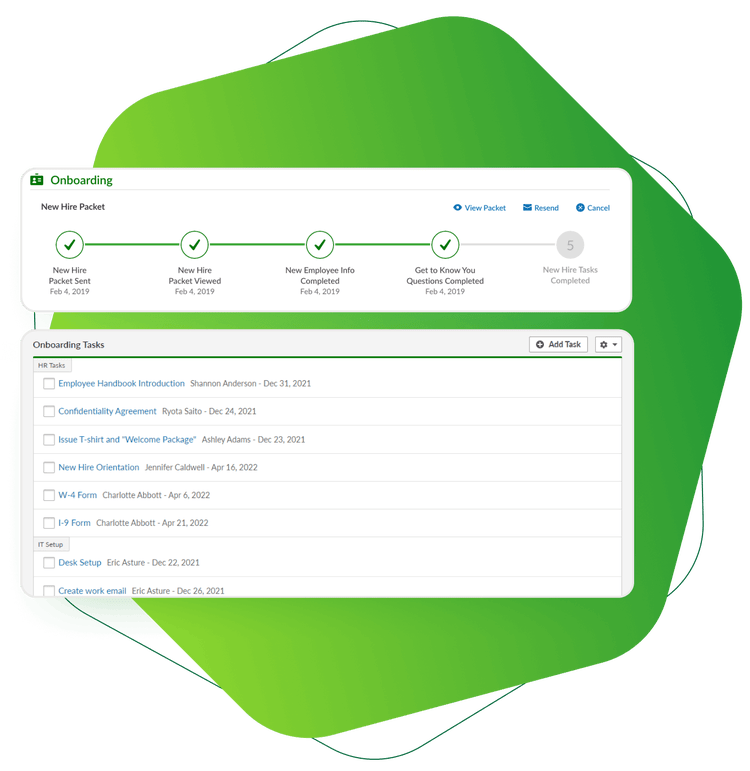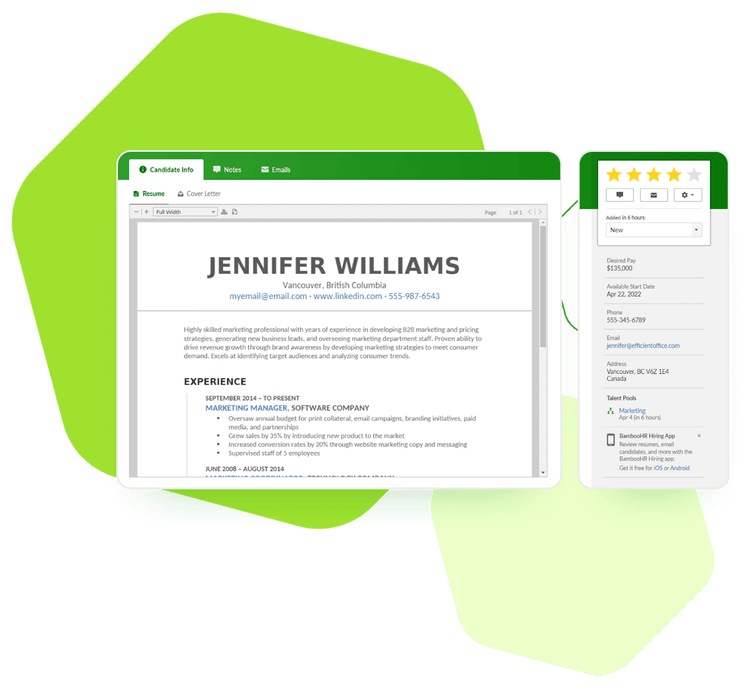 Become the envy of every hiring team in your network.
Hiring great talent comes with great responsibility. With BambooHR, you can make careful evaluations, keep candidates and managers in the loop, and create amazing onboarding experiences, all at once—and in less time than you thought.
Instant posting to social networks and job sites
Collaborative hiring with talent pools, offer letters, and more
Mobile hiring app for Android and iOS
Custom onboarding workflows and checklists
Candidates start looking at you long before they enter your pipeline. Deliver the kind of experience that builds a stellar reputation and extends your reach.
Deliver decision-changing data.
Want to feel what it's like to be a priceless asset? With presentation-perfect reporting, BambooHR helps you showcase critical insights your organization can use to plan for the future—and lets you prove the impact peoplework has on the bottom line.
Over 50 built-in standard reports
Custom reporting and employee performance reports
Personalized data dashboards and insight widgets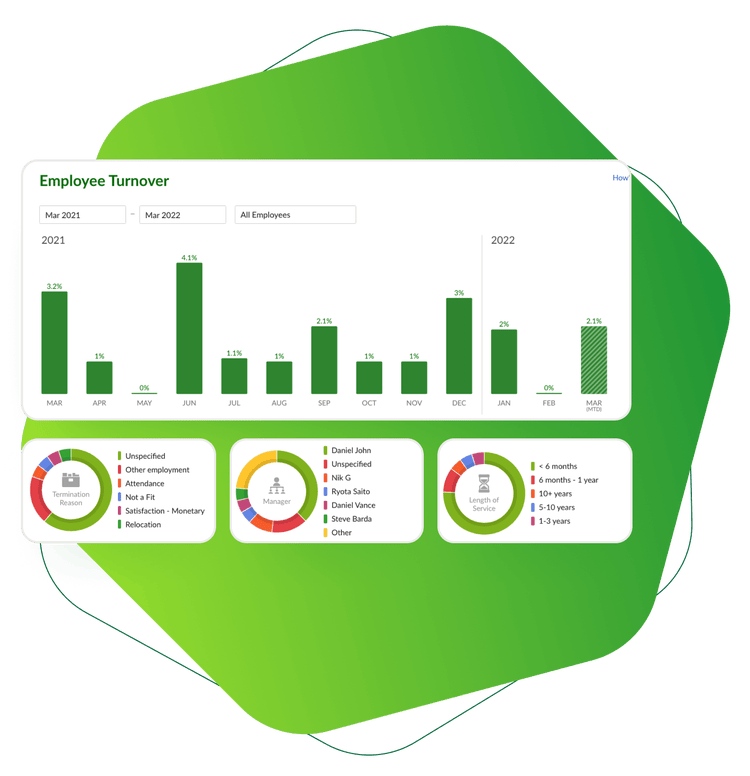 You have the power to do more. BambooHR is how you unleash it.
The right HR software creates better business outcomes.
*Net Promoter, NPS, and the NPS-related emoticons are registered trademarks, and Net Promoter Score and Net Promoter System are service marks, of Bain & Company, Inc., Satmetrix Systems, Inc. and Fred Reichheld.