See what easy-to-use HR software really looks like for big business.
Consolidate your HR systems for common-sense workflows.
When you have fewer systems to manage—and vendors to work with—you're free to discover the true meaning of flow, as you blaze through to-do lists, tackle your goals from every angle, and bring your HR ideals to life in your workplace.
Grow seamlessly with automated hiring and onboarding.
Build an intuitive hub for all your payroll data and tasks.
Create an effective performance and employee experience strategy.
Empower your hourly teams with easy-to-use time tracking.
Create a fully custom platform with over 100 vetted integrations.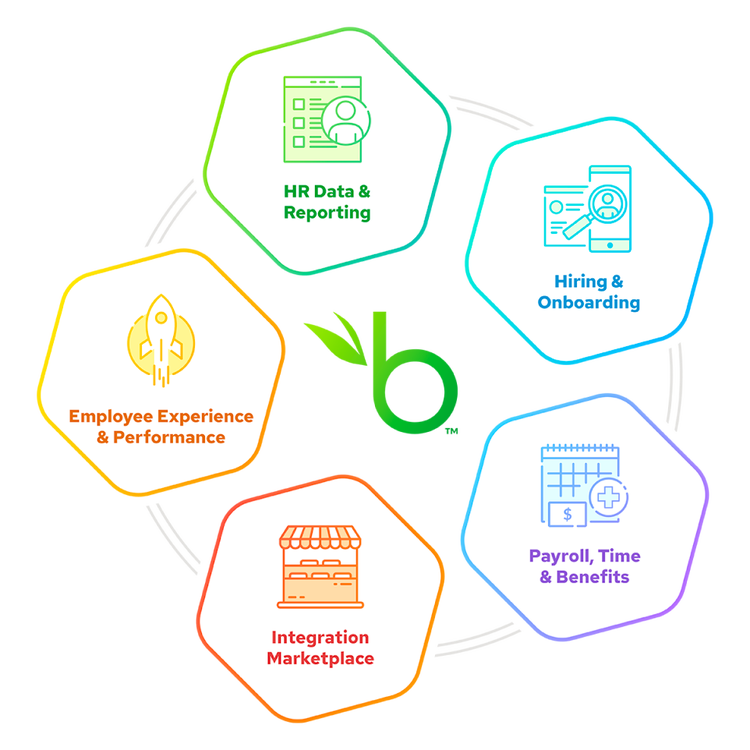 ​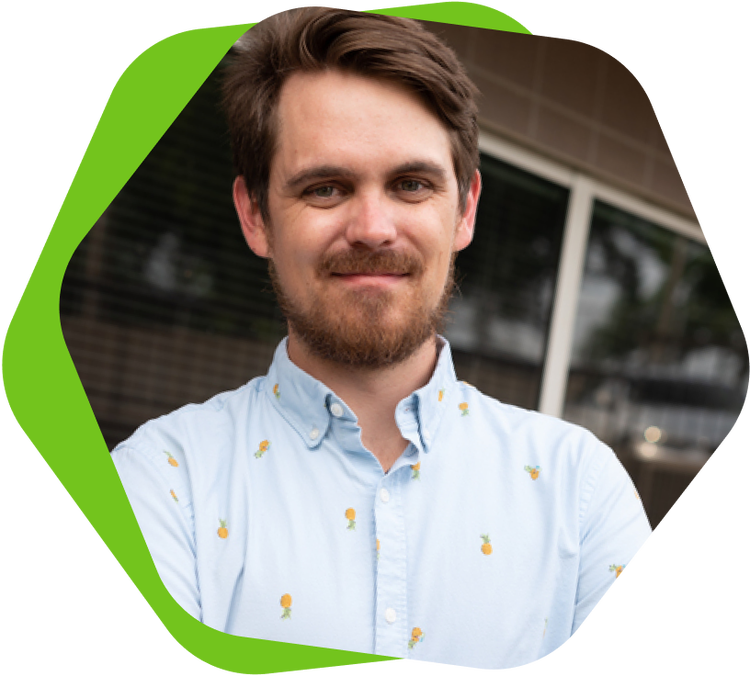 "We have been using Performance Management semiannually for approximately three and a half years, and we have seen an average of 95.5 percent compliance with employees, and 95.25 percent compliance with managers…It is so easy to complete performance assessments with BambooHR, and you get so much data right at your fingertips."
Jake Alsup, Director of Recruiting and Hiring | Community Counseling Center | 450 Employees
Put more time toward strategy.
BambooHR automation and a centralized database free you from time-consuming manual processes, while robust reporting and analytics tools empower you to become strategic with the time you save.
Automate repetitive, duplicative work while reducing errors.
Generate instant, actionable reports to draw out crucial insights.
Choose from close to 50 standard reports and create custom reports.
Share reports with multiple parties using custom viewing permissions.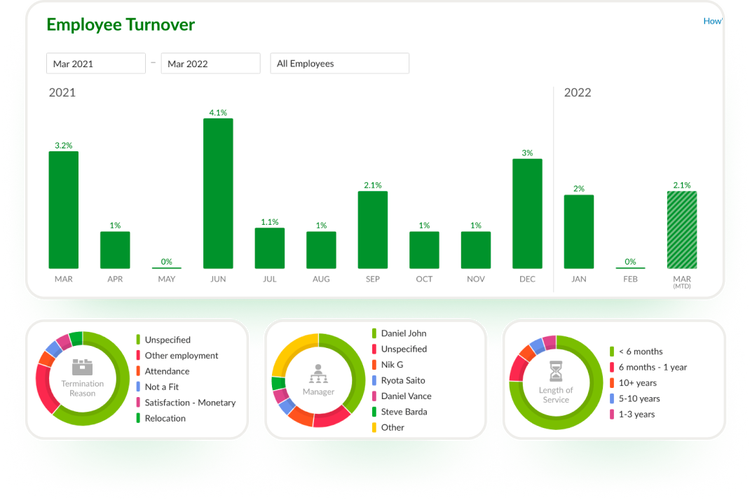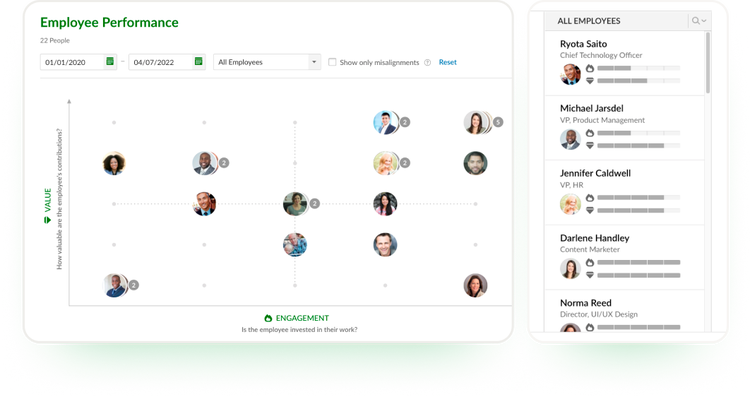 Empower, develop, and support your growing teams.
With the right HR software, you can help big teams be better. Self-service functionality built into your PTO and benefits management gives your employees autonomy. Satisfaction and wellbeing tools give you ways to make a meaningful difference. And Performance Management blazes a path for managers to become coaches.
Deploy research-backed pulse surveys to give your people a voice.
Spot engagement trends, struggling teams, and areas for early intervention.
Propel growth conversations with insightful, pre-built reviews.
Ensure subjectivity with double-blind self- and manager-assessments.
Get the full picture of an employee's performance with 360° feedback.
Ensure compliance with a central database.
The need for reliable data security and access levels, robust reporting, and intuitive document storage only gets more pronounced as your employee database grows. Complete freedom from manual processes, spreadsheets, and dodgy data storage is an absolute must. In BambooHR, peace of mind comes standard with every account.
Operate efficiently and securely from a centralized database.
Let paper forms and Excel files fade to distant memory.
Wrangle overwhelming amounts of data with liberating ease.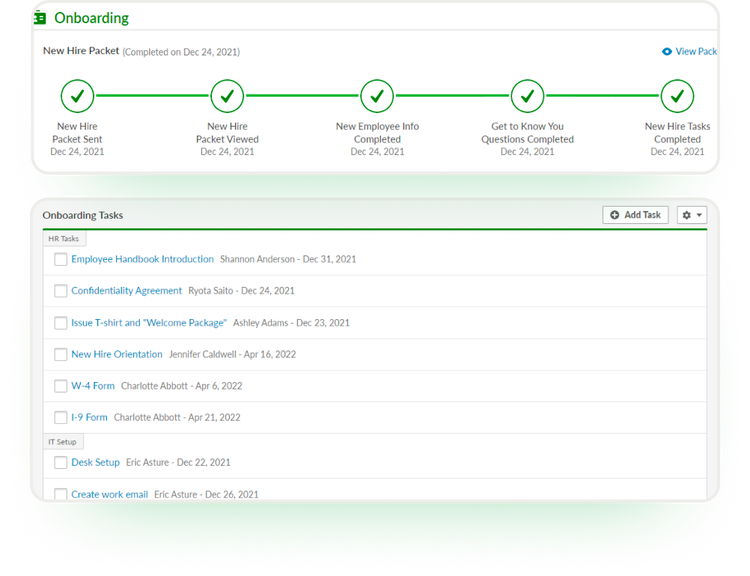 Secure your momentum with BambooHR.