Get a feel for how business with BambooHR is better.
Manual HR processes gumming up the works?
When you're an HR team of one, there's nothing worse than being held back by your own processes, especially when you can clearly see the impact you could be having on your company. Just imagine:
One secure source of employee data
Smoother workflows and approvals
Reporting right at your fingertips
Time-saving e-signatures
Document storage and more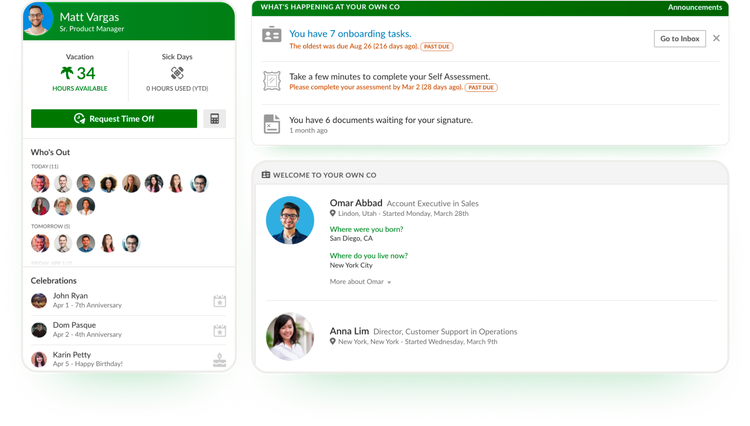 ​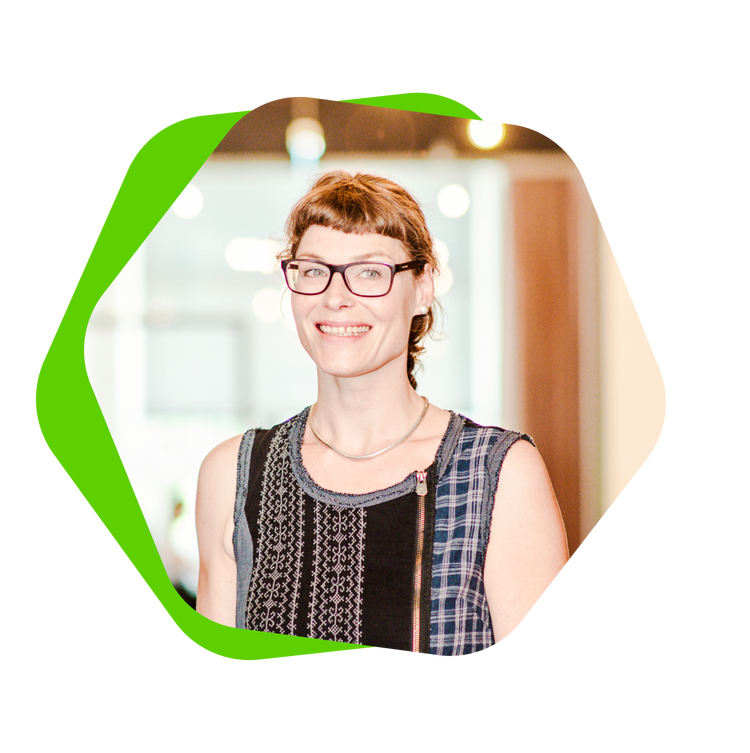 "The transition from being a candidate to becoming an employee is essential for retention, [and] BambooHR supports a smooth, professional, and entertaining onboarding—a process that contributes decisively to the welcome culture and identification of new employees."
Anne Seebach, Head of People & Culture | Architrave | 26–100 Employees
Growing fast? Hire at higher speed with BambooHR.
Don't let your HR system be the weak link in your growth plan. Get a system that can keep up with you—and that delivers a great candidate experience.
Automated job board postings
Intuitive applicant tracking and candidate pools
Streamlined candidate communication and hiring team collaboration
Customizable preboarding packets
Expertly efficient onboarding features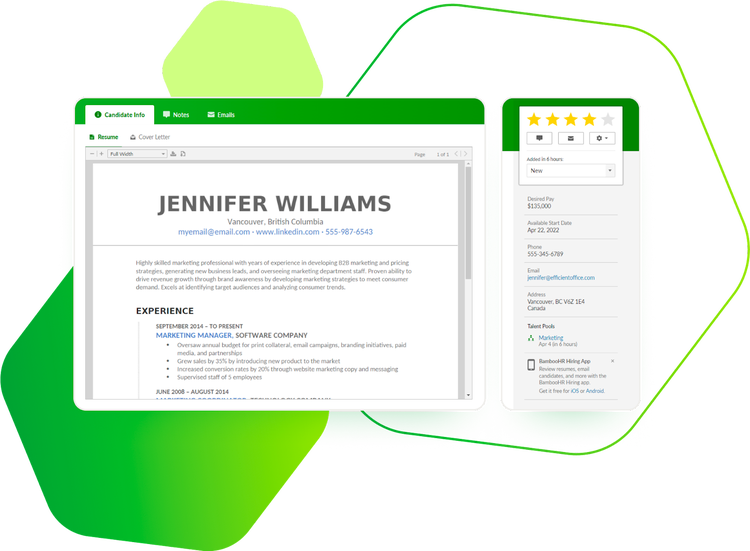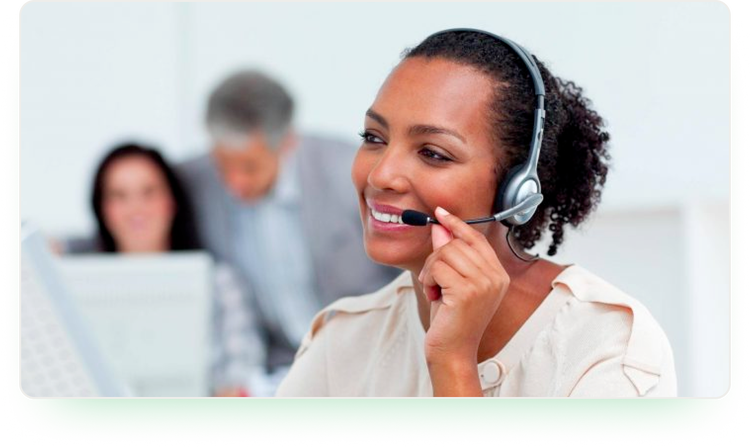 Gain a support system you can rely on.
While our HR software helps you optimize and support your workforce at every stage of growth, our Customer Support Heroes also provide the same award-winning level of care no matter the size of your business. We're with you every step of the way.
Free learning courses and educational webinars
Product Pulse product update video series and archive
Customer Support available through email, phone, and chat
Yes, you can also have seamless payroll runs.
When everything from time-tracking and PTO management to benefits and payroll lives inside BambooHR, you put separate-system nightmares to bed forever. With our fully powered and integrated platform, you get:
Faster, more accurate payroll runs
Smarter, smoother workflows
A more intuitive compensation experience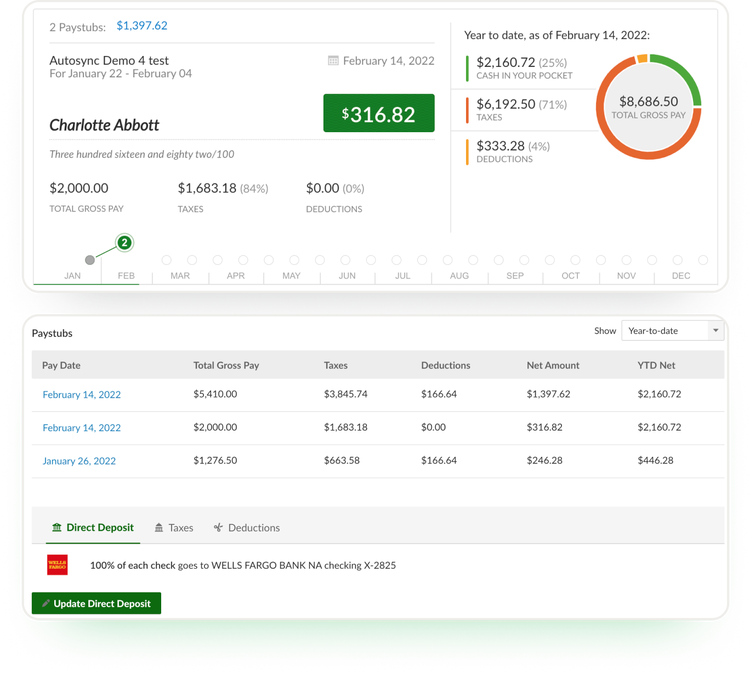 Grow Confidently with BambooHR