15Five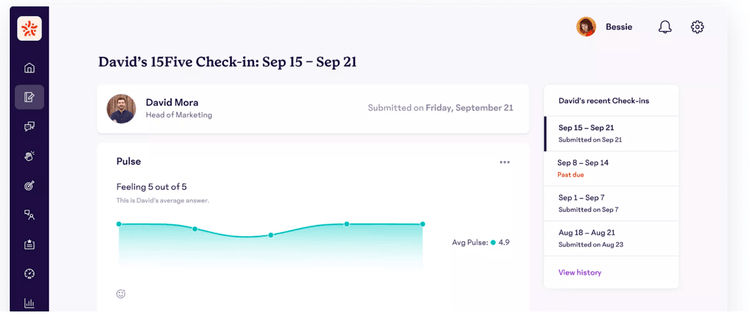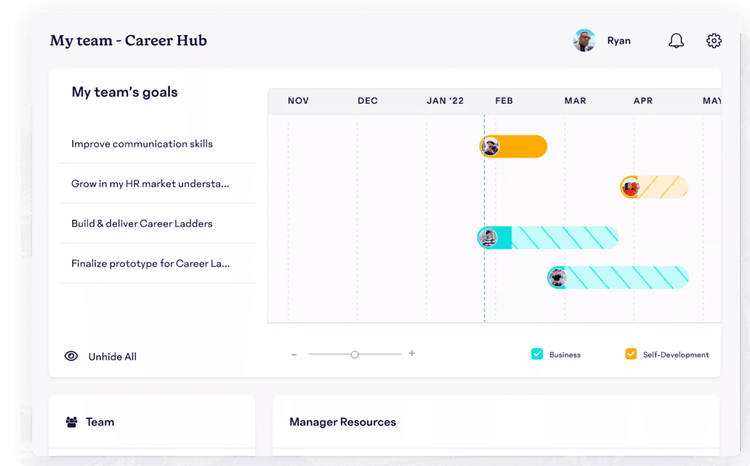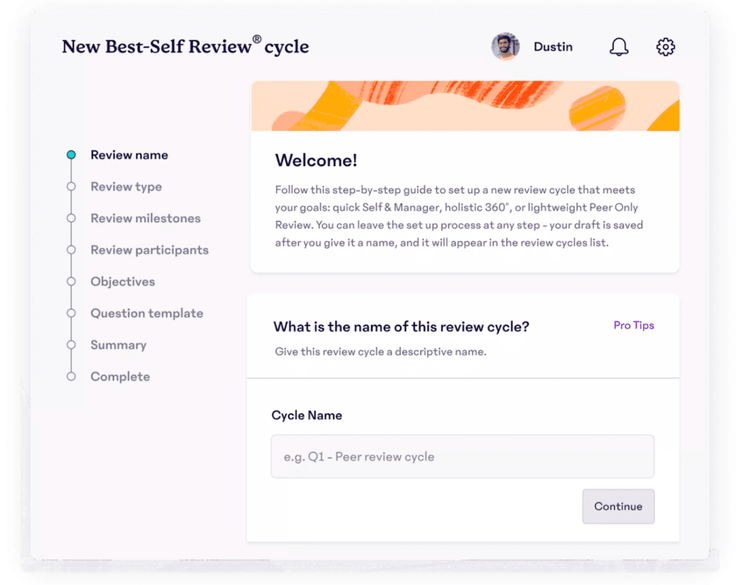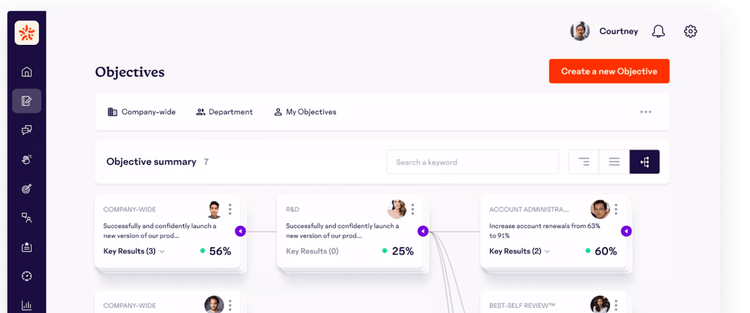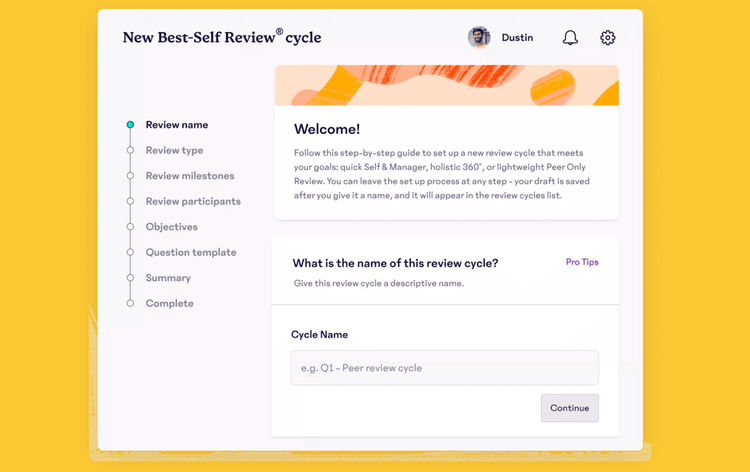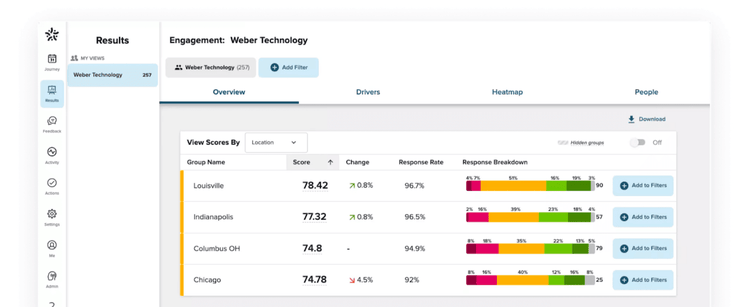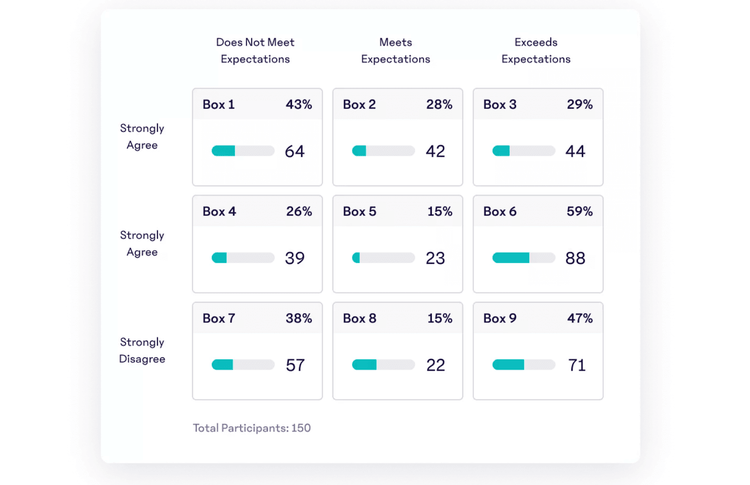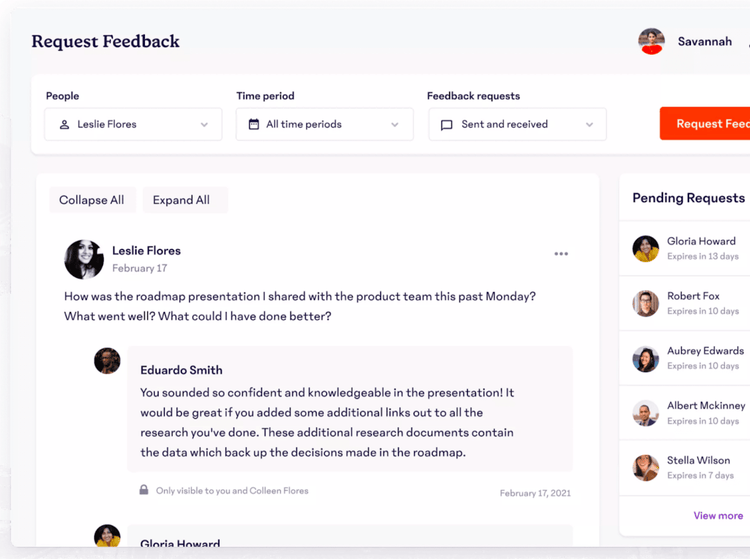 Discount Packaging
30% discount off of our Total Platform for any BambooHR referred customer!
Or
20% off of any of the Engage, Focus or perform packages for any BambooHR referred customer!
Disclaimer: New customers only; Not applicable to renewal agreements. Contract minimum is still in effect.
Overview
15Five combines engagement, performance, and OKR solutions on one platform, enabling HR leaders to drive meaningful business impact and create highly engaged, high-performing organizations. Our easy-to-use software, education, coaching, and community provides HR leaders with the tools and holistic support needed to create better managers and thriving employees.
Performance Reviews
15Five's performance reviews keep employees on track, motivated, and focused. With 15five you will avoid using spreadsheets and other complex systems to calculate performance ratings across teams and departments. Let 15five do the heavy-lifting for you, from creating performance criteria to assigning custom weights, and producing actionable ratings. Develop a holistic measure of performance that's just right for your company. Bring managers together for a calibration session where you can transparently and objectively assess how team members were rated and adjust scores in real-time using the same standard of performance. Follow a few quick steps to kickoff your first review cycle, with guidance, templates and customizations.
Goal Setting and Tracking
15Five makes goal-setting simple, empowering, and connected to company objectives and key results. Track the progress of your goals whenever you like, keeping everyone focused on what matters. Give managers and employees the transparency they need to develop team-level goals that will impact business results. Using our in-app, science-based tips, managers and employees can respond to requests and deliver or receive on-point feedback.
Engagement Surveys
Turn engagement insights into engagement outcomes with 15Five Engagement surveys. Employees fill out a 6-minute survey and we measure engagement using an industry-leading 17 dimension model. Our dedicated People Insights Consultants will walk you through findings and help you, your HR team, or exec team make data-driven decisions. Based on data, we enable managers and execs to achieve positive change and We'll help you position coaching as an investment to drive adoption and action. See your plan unfold as actions are logged with notes/updates from coaches and track the change in your engagement drivers over time.
Career Growth and Development
With the 15Five Career Hub, HR leaders and managers can use a strengths-based approach to have a truly strategic, holistic performance management strategy. Retain your best talent by providing clear career paths at your company and give managers the tools to support each employee's progress. Create a simple experience for employees to explore career paths and competencies. Employees can collaborate with their managers to jointly craft a career plan that also defines the skills, abilities, and competencies required to grow their career. Tie growth goals to OKRs and pull these objectives into check-ins, establishing a regular cadence for managers and employees to talk about career growth.
Manager Enablement Tools
Help managers and employees develop productive relationships as the foundation for performance, engagement, and career growth
Check-ins: Drive progress and continuous growth with weekly check-ins. An asynchronous opportunity for managers to assess the current pulse of the team and keep results on track at the team level while supporting employee engagement.
1-on-1's: Plan for and execute highly effective one-on-one conversations. Focus on alignment between managers and employees by highlighting objectives, challenges, and progress. Our conversational framework allows managers to maximize their 1-on-1s by gleaning quick insights and taking action.
High-Fives: An employee appreciation tool that enables anyone in the company to acknowledge the hard work of their colleagues by sending them a quick public note known as a High-Five! A fan-favorite feature that really helps build a culture of gratitude.
Request Feedback
The best kind of feedback is the kind you ask for, so we empower your people to do just that. With our Request Feedback feature, employees take charge of their own growth. They're encouraged to seek feedback themselves, so what they learn is useful, actionable, and ownable.
Compensation Management
Take the performance results you have calculated in your 15five performance reviews and automatically send them into our compensation management partner software via an API connection to make easy, fair and equitable compensation decisions and adjustments.
Integration
How it works.
The BambooHR and 15Five integration links a company's performance management software with their human resource information software (HRIS). In a few simple steps inside the 15Five application, an administrative user can link the two accounts and import the company's employees and management structure into 15Five. The synced fields you can import include: name, title, email, employee ID, location, reviewer email, and group (department in BambooHR). The user can customize the sync schedule to run automatically or manually, so that the two systems are updated with the latest employment changes.
What data syncs?
BambooHR Field
Sync Direction
15Five Field
Field Logic or Notes
Status
Status
15Five will check for the "status" field. If it is left blank, employment status will be checked.
Employment Status
Status
The status can come in one of two possible fields
Supervisor
Reviewer Display Name
Employee Number
Employee ID
Preferred Name
Preferred Name
Publisher
15Five
Updated: 10/10/2017
Email Support:
Support Hours:
8:00 AM - 5:00 PM PST
Monday - Friday
10:00 AM - 3:00 PM
Saturday & Sunday