ACA Reporting Service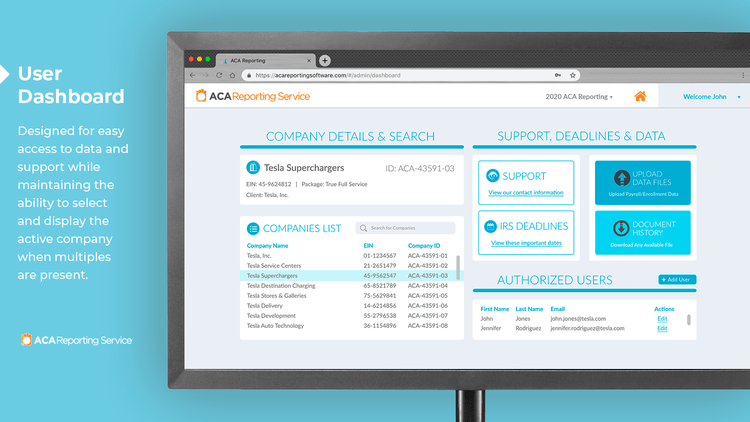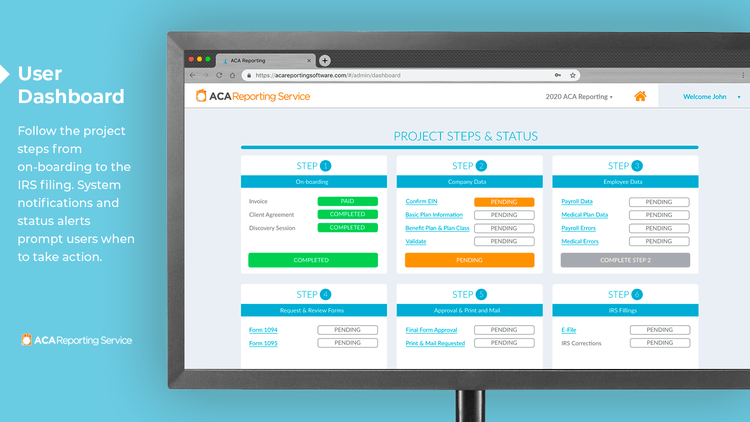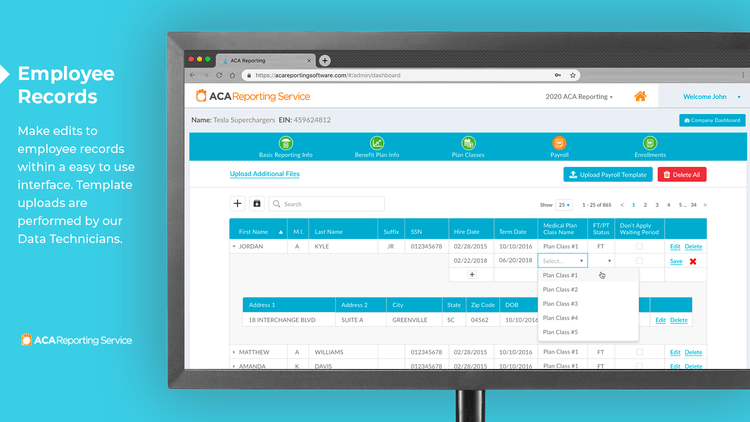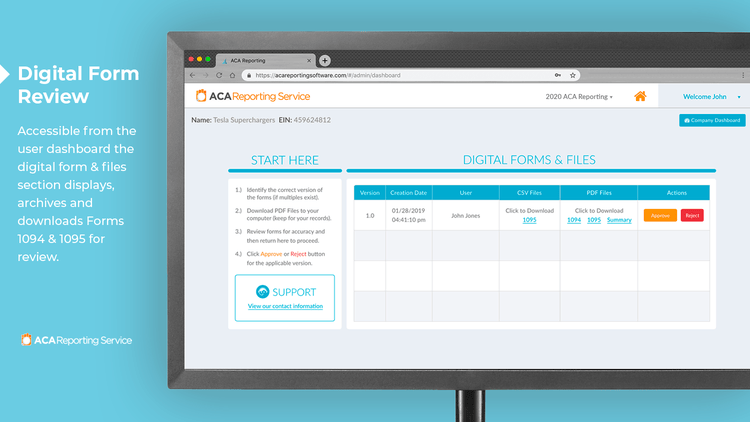 Discount Packaging
BambooHR Customer Exclusive Offer:
In addition to our data integration (which is a fantastic value and time saver in-of-itself), we
offer an instant 10% discount to customers enrolled in the BambooHR Payroll Integration
formerly TRAX payroll. The discount is applied to an ACA reporting package using the
code:Bamboo22(referring to tax year 2022) at checkout.
Use code: Bamboo22 at acareportingservice.com or mention it when speaking to a member of
our team.
Overview
­Our ACA reporting experience is unmatched in the industry
ACA Reporting Service is the original and #1 trusted full-service reporting solution. As a BambooHR partner, we've been vetted as a vendor meeting the highest standards of service excellence. Featuring a custom software and backed by highly trained account managers, we work very hard to deliver great customer experiences. We start with upfront communication from our team about package options, pricing and data requirements. Then we follow through with digital form delivery and IRS efiling for every customer. Our platform is flexible enough to accommodate any type of employer and we have successfully filed over 1,000,000 forms with the IRS, with a 100% accepted status rate.
Does ACA compliance apply to your company?
The employer mandate portion of the ACA requires that an Applicable Large Employer (ALE) complete the reporting process. Whether an employer is an ALE is determined each calendar year, and generally depends on the average size of an employer's workforce during the prior year. If an employer has at least 50 full-time employees, including full-time equivalent employees, on average during the prior year, the employer is an ALE for the current calendar year, and is, therefore, is subject to compliance with the ACA. If your company is hovering around the 50-employee mark and needs help determining ALE status, please just give us a call. Important note, employers with self-funded health plans who are not an ALE (less than 50 employees) are subject to filing a Form 1095B (proof of healthcare coverage) and action is required.
What type of employers do we service?
We work with employers of all sizes including companies with multiple EINs that must aggregate the filings. Our customers find tremendous value in our Done For You package option (called True Full Service) that includes a dedicated account manager. And for the experienced, ACA-savvy folks, we offer a lower cost option letting you access our online platform in a self-service experience (reserved for single EIN employers only).
Why not complete the ACA forms on your own?
A few of you reading this just laughed out loud… or cried because you've been there, done that. There is nothing stopping any employer from tackling this beast on their own, but, we'd really encourage you to spend a few hundred hours mulling over the IRS regulations and reading the potential penalty section. From our many conversations and from doing a few million of these in the last couple of years, here are a few challenges employers can run up against:
Determining and assigning proper codes and amounts for Lines 14, 15, 16 on Form 1095C.
Access to trained ACA support professionals that know what questions to ask to address your company's compliance needs.
Electronically transmitting the 1094/1095 data to IRS, using their system and their required filing formats.
Keeping it simple, what do we need from you?
We have invested heavily into our system that relies on only two basic employee reports and a simple set of questions about the company's benefits offering to generate very accurate ACA forms. BambooHR / TRAX customers uniquely benefit from our partnership as most of the required employee data is extracted by our team automatically and populated into your ACA reporting software account. BambooHR clients not part of TRAX payroll are able to follow our data template and upload employee records directly to the online ACA account.
The most from the least, who's doing the work?
Our Done For You True Full Service reporting package is designed to allow our team to do MOST of the work and require the LEAST amount of your time.
We –
Assist in package selection
Establish timelines
Schedule calls
Provide data requirements
Setup & manage the account
Consult with you
Manipulate the data
Ask smart questions
Audit the forms*
Offer print & mail services ($1.75/form additional cost)
ile with the IRS
You –
Sign up for our service
Supply the information
Help us help you when needed
Review & Approve the forms
*Every Form 1095c is reviewed by a member of our data team prior to being released to the client. This review has proven essential to maintaining a high level of form accuracy.
Deadlines & Timelines for 2022 tax year
At the end of 2021 the IRS once again extended the deadline for employers to furnish Form 1095-C to employees by 30 days.
March 2, 2022 – Furnish Form 1095-C to Employees
March 31, 2022 – Electronic filing with IRS
This provides a window of time starting in early-January to work through the ACA form process and make final approvals. In working with the team at BambooHR, existing TRAX customer data is prepped and delivered to ACA Reporting Service at the beginning of January. For all other BambooHR clients, the payroll and medical plan enrollment census reports can be sent to us securely through your online account as early as January 1, 2022.
December 1, 2021 – For all paid customers, Onboarding begins
January 1, 2022 – BambooHR customers can submit data reports to ACARS
January 7, 2022 – ACARS begins receiving employee records for TRAX customers from BambooHR
January 10, 2022 – Step 3 (from online account dashboard) data starts populating
January 10, 2022 – Step 4 ACA form approval notifications begin
January 10, 2022 – Step 5 Print & Mail approvals begin
January 31, 2022 – Deadline to Furnish Form 1095-C to Employees for California residents
March 2, 2022 – Deadline to Furnish Form 1095-C to Employees
March 3, 2022 – Step 6 Efile approvals begin
March 8, 2022 – ACA Reporting Service begins electronically filing to the IRS
Integration
How it works.
The BambooHR and ACA Reporting Service integration is a professional service that provides customers of both BambooHR and Trax to file appropriate forms with the IRS.
What Data Syncs?
BambooHR Field
Sync Direction
ACA Reporting Services Field
Social Security Number
Social Security Number
Date of Birth
Date of Birth
Termination Date
Termination Date
FT/PT Status
FT/PT Status
Coverage Start Date
Coverage Start Date
Coverage End Date
Coverage End Date
Publisher
ACA Reporting Service
Updated: 11/01/2019
Phone Support:
888-978-8310
Email Support:
Support Hours:
Monday through Friday
8:30am - 5:00pm EST