Applauz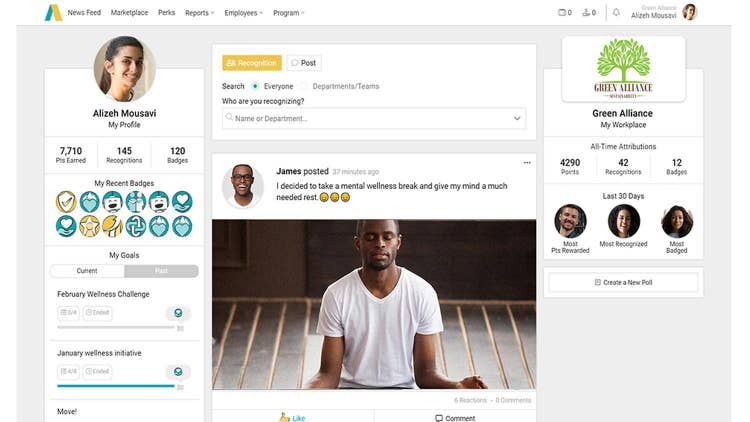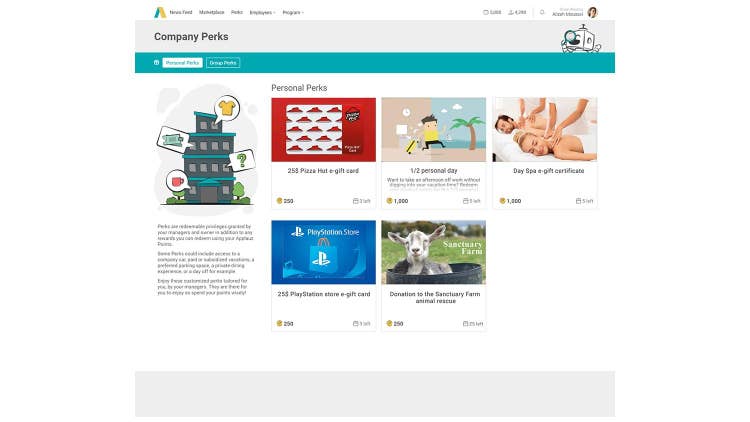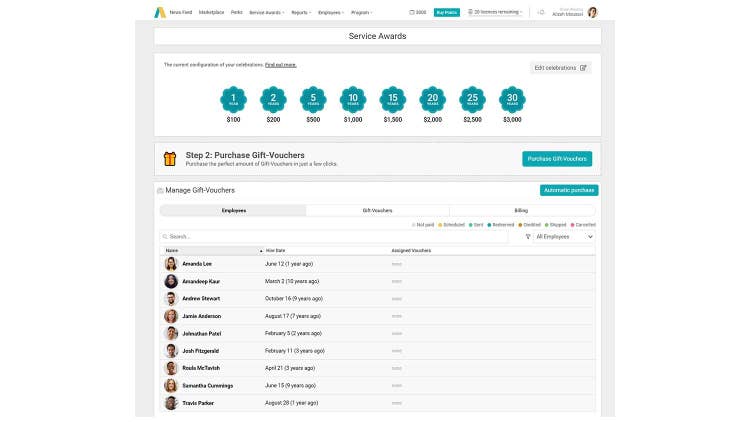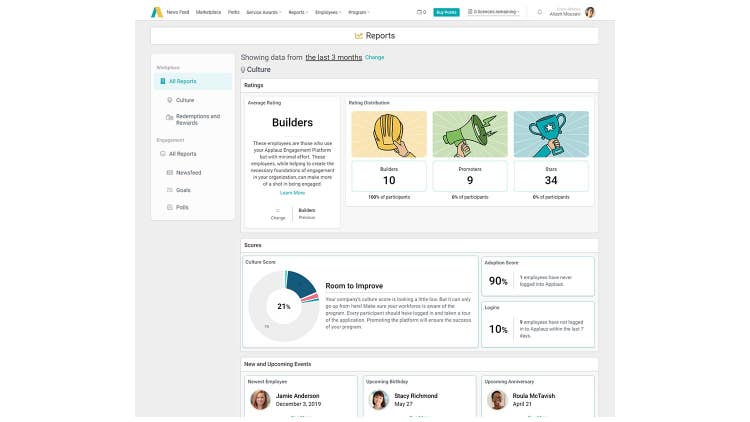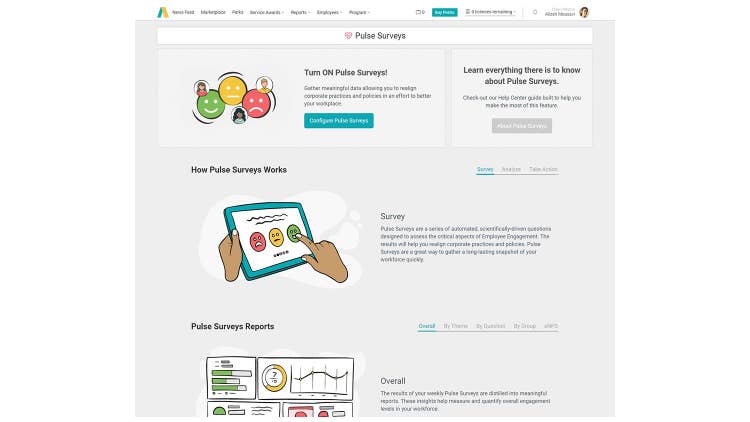 Overview
Promoting a culture that supports positive human engagement and genuine recognition is paramount for the longevity of any company, no matter the industry. Applauz Recognition is a web-based employee recognition and rewards software designed for small-to-medium-sized businesses. Applauz helps your organization build a culture of recognition to create an engaged and happy workforce. No need for expensive and complicated recognition software. Applauz is always FREE to use for 10 employees or less.
Company News Feed
Publish workplace stories, announce news and new program participants, and let employees share their everyday lives with each other.
Peer-to-Peer Recognition
Embed your core values, and shine a light on the good, great and exceptional
Manage Company Polls
Create custom company polls, or let your employees ask each other questions using the integrated polling feature.
Give Recognition Points
Participants earn points for actions and events that you choose. Reward points are redeemed for items offered in your program's rewards marketplace.
Applauz Newsfeed
Keep your staff connected and engaged on the Applauz Newsfeed. Recognize colleagues and employees, award culture and performance badges and recognition points, post, comment on newsworthy company events and cultural happenings.
Celebrate Employee Events
Never miss an employee's upcoming birthday or service anniversary. Set Applauz to automatically send you notification emails of any important employee occasions and choose to celebrate it with the entire team.
Peer-to-Peer Recognition
Embed your core values, and shine a light on the good, great and exceptional
Company Polls
Create custom company polls or let your employees ask the questions. Get instant feedback on anything from what everyone wants to eat for lunch on Friday, to what color to paint the office walls.
Employee Goals
Set up either time-based or condition-based objectives and assign them to employees. Once the goal is met, recognize and reward those involved with Applauz Badges and/or Points.
Pulse Surveys
Pulse Surveys let your workforce anonymously respond to a series of scientifically deduced workplace questions shedding light on how they feel about their team, managers, and workplace.
Service Awards Program
Easily automate your company's Service Awards program. Participants celebrating work anniversaries will automatically receive an email congratulating them on their loyalty with a Gift Voucher for them to redeem on the Applauz Marketplace.
Engagement Dashboard
Applauz offers a full suite of workplace employee engagement analytics. Find out which employees are the most engaged, who earns the most peer recognition, who receives the most company culture badges, and much more.
Workplace Culture Report
These statistics outline the level of engagement and also exactly how your employees choose to engage with the Platform on a daily basis. Who are your Culture promoters and who maybe needs a little more encouragement?
Applauz Points
Gift Vouchers let you reward your program participants on the spot for any action or behavior that warrants an immediate reward. Set your desired value for the voucher and the participant will be able to shop the items at that price point.
Demo Video
Integration
How it works.
With the BambooHR integration, customers can fully automate their Applauz Recognition program. All new hires are automatically added to Applauz and their profile is automatically kept up-to-date via the integration.
What data syncs?
BambooHR Field
Sync Direction
Applauz Recognition Field
Date of Birth
Birth Month / Birth Day
Profile Photo
Profile Photo
Publisher
Applauz Inc.
Updated: 05/01/2020
Phone Support:
(833) 277-5289
Email Support:
Support Hours:
9:00 AM - 6:00 PM EST
Monday - Friday.