Aquera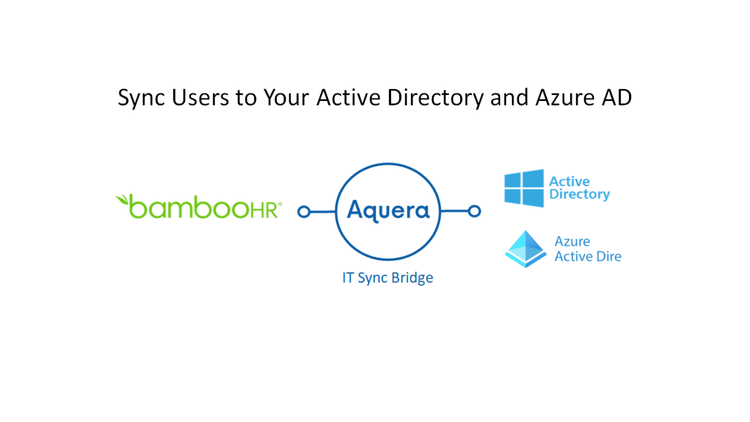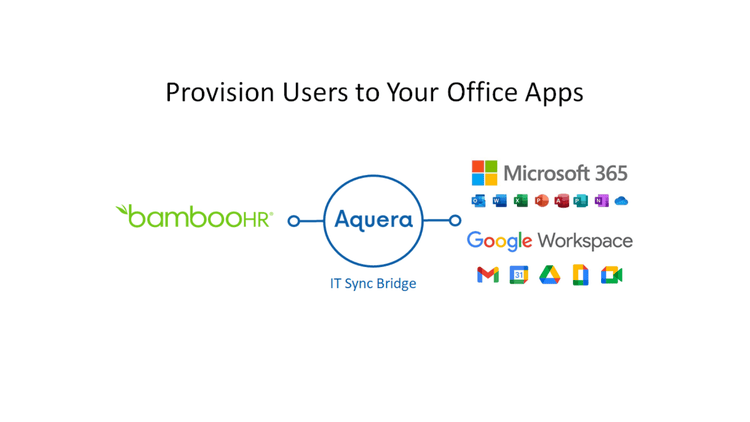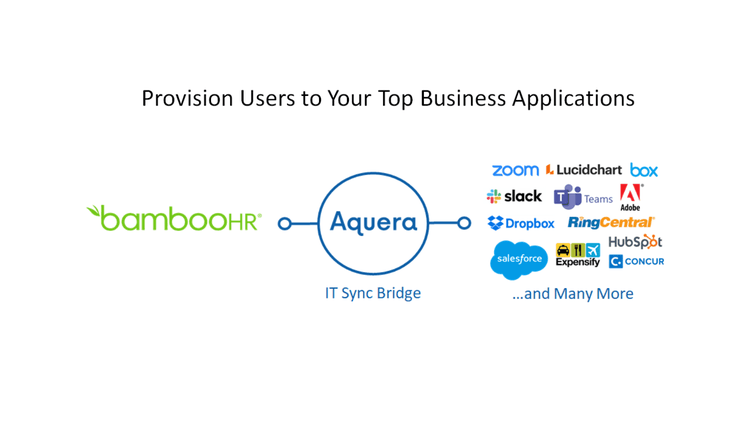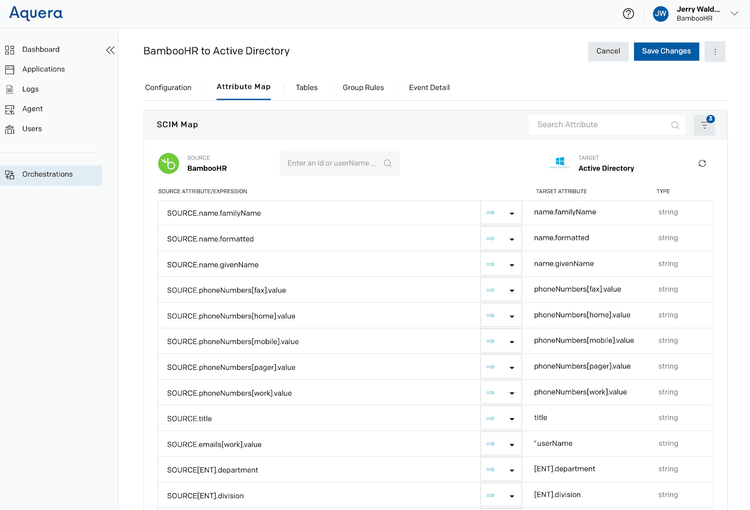 Overview
Identity Directory
The Aquera Identity Directory Sync Bridge for BambooHR imports and synchronizes worker information in BambooHR with your directories and identity platforms. The bridge imports new users from BambooHR, keeps the users up-to-date over time, and triggers deactivation workflows to remove their access when the users become inactive. The bridge works with leading platforms including Microsoft 365, Azure AD, Active Directory, Google Workplace, Okta, SailPoint, CyberArk, Ping Identity, JumpCloud, One Identity, and Oracle IDCS.
Automated Onboarding
As new employees are added to BambooHR they will be imported into the connected identity management platform or directory. From there, the users can be provisioned into the appropriate applications.
Automated Offboarding
When employees leave a company, their status is updated in BambooHR. The connected identity management platform or directory will remove the leavers from all the applications to which they had access.
Automated Updating
Employee profile is automatically updated into the identity management platform or directory with changes made in BambooHR.
Bridge Maintained by Aquera
Aquera maintains this bridge with no custom coding or updates required by the customer.
Integration
How it works
Either through a scheduled synchronization or events passed via webhooks, Aquera synchronizes the changes in BambooHR with the directories or identity management platforms. BambooHR fields are mapped into the destinations fields with a simple to use interface. A flexible rules engine places workers into target groups as required. Attributes are optionally written back to BambooHR.
What data syncs
BambooHR Field
Sync Direction
Aquera Field
Field Logic or Notes
Employee #
Employee ID
This is the identifying field for the integration. The two systems Employee #/ID must match.
Publisher
Aquera
Updated: 05/12/2021
Phone Support:
+1 650-618-6442
Email Support:
Support Hours:
24/7