Blue Marble Global Payroll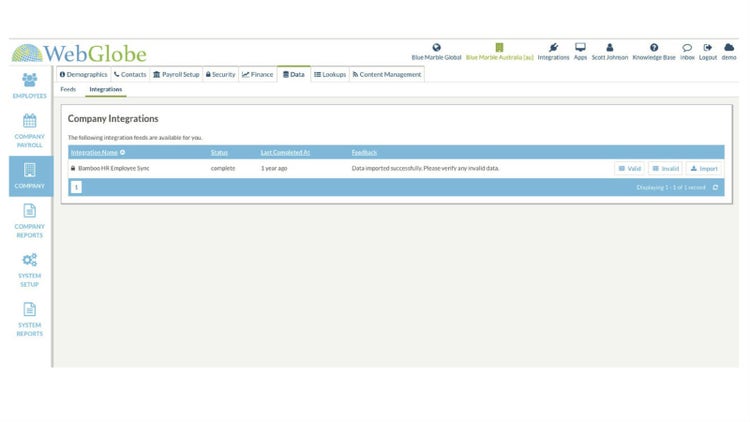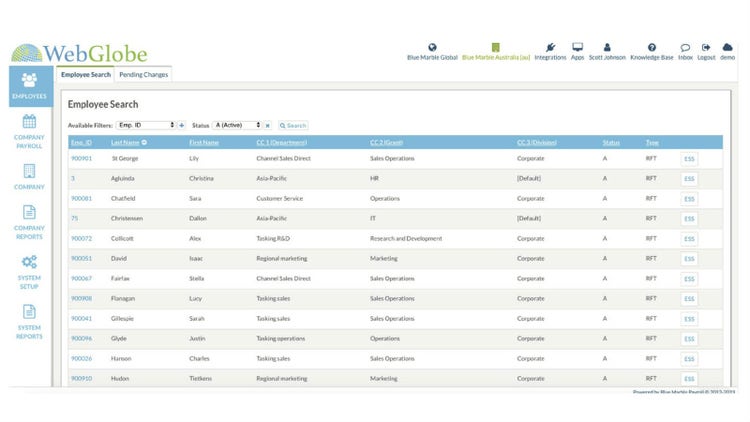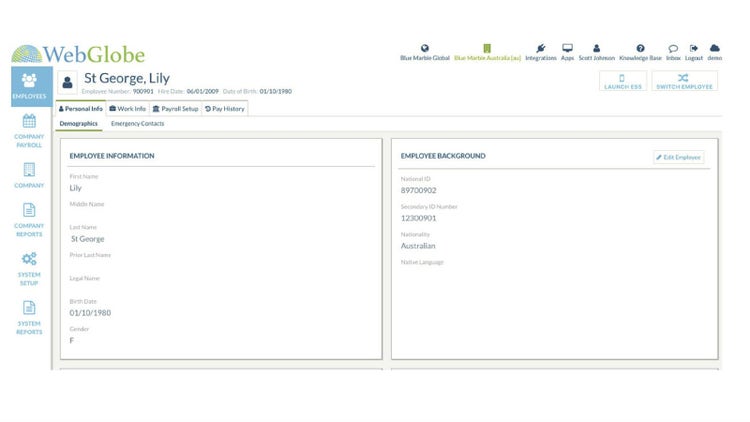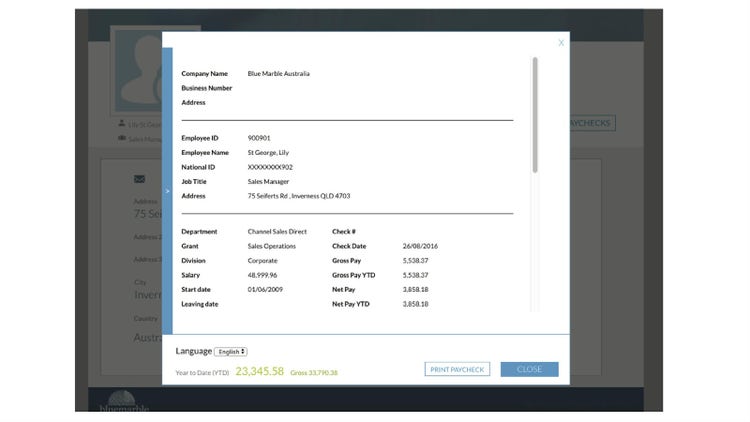 Overview
Blue Marble Payroll's platform, WebGlobe, is a unified system with aggregated reporting. Our solution allows you to:
Process your global payroll
Access all employee and payroll data
Run aggregated employee and payroll reports
Organize your multinational payroll with our calendar wizard
Cloud-based Global Payroll Module
Access your global payroll anywhere, anytime. Our cloud-based platform unifies all payrolls under one system and is customizable to meet all local jurisdiction requirements.
Global Reporting
Get access to all payroll reports in excel or as a pdf through the standard report library, or build your own reports through the ad-hoc report-writer. Run reports for one country, or report all your locations through one report.
Electronic Payslips
Employees can access their payslips through our employee self-service module. Payslips are built to meet local compliance standards.
Treasury Management
Clients no longer have to deal with their local banks to fund payroll and pay high transactional and FX rates. Blue Marble can fund your global payroll through a click of a button.
Integration
How it works.
The WebGlobe / BambooHR Integration is a one-way employee demographic sync from the BambooHR HRIS to the WebGlobe Global Payroll system.
What data syncs?
BambooHR Field
Sync Direction
Blue Marble Payroll Field
Field Logic or Notes
Employee #
Employee Number
Required
Last Name
Last Name
Required
First Name
First Name
Required
Address Line 1
Address 1
Required
Mobile Phone
Mobile Phone
Birth Date
Birth Date
Required
Marital Status
Marital Status
Termination Date
Termination Date
Status
Employee Status
Required
Employment Status
Employment Type
Required
Pay Period
Pay Frequency
Required
Pay Rate
Pay Rate
Required
Pay Type
Pay Type
Required
Compensation Date
Pay Effective Date
Required
Location
Work Location
Required
Publisher
Blue Marble Global Payroll
Updated: 07/31/2019
Phone Support:
(866) 278-8677
Email Support:
Support Hours:
8:00AM - 7:00PM CST
Monday - Friday