Bonusly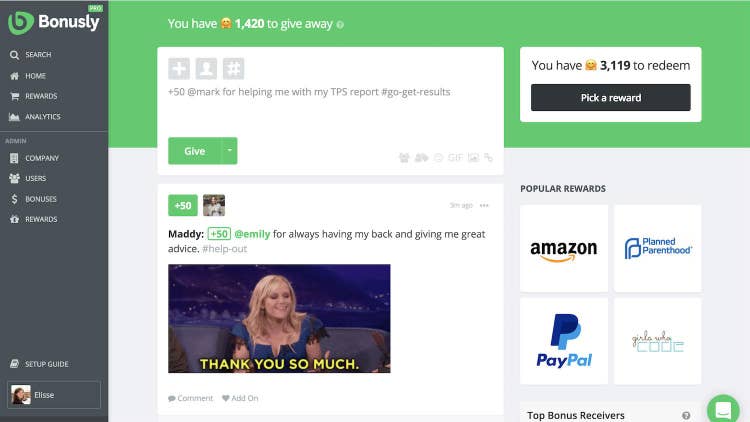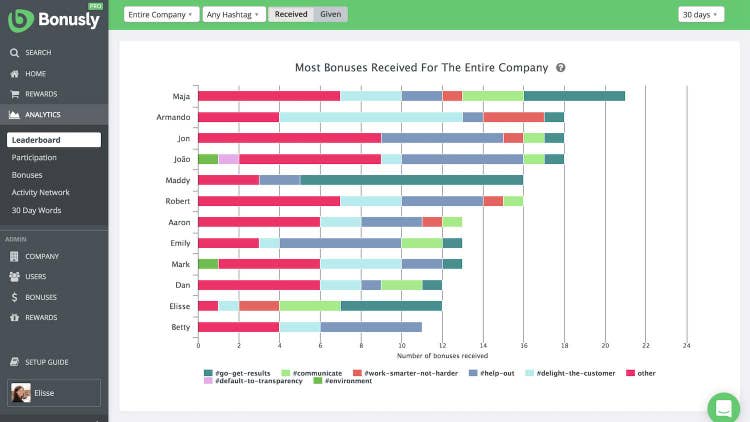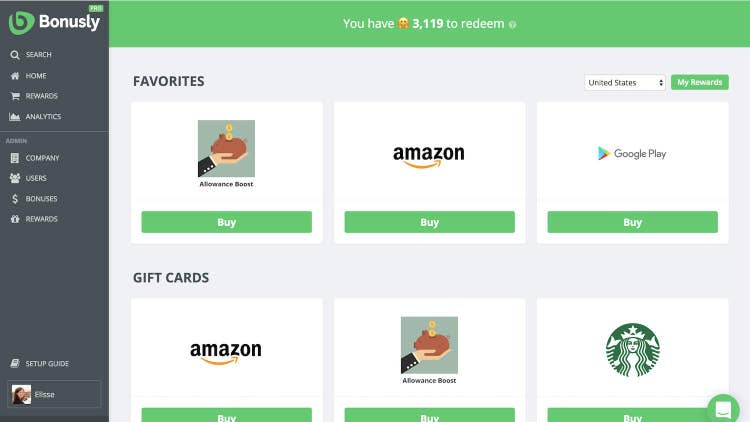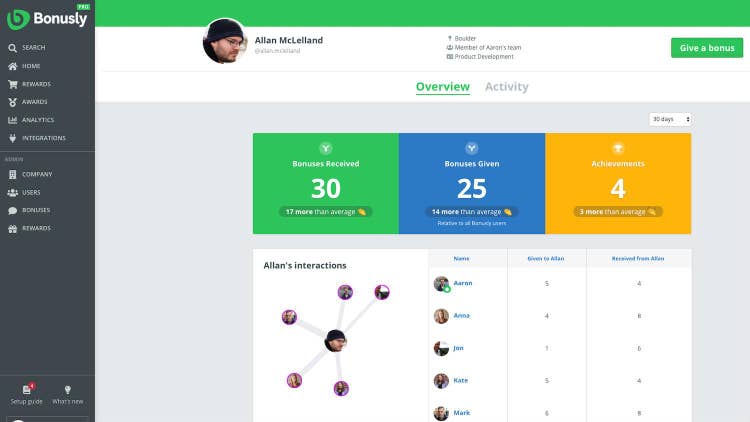 Overview
Bonusly solves your employee recognition and engagement needs with a social platform your team will love to use. Reduce turnover by fostering a recognition-rich culture that celebrates success everyday. Use Bonusly's people analytics tools to get unprecedented insights into your team's strengths, relationships, and accomplishments.
Impactful 360° Recognition
Share a continuous stream of timely, authentic feedback with your team. Bonusly supports recognition in all directions: employee-to-employee, manager-to-employee, employee-to-manager, and manager-to-manager.
Global Rewards
Bonusly offers the most extensive rewards network in the industry. No matter where your employees are, they'll have meaningful and exciting rewards to choose from.
Mobile Recognition
Engage your mobile workforce with our native iOS and Android apps.
Best-in-Class Technology
Designed to scale up to the largest enterprises, Bonusly provides 24×7 uptime and requires virtually no IT administration.
Integration
How it works.
With the BambooHR integration, customers can fully automate their Bonusly recognition program:
- All new hires are automatically added to Bonusly and kept up-to-date. Any termed employees are automatically removed from Bonusly.
- Advanced reporting and data segmentation: filter and sort reports and analytics on Department, Location, Division, and other demographic data.
- Automated Service Awards and Birthday Bonuses: Never forget an important date! Automatically recognize service anniversaries and birthdays.
What data syncs?
BambooHR Field
Sync Direction
Bonusly Field
Employment Status
Employment Status
Publisher
Bonusly
Updated: 06/03/2014
Phone Support:
(442) 222-8325
Email Support:
Support Hours:
8:00 AM - 6:00 PM MST
Monday - Friday