ClickTime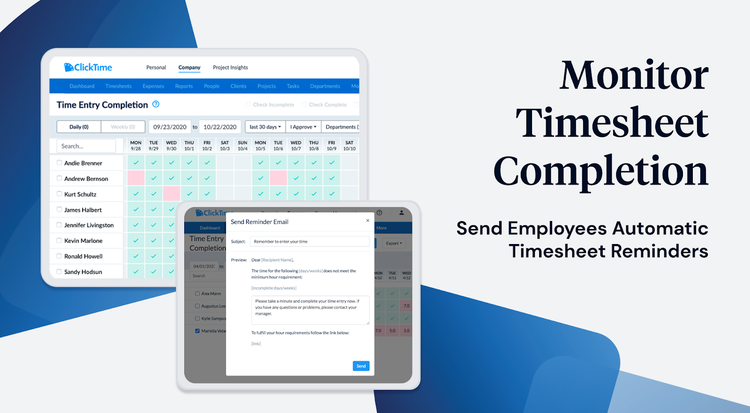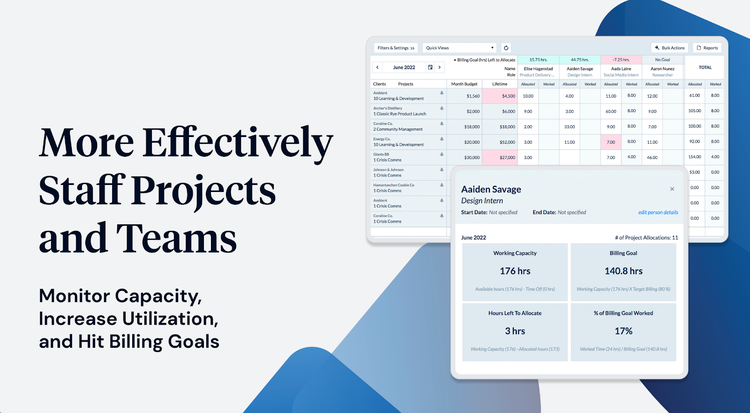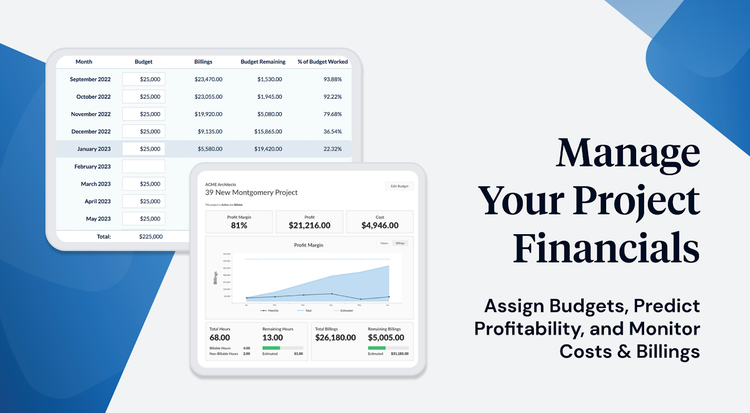 Overview
ClickTime is an award-winning platform for project-based time tracking, offering support for worked time, time off, expenses, budgets, and capacity planning. ClickTime keeps timesheets simple and makes surfacing key business insights easier than ever. For professional services firms, IT teams, not-for-profits, or any organization managing time and expenses against projects, ClickTime is the ideal choice. Thousands of enterprises, nonprofits, and governments in over 70 countries trust ClickTime.
Employee Time Management Made Easy:
Track, plan, and manage time more effectively with a single, user-friendly web-based platform that delivers at all levels of the organizations. Make it easy for employees to enter time and expenses. Make it easy for managers to compare budgets to actual service levels. Make it easy for finance to report on costs by client, department, grant, or funding source. And lastly, make it easy for leadership to forecast the financial and staffing resources that will help the organization thrive.
Performance and Profitability:
Quality time data drives better and more informed strategic decisions, and real-time reporting enables better day-to-day management. With ClickTime, it's easy to understand the true costs and revenue for a given department, client, or project. You can also compare time spent to milestones and outcomes, or set automated budget alerts to learn when you're approaching budget limits well before you run out.
Integrations and Insights
Review your team's results through ClickTime's powerful suite of reports, dashboards, and advanced analytic capabilities. Or, for improved visibility and streamlined coordination, connect ClickTime with your other mission-critical business systems. Our award-winning APIs and out-of-the-box connectors make it easy to connect ClickTime with your favorite ERP, accounting, and business intelligence applications.
Time Entry with ClickTime
Integration
How it works.
The ClickTime integration team will personally help you set up the Bamboo and ClickTime integration. To get started, please submit the request form via the Bamboo marketplace.
Once the integration is set up, the flow of information between systems will be fully automatic, and will not require manual intervention on your part except to manage your employees through BambooHR.
Employee Management
ClickTime's integration with BambooHR makes it simple to manage onboarding, offboarding, and employee changes for your ClickTime accounts. Simplify duplicate data entry, reduce busywork, and keep your systems in sync.
Time-off Management
ClickTime's integration will enable you to display approved time off from BambooHR within your ClickTime application and timesheets. Eliminate the need for duplicate data entry into multiple systems, and escape the administrative hassle of reconciling differences in time-off data across HR and time-tracking systems.
What data syncs?
BambooHR Field
Sync Direction
ClickTime Field
Field Logic or Notes
Default or Configurable
First Name
Full Name
Required Field
Default
Last Name
Full Name
Required Field
Default
Work Email
Email Address
Required Field
Default
Employee #
Employee Number
Synced if present
Default
Employment Status
Employment Type
Synced if Present
Default
Approved Time Off Request
Approved Leave Request
Publisher
ClickTime
Updated: 08/01/2020
Phone Support:
(415) 684-1180 option 3
Email Support:
Support Hours:
Monday through Friday
9 AM - 5 PM PT