CloudPay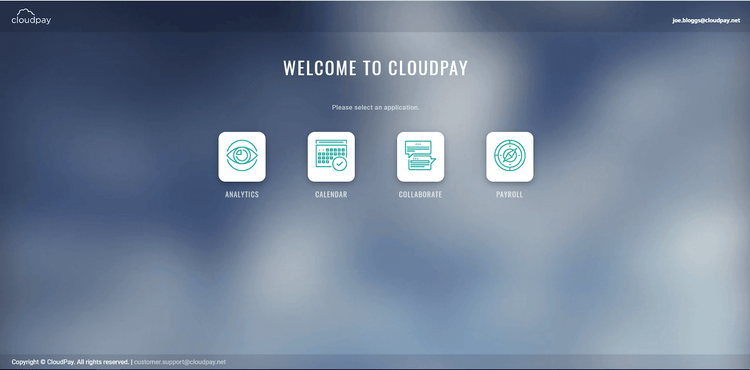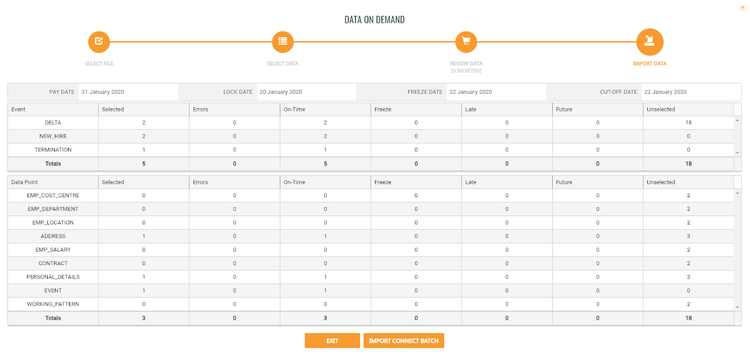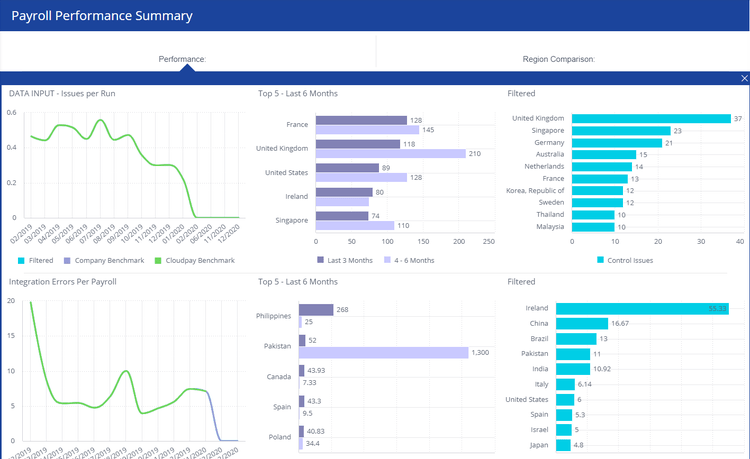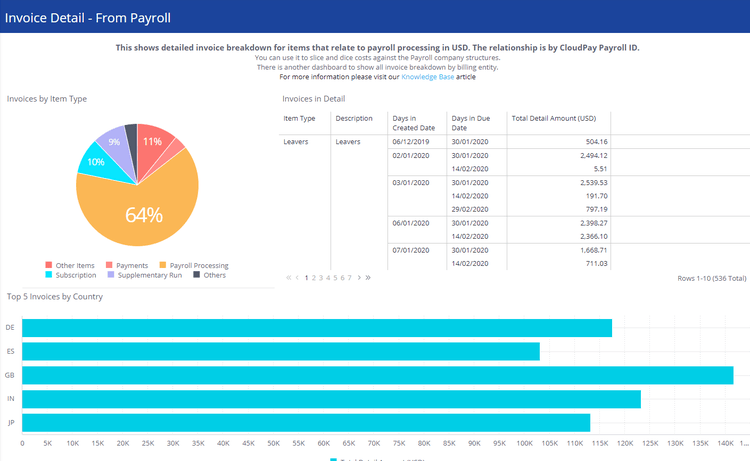 Overview
CloudPay has built an integration between its global payroll platform and BambooHR. The API driven integration ensures we can expand on BambooHR's capabilities and pay employees across 130+ countries. CloudPay's integration with BambooHR:
removes the need for double data entry
reduces manual data movement
ensures robotic data validation of payroll inputs and outputs
improves data security
provides end-to-end audit trails
Our integration is real-time, ensuring changes to existing employees, new hires, terminations, transfers, and other changes to your workforce are available in time for any payroll related milestones. The integration includes a mapping of core data that is required for payroll runs across all countries, and has the ability to be customized per country and per customer where unique data fields are required.
Standardized Payroll Processes
CloudPay standardizes and automates the payroll process for improved accuracy and global visibility by:
Leveraging integrated calculation engines.
Capturing data on every action taken as each payroll moves through a defined set of workflows and processes.
Completing payroll runs in line with local and country-specific requirements.
Capturing process data to deliver actionable analytic insights on global payroll performance.
Robotic Data Validation
Real-Time Payroll Data Validation
Save time and money by reducing data resubmission and payroll reprocessing.
Customize validation schemes to trigger automatically when locking and processing payroll.
Prioritize irregularities or errors according to the severity and notify only relevant constituencies to minimize disruptions.
Couple data validation with LPI integration to ensure compliant payroll runs according to the guidelines of each region, country, or individual payroll.
Compare pre-process intelligence against post-process outcomes to drive greater accountability across the payroll function.
Use auditing and analytics to monitor how data validation and error flagging improve payroll performance over time.
Consolidated Reporting & Analytics
With a dashboard view of the global payroll function, organizations can monitor KPIs, assess trends, benchmark their performance, and drive broad and granular process improvements. By analyzing data within CloudPay Payroll and linking it with data from third-party HCM and ERP systems, CloudPay Analytics delivers a single version of the truth for payroll across the entire enterprise.
Increase efficiency: Eliminate the time and effort spent on data collection and management. Drive organizational improvement with a dashboard view of productivity and performance insights.
Automate reporting: Create reports automatically to simplify KPI monitoring and benchmarking. Streamline post-process audits and filter the data to address problems at their root cause.
Reduce costs: Understand and manage your global payroll expenses in a more holistic way. Uncover hidden costs by breaking down spending across categories and geographies.
Improve decision-making: Use accurate payroll data to support enterprise growth or expansion. Elevate Payroll's strategic importance by delivering personalized, role-relevant data to senior leaders.
System Integrations and Automation
We believe that standardized data and automation are essentials to ensuring accurate, auditable, and compliant results.
Ensure high-quality payroll processing and reduce costs by synchronizing data in your HCM with CloudPay.
Achieve holistic visibility of payroll costs via secure web integration protocols that import data from existing finance and ERP systems.
Integrate payroll results and payslips to give employees access to statutory-compliant pay information within your HCM, or use our own self-service interface.
Lower IT and development expenses with system integrations designed, built, and maintained by CloudPay's team of experts.
Improve documentation with a Data Dictionary that outlines mapped fields and serves as a guide for future integration.
Facilitate the flow of data for processing based on a set of business rules within your HCM application.
Integration
How it works.
Automatically sends employee data from BambooHR to CloudPay. When an employees' information such as demographic, employment or direct deposit data is updated in BambooHR, the integration will seamlessly update CloudPay with this new information preventing you from double-entering data.
What data syncs?
BambooHR Field
Sync Direction
CloudPay Field
Field Logic or Notes
Employee #
Employee Number
Maiden Name
Maiden Name
Custom Field
Date of Birth
Date of Birth
Marital Status
Marital Status
Mobile Number
Phone Number
Address Line 1
Address Line 1
Address Line 2
Address Line 2
Job Effective Date
Contract Start Date
Custom Position Time Type
Position Time Type
Custom Work Type
Work Type
Custom Field
Pay Effective Date
Salary Start Date
Pay Rate = Year
Annual Salary
Pay Rate = Monthly
Monthly Rate
Pay Rate = Weekly
Weekly Rate
Pay Rate = Hourly
Hourly Rate
Pay Rate = Daily
Daily Rate
Custom Pay Grade
Employee Grade
Custom Field
Custom Bank Pay Method
PayMethod
Custom Field
Custom Bank Name
BankName
Custom Field
Custom Bank Routing Code
Routing Code
Custom Field
Custom Bank Account Number
AccountNumber
Custom Field
Custom Bank Account Type
AccountType
Custom Field
Custom Bank IBAN Number
IbanCode
Custom Field
Custom Bank SWIFT Code
SwiftCode
Custom Field
Custom Bank Account Name
AccountName
Custom Field
Custom Bank Address Country
BankCountry
Custom Field
Currency Rate
AccountCurrency
Custom Bank Account Reference
AccountReference
Custom Field
Custom Division
Cost Centre
Custom Field
Reports To
Line Manager Name
Reports To
Line Manager Name
Custom Working Pattern
Working Pattern
Custom Field
Custom Weekly Hours
Contracted Weekly Hours
Custom Field
National ID
ID Number Details
Custom GL Category Effective Date
GL Category Effective Date
Custom Field
Custom GL Category
GL Category
Custom Field
Publisher
CloudPay
Updated: 01/31/2020
Phone Support:
Americas +1 919 322 5800
Asia +65 6403 5900
Europe +44 1264 253 100
Email Support:
Support Hours:
Our support teams are regionally based and our customer support model is a 'follow-the-sun' model, which provides 24/7/365 customer support. All CloudPay customer focused teams are based in one of our service centers.