Comeet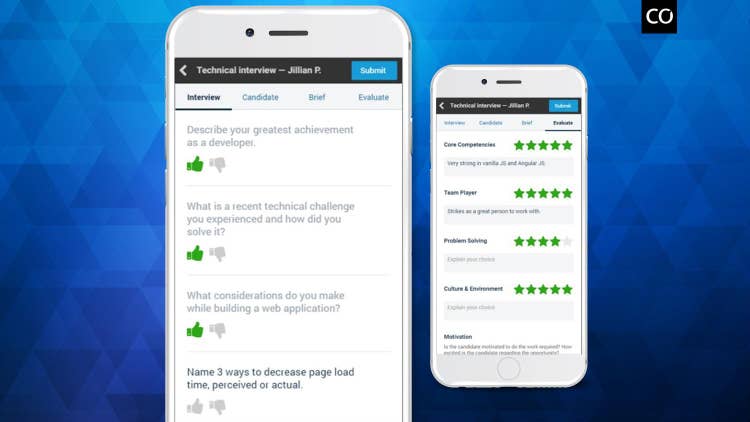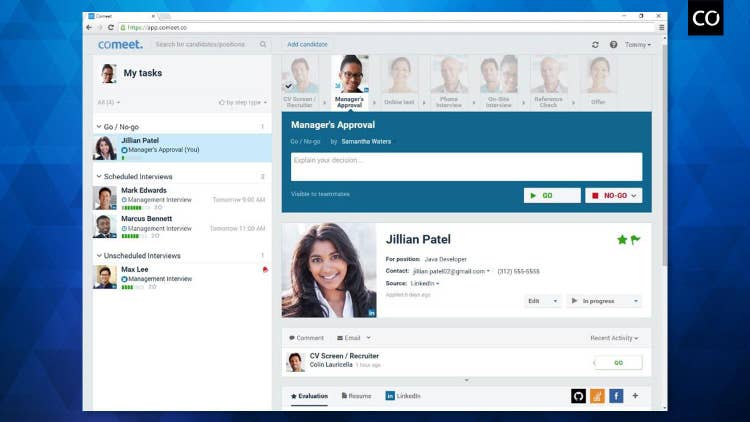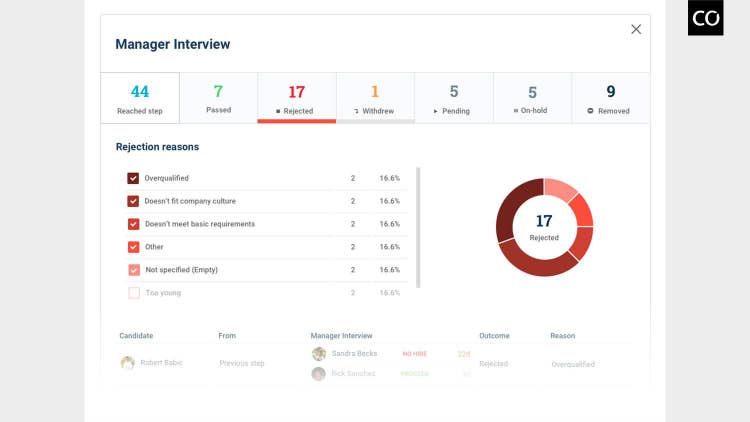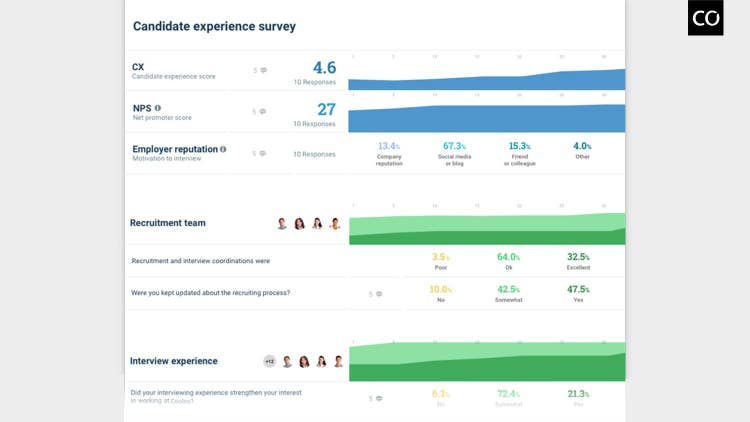 Overview
Comeet is a cloud-based collaborative hiring platform that provides structured, streamlined workflows to enable companies to make better hires, faster. The system is based on a team-centric approach that involves the entire hiring team, not just the recruiters. It offers an elegantly simple, user-friendly design that makes it easy for companies to deploy and customize for hiring teams to use, with little to no training required. Features and functionality cover every activity necessary to build high-performance teams, including: sourcing, coordinating, communicating, sharing, scheduling, preparing, engaging, evaluating, hiring and reporting. Due to its simplicity of use and automated processes, results show very high participation rates of non-recruiters.
With visual workflows, everyone remains on the same page
Comeet's foundation is a customizable semi-automated workflow that connects hiring team members, sources, candidates, information, events and tasks. While maximizing recruiting efficiency, workflows ensure nobody is overlooked, information is collected and available as needed, and communication and scheduling are streamlined. Candidates advance to the next step based on recommendation and policy, while workflows automatically update schedules and notify participants based on events and contingencies.
With automation, the "Time is Money" equation is truly in your favor
How much time do you want to save? We automate everything that should be automated, while greatly improving manual processes such as CV screening, interview prep and candidate evaluation. Dozens of smart features, like email templates, integrated calendaring, one-click postings to job boards, scheduling reminders, and qualitative and quantitative interview scorecards ensure everyone saves time.
Resume screening
When a resume arrives, Comeet automatically creates a candidate profile and emails the first person (usually the recruiter) in the workflow for a preliminary assessment. All the information is there in one place to make a simple one-click Go/No Go decision. It's green or red, after which the next person in the workflow is automatically notified. With initial resume screening this efficient, hiring managers can save massive amounts of time.
Interview interface ensures meaningful conversations
Comeet includes a complete interviewing interface with everything necessary to prepare for, and conduct interviews with candidates, then submit meaningful quantitative and qualitative feedback. Candidate CVs, social media profiles, job descriptions, hiring manager instructions, a question database and scorecards are just some of the resources available to recruiters, managers and interviewers. If you're a proponent of structured interviews it's simple to combine Comeet and popular interviewing methodologies such as Performance-Based Interviewing.
Demo Video
Integration
How it works.
Streamline your onboarding process – when making a hire in Comeet the new employee is created in BambooHR with the employee's information.
What data syncs?
BambooHR Field
Sync Direction
Comeet Field
Field Logic or Notes
Resume uploaded to Employee Documents
Resume
CV can also sync if it exists
Mobile Phone
Mobile Phone
Hire Date
Start to work date
Publisher
Comeet
Updated: 12/11/2016
Phone Support:
1-800-658-6093
Email Support:
Support Hours:
24/7