Cronofy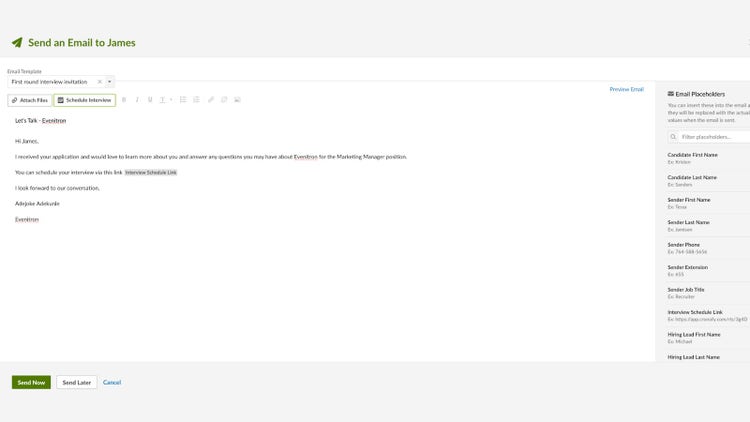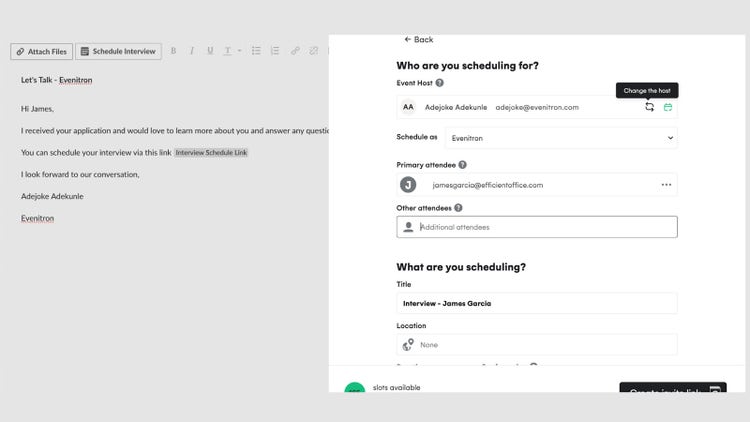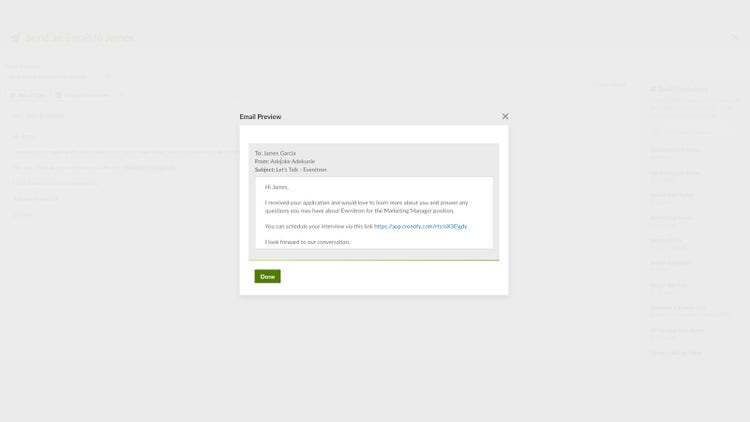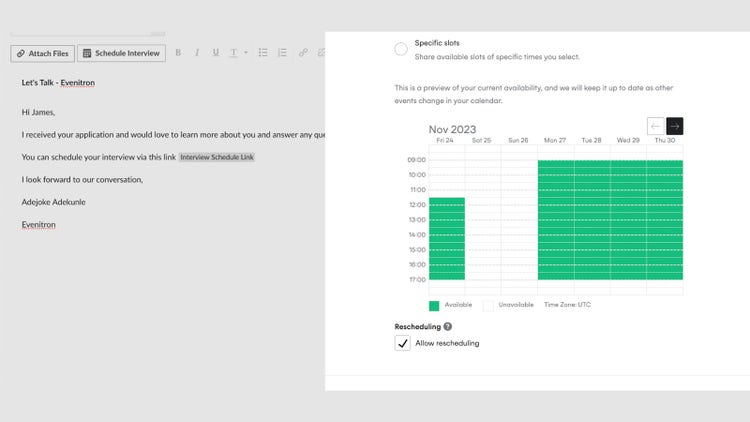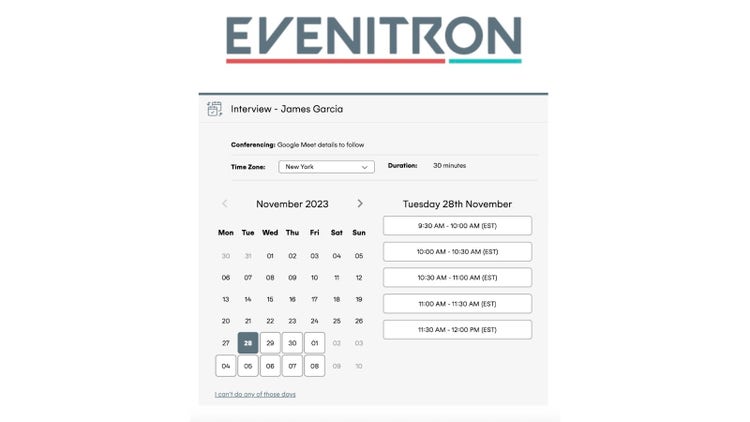 Overview
Schedule one on one or multi-person interviews with the most powerful and flexible interview scheduling tool. Say goodbye to email back and forth and get your candidates booked in for interviews in hours not days.
Send interview scheduling links from BambooHR
Our integration and browser extension makes it easy to share interview scheduling links with candidates. Combine them with our scheduling templates to create bespoke links for your common interview formats.
Multi-person interviews
Cronofy can combine the availability of multiple people in real-time. This means that your candidates can even self-schedule panel interviews.
No matter how complex your interview requirements, Cronofy has the controls you need.
Easy rescheduling
Plans change and any scheduling tool should allow seamless rescheduling, no matter how complex the original meeting was. Choose to activate rescheduling on every booking link.
Multiple timezone support
If your interview team or your candidates are different timezones, no problem. Cronofy will recognise where everyone is and make sure no one gets booked when they don't want to be.
Pricing
Schedule interviews using Cronofy directly within BambooHR for free until 31, December 2023. Then pay 15 USD per active user per month at the end of your trial - an active user is a person for whom the calendar event was created.
Choose our "Team" plan if you want a pay-as-you-go option. Here's how this works:
- If you schedule calls only for yourself in January 2024, you will be charged 15 USD for that month.
- If you schedule on behalf of 3 hiring managers in January 2024, you will be charged 15x3 = 45 USD for that month.
- If you do not schedule any interview in February 2024, no charge will be incurred for that month.
Integration
How it works.
Click on the 'Schedule Interview' button when sending the candidate an email will allow you to create a personalized scheduling link for that candidate.
You can choose interviewers and other attendees, duration, times to offer and a host of other customization options.
When the interview is scheduled, everyone is invited and Bamboo HR is kept up to date with any changes.
What data syncs?
BambooHR Field
Sync Direction
Cronofy Field
Field Logic or Notes
Employee #
Both
Employee ID
This is the identifying field for the integration. The two systems Employee #/ID must match.
Publisher
Cronofy
Updated: 10/30/2023
Phone Support:
N/A
Email Support:
Support Hours:
The Cronofy support team are available to answer your questions from 08:30 until 17:30 (UK hours) Monday to Friday (excluding UK Public Holidays). We will respond to your queries within one UK business day.