GoalSpan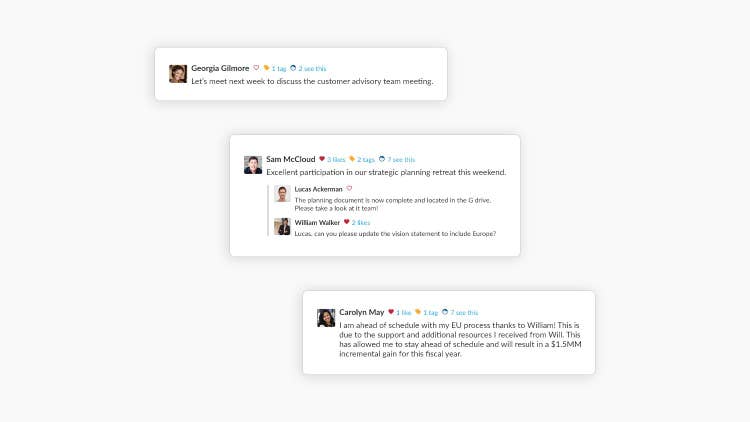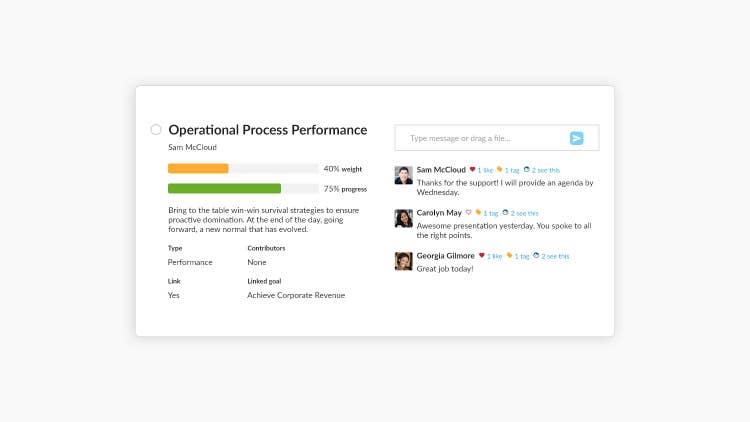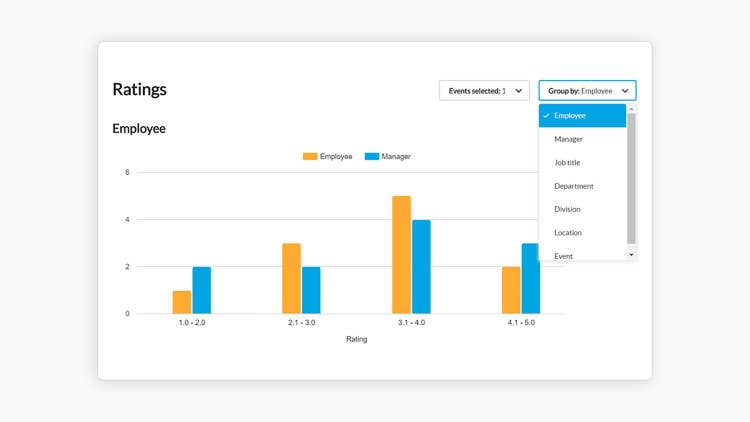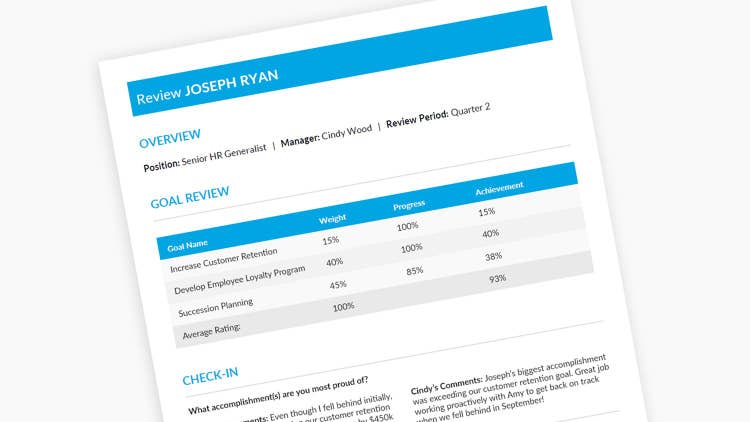 Overview
GoalSpan is creating the future for employee feedback and performance. It's a smart tool that replaces the outdated annual review with a simple and intuitive digital platform. Everyone easily sets goals, shares ideas, and gets real-time feedback. This allows employees to perform their best because they are motivated by a clear vision, and understand how they contribute to that vision. Come be a part of our growing community where the world of digital performance is at your fingertips.
Feedback
Capture more frequent conversations that promote continual learning and growth. Effortlessly post feedback to GoalSpan from your email. Share files, tag ideas, and easily search tags for strategic activity that moves your business forward. Our application encourages a culture that is comfortable giving and receiving feedback, so your organization stays agile and adaptable.
Goals and OKRs
Set and cascade goals. Align individual employee activities with strategic business objectives. Gain full transparency of goals with real-time visibility on progress and potential risks. Keep goals up to date, track all edits, and make frequent progress notes to use for future reference and review.
Reviews, Surveys, and Acknowledgments
Easily create and customize appraisals, feedback surveys, acknowledgments, exit interviews, and more. GoalSpan makes completing tasks easy, efficient, and consistent across the organization. Evaluate progress against goals, compare average ratings, access individual performance levels, and use this data to support improved decision making.
Support and Training
Service is at the heart of GoalSpan, and it influences everything we do. We pride ourselves on being easy to work with, accessible, and responsive to the unique needs of every client. Our implementation is hands-on, using a process that is efficient and effective. We also train your employees and managers, so they are adequately prepared.
Integration
How it works.
Employee updates in BambooHR will automatically sync with GoalSpan every hour, basic information will update every 15 minutes, making data integration constant and consistent. Add a new hire, remove an account, or update existing employee data, and all changes will be kept current in GoalSpan. We also have photo integration so you can add employee photos to BambooHR and see them in GoalSpan. We have three tiers of data that sync with BambooHR. You can choose to sync every tier or choose which tiers are best for you. Please see below to learn more about which fields are in each category.
With our two-way integration every GoalSpan acknowledgment, goal plan, and review is automatically added to BambooHR for each employee. Our system also supports single sign-on. This allows employees to click a link from their BambooHR homepage and automatically access their GoalSpan account.
What data syncs?
BambooHR Field
Sync Direction
GoalSpan Field
Tier
Documents from GoalSpan (Folder created in BambooHR)
GoalSpan Document
1
BambooHR ID
BambooHR ID
1
Middle Name
Middle Name
1
Preferred Name
Preferred Name
1
Employee Number
Employee Number
1
Work Phone Extension
Work Phone Extension
1
Profile Picture
Profile Picture
1
Marital Status
Marital Status
2
Second Language
Second Language
2
LinkedIn URL
LinkedIn URL
2
Education Information
Education Information
2
Emergency Contact Details
Emergency Contact Details
2
EEOC Fields
EEOC Fields
3
FLSA Code & Pay Group
FLSA Code & Pay Group
3
Compensation Information
Compensation Information
3
Employment Status
Employment Status
3
Employment Status Effective Date
Employment Status Effective Date
3
Employment Status
Employment Status
3
Employment Comments
Employment Comments
3
Bonus Details & History
Bonus Details & History
3
Publisher
GoalSpan
Updated: 12/01/2021
Phone Support:
(800) 350-9574
Email Support:
Support Hours:
8:00 AM - 5:00 PM PST
Monday - Friday