HelloTeam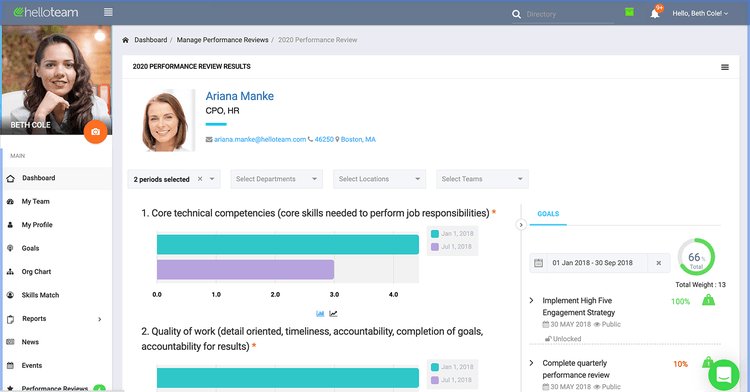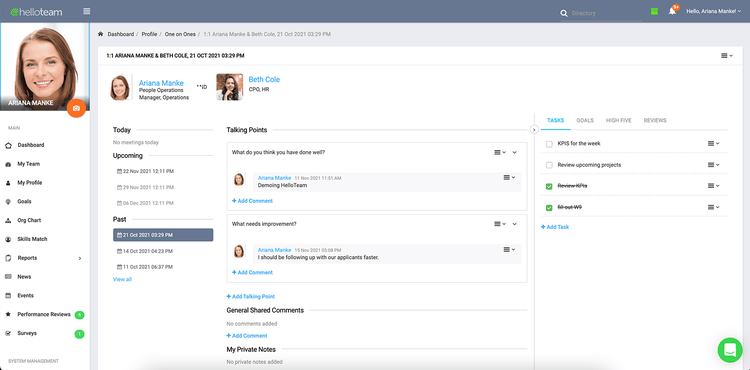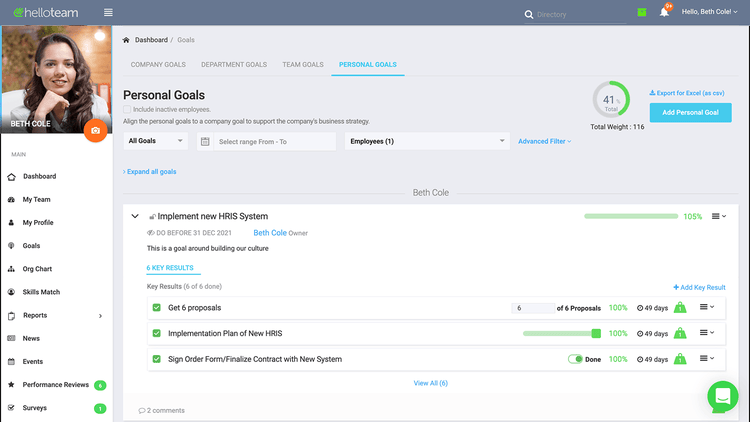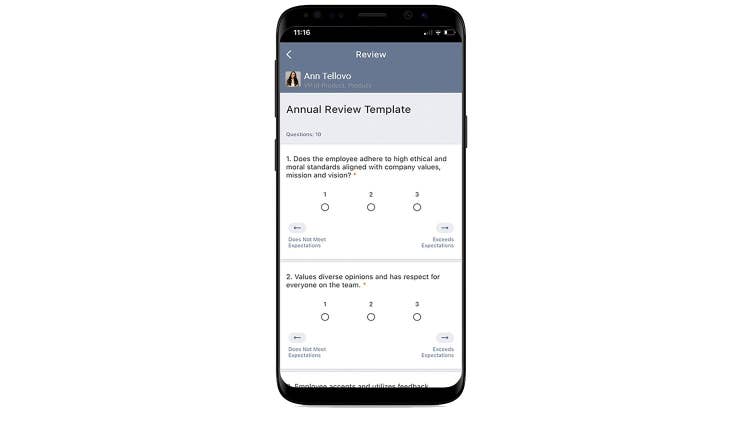 Discount Packaging
10% off the license fee and a waived set-up fee
Overview
HelloTeam's powerful performance management suite will let you develop and retain exceptional people while being flexible enough to fit any cycle or process. Use customizable performance reviews, cascadable goals, and one on ones to create a culture of feedback.
Performance Reviews
HelloTeam makes performance reviews easier than ever! With a just a few clicks, you can set up a customized performance process for your entire organization. Run 360 degree reviews and self and manager evaluations with ease, all while gaining deep insight through our advanced analytics and reports. Reviews can be scheduled in advance and set on a recurring schedule to save you time and effort.
One on Ones
Create a culture of continuous feedback through one on ones. With one flexible form, employees and managers can regularly check-in on growth and performance. Plus, with talking point templates and automated calendar invites on both Google and Microsoft, feedback has never simpler!
Goal Tracking
Increase productivity by setting goals. Our flexible goal management module empowers companies to create OKRs and SMART goals while enhancing visibility and alignment throughout the organization. Goals seamlessly integrate into check-ins and performance reviews.
All on Mobile
The HelloTeam mobile app combines the best of our performance and engagement tools into one easy-to-use app on iOS and Android. Complete performance reviews and surveys, access the employee directory, and keep up to date on news and events from wherever you are.
Integration
How it Works:
Sync your employee information from BambooHR into HelloTeam, and automatically onboard and offboard employees.
When you integrate BambooHR with HelloTeam, you can use the integration to:
Sync employee data and reporting structure from BambooHR to HelloTeam
Add or Remove Employees to HelloTeam as changes are made in BambooHR
BambooHR Field
Sync Direction
Partner Field
Field Logic or Notes
Is this turned on by default or is it configurable?
Employee #
Employee ID
This is the identifying field for the integration. The two systems Employee#/ID must match.
Default
Publisher
HelloTeam
Updated: 11/11/2021
Phone Support:
Coming Soon
Email Support:
Support Hours:
8:00 AM - 9:00 PM EST