HR.com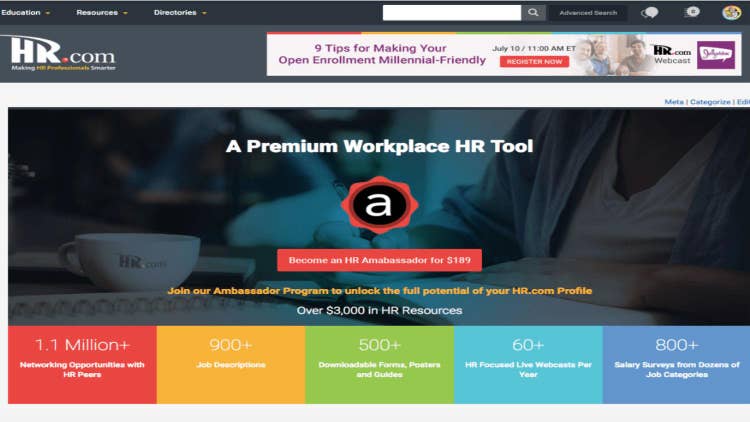 Overview
HR.com has partnered with BambooHR to offer access to the educational tools and resources you need to stay ahead and compliant in the ever changing world of HR. In addition to the premium offerings listed below, HR.com provides free membership so you can network with other HR professionals, share your own ideas with blogs and member content, and access thousands of articles, webcasts and eLearning lessons to keep you current.
Product Offerings
Virtual training options specifically designed to help successfully pass your aPHR, PHR, SPHR, SHRM-CP, or SHRM-SCP exam. Instructor-led and self-paced virtual training options. Courses range from 20-30 hours of online training, and include all course materials (textbooks and flashcards) in print.
HR Genius is an interactive eLearning adventure that expands your knowledge and heightens your skills. Gain access to a wealth of knowledge on "how-to" information that will enhance your HR abilities and take your career to the next level. Lessons feature interactive testing to maximize knowledge retention and are created using cutting-edge software to give you the best learning experience.
Access to time-saving educational and compliance resources, Federal and State Employment Legal Benefits, continuously updated forms, notices and posters, 900 job descriptions,a COBRA advisor and guides created and edited by attorneys and HR professionals, with over 30 years combined experience in the industry. Interactive Guides on hiring, disciplining and terminating employees, as well as OSHA compliance and more.
Learn More
BambooHR and HR.com have combined their efforts to make HR Professionals smarter, and keep their companies more compliant.
Learn what product makes the most sense for your team and sign up today!
Publisher
HR.com
Updated: 09/18/2018