Humanity-TCP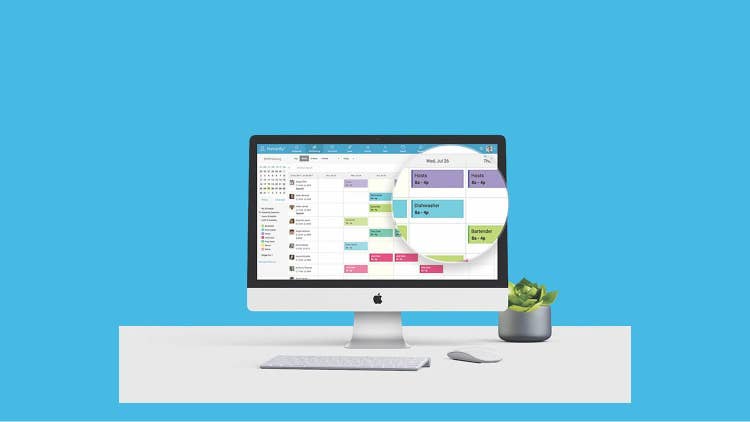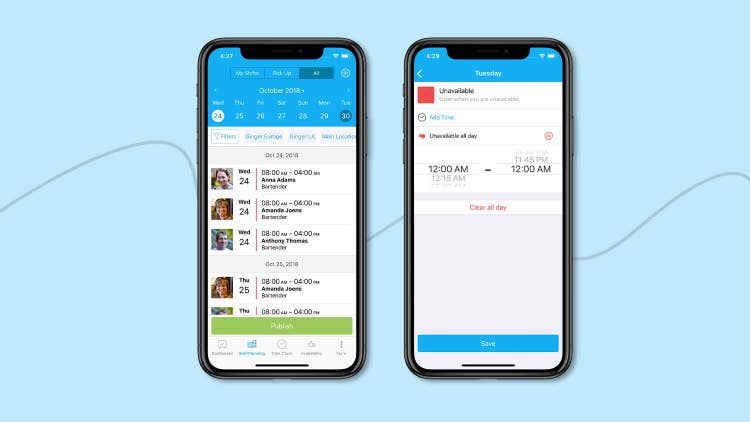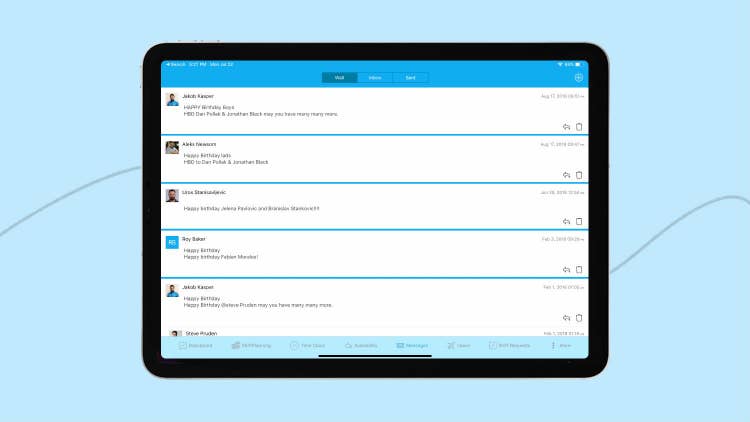 Discount Packaging
Exclusive Offer for BambooHR Clients:
25% off 1st Year License fee for Humanity Scheduling, TCP Time and Labor Software and Hardware
Overview
Humanity is an industry-leading, online workforce management platform that can help businesses of any size or industry schedule their staff better, manage vacation requests, track time and attendance and much more.
More than 40,000 business locations around the world use Humanity to create error-free staff schedules, notify staff of their shifts, track staff time and attendance, communicate with employees, manage leave requests, create training programs for onboarding and employee development and export perfect timesheets ready for payroll processing. Best of all, Humanity is available to managers and employees on any device – desktop computer, smartphone or tablet – and can be accessed from anywhere, at all times from the cloud.
Leave Management
Create as many leave types as your company needs according to your specific time-off policies. Allow employees to submit vacation requests independently and approve or deny them with one click. See who has scheduled time off and who's available to work right in your schedule. Allow employees to take partial days off if they only need a few hours off instead of the entire day.
Forecasting
Import KPIs that are vital to your business (sales, foot traffic, call volume, support tickets, etc) to create perfect schedules according to your specific business needs and make sure that you are never over or understaffed again. Create data-driven schedules, forecast future schedules and compare forecasted and actual schedules to optimize your employee scheduling process.
Employee Scheduling
Create perfect staff schedules by having all of the information you need to create error-free shifts right in front of you. Allow your employees to input their availability and always know who is available to take a shift. Schedule employees not only based on location and positions but certifications and skills as well, to always have the right person scheduled to work the right shift. Humanity also offers advanced conflict recognition and gives you suggestions on how to fix any shift conflict that may arise. Once your perfect schedule has been created, send it out to staff with one click. Employees will receive email and SMS notifications whenever new shifts have been assigned to them or existing shifts have been changed. Managers can also set up shift reminders to put an end to tardiness and no-shows for good.
Time and Attendance Tracking
Allow your employees to clock in and out of shifts via desktop computer, mobile app or tablet. Create specified clock locations and use GPS to see from where your employees are clocking in and out. Request photos to be taken with each clock action to confirm employee identities and eliminate buddy clocking. Implement geo-fence technology to allow employees to only clock in from specific locations. Export all clock actions into accurate timesheets and send them along to your payroll provider of choice.
Integration
How it works.
With the integration, all employee names and email addresses can easily be synced from BambooHR to Humanity. The integration also automatically syncs leave requests that have been approved in BambooHR directly into Humanity, keeping track of the leave type and the start and ends dates of the approved time-off request.
Integration between Humanity and BambooHR supports the following events for Employee data sync and approved Leave requests sync:
When you add a new Employee in BambooHR (Employee module/Personal), that Employee will appear in Humanity (Staff module).
When you change Employee's first name, last name, preferred name, mobile phone, or email in BambooHR, that will be reflected to the same Employee in Humanity.
When you set Employee's Status in BambooHR to Inactive or you Delete Employee, that Employee will be disabled in Humanity.
When you create/update/delete approved Time Off request for an Employee in BambooHR (Employee module/Time Off), approved Leave request will be created/updated/deleted in Humanity (visible in Leave module (Upcoming Time Off, Leave Balance), Schedule module (Schedule Overview, Leave Schedule, Staff Availability) and Staff module (under employee profile, section Leave)).
What data syncs?
BambooHR Field
Sync Direction
Humanity Field
Field Logic or Notes
Employee ID
Employee ID
This is the identifying field for the integration. The two system's Employee IDs must match.
Mobile Phone
Mobile Phone
Status
Status
Employee Status
Approved Time Off Request
Approved Leave Request
Publisher
Humanity
Updated: 07/31/2019
Phone Support:
(888) 973-6030
Email Support:
Support Hours:
24/7/365