iMocha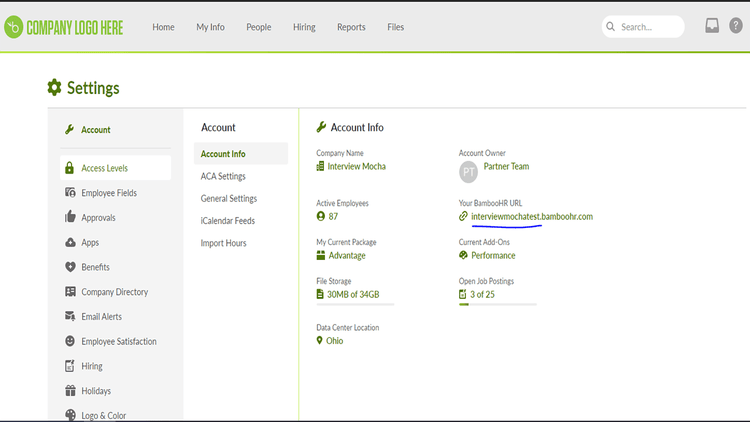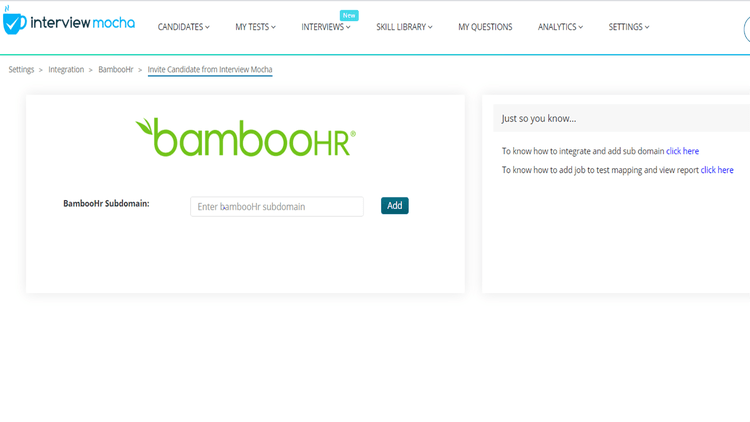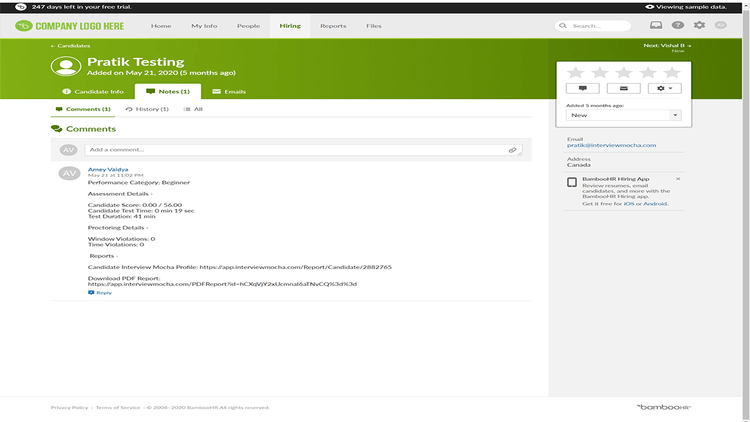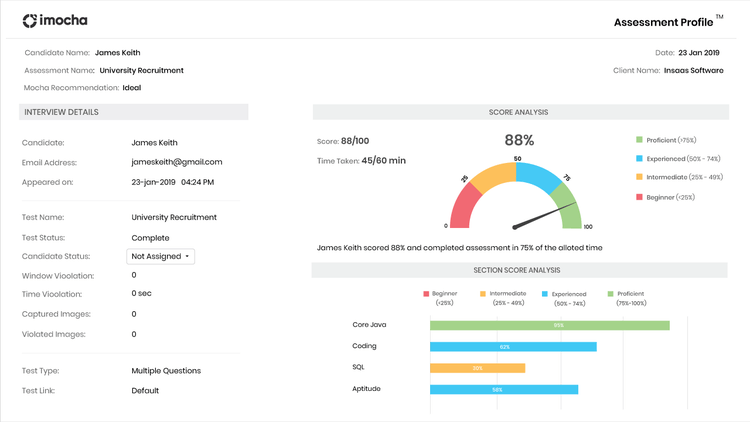 Overview
iMocha, an AI-powered digital skills assessment solution, helps enterprises build winning teams. We empower them to thoroughly assess candidates/employees skills proficiency with 2000+ skills including Digital Skills, Enterprise Applications, Cloud, Infrastructure Management, Application Development, Aptitude, Banking, & more.
iMocha skills assessment solution is delivered as -Skills Assessment Products, Skills Assessment Platform, Skills Assessment Services
These solutions are perfect for IT Consulting services companies (as well as Financial Services, Engineering, Insurance and Healthcare sector companies with relatively large IT teams) that have assessment needs for trending, job-based, as well as futuristic digital skills. imocha helps these enterprises in Recruitment (University, Lateral, Technical and Functional Hiring), L&D (Digital Transformation, Reskilling, Upskilling) and Assessment Certification.
2000+ Skills Library
iMocha has the strongest offering in skills assessment and testing for IT consulting companies. Our skills libraries are constantly being updated to cover new-age niche skills.
Fastest Custom Test Creation
If a particular skill is not available in our library, we can custom create a unique test for that particular skill within a fortnight.
AI-Enabled Image & Video Proctoring
A candidate's image and video are recorded in an online proctored test. Image proctoring captures images of the candidate during the test, while video proctoring captures the entire video for the duration of the test. This helps ensure the candidate has not indulged in any unfair practices during the test.
AI-Powered Analytics
Filtering candidates has never been so easy! iMocha's easy to use advanced analytics, recruitment dashboard, assessment integration, and candidate ranking tools will help you streamline the selection process, ensuring best fit candidates and faster decisions.
Integration
How it works.
iMocha's 1-click integration with BambooHR ATS is 100% DIY, super quick and doesn't require even a single line of coding! Users simply need to have BambooHR and iMocha accounts and map the job created in BambooHR to the iMocha tests.
Log into your BambooHR account
Click account settings, you will find a tab called Your BambooHR URL
Copy the URL (Note only copy till sandbox.)
Logout from BambooHR
Log in to your iMocha account
Click Settings – >Integrations
Click 1-Click Integration under BambooHR
Click Configure, and copy-paste the URL, click Add
The subdomain name is added, click Authorize
You will be redirected to the login page of BambooHr. Enter your credentials and sign in to your account
Return to your imocha account and click Activate Integration
What data syncs?
BambooHR Field
Sync Direction
Interview Mocha Field
Applicant Email
Applicant Email
Applicant ID
Applicant ID
Set up the integration.
Publisher
imocha
Updated: 03/12/2021
Phone Support:
+1- 408-883-2897
Email Support:
Support Hours:
24/7