Indeed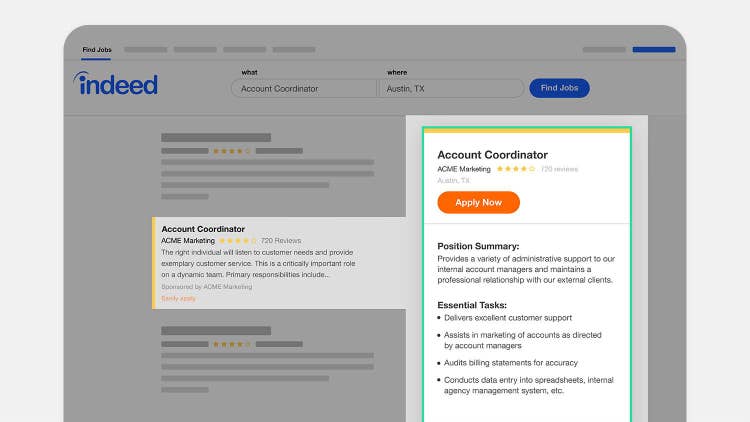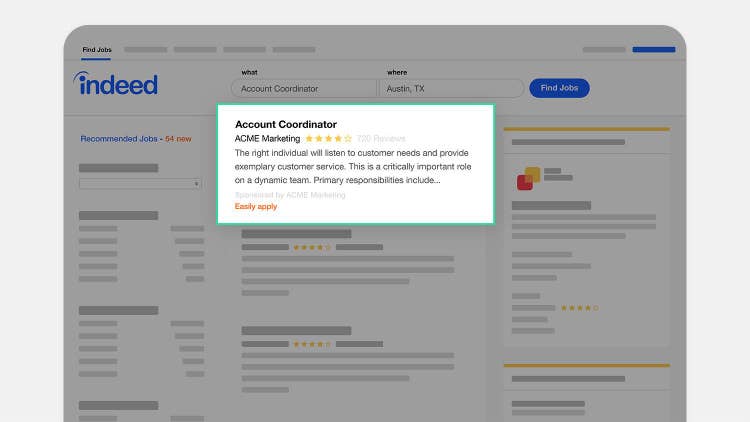 Overview
As the world's #1 job site*, with over 250 million unique visitors every month** with sites in over 60 countries, Indeed has become the catalyst for putting the world to work. Indeed is intensely passionate about delivering the right fit for every hire. Indeed helps companies of all sizes hire the best talent and offers the best opportunity for job seekers to get hired.
*comScore, Total Visits
**Google Analytics, Unique Visitors
More Talent and More Hires
Job listings you create or update in BambooHR are automatically sent to Indeed.com, so your most up-to-date job information is ready to be found by Indeed's 250M+ unique monthly visitors* whenever they search. There are over 120 million resumes on Indeed – with 5M+ resumes added or updated every month – giving you to the most talent in every field.
*Google Analytics, Unique Visitors
More Qualified Applicants for Less
An Indeed integration optimizes the hiring process, improves the job seeker experience, and helps employers make the right hires, faster. Employers who use an integrated ATS see up to 88% more qualified applicants* and a 67% decrease in cost per qualified applicant* and with little to no extra effort.
* Indeed ATS Partner Data
Mobile-Optimized and User-Friendly
Because jobs sent from BambooHR include Indeed Apply, it's easy for job seekers to apply to your open roles from any device. Indeed Apply's streamlined, mobile-optimized application process lets candidates use their Indeed resume to populate your application fields quickly and efficiently, and leads to up to 4X more applicants* than job listings without Indeed Apply.
*Indeed data (worldwide)
Data-Driven Analytics
When your job listings feature Indeed Apply, you can view and track candidates and applications from Indeed.com within BambooHR. This kind of source reporting lets you see what's working and what isn't, and helps you make better hires, faster.
Demo Video
Integration
How it works.
This integration is automatically enabled and no action is required from the client to support job delivery to Indeed.
What data syncs?
BambooHR Field
Sync Direction
Indeed Field
Job Posting XML Feed
Job Posting XML Feed
Candidate Full Name
First Name, Last Name
Candidate Phone Number
Phone
Candidate Cover Letter
Cover Letter
Candidate Address
Address Line 1
Candidate Address City
City
Candidate Address State
State
Candidate Address Zip
Zip Code
Candidate Address Country
Country
Candidate Highest Education
Education Level
Candidate Twitter Username
Twitter Username
Candidate LinkedIn URL
LinkedIn URL
Candidate College
Education Institution Name
Candidate Date Available
Date Available
Candidate Website URL
Website URL
Candidate Referred By
Referred By
Candidate Desired Salary
Desired Salary
Candidate References
Application References
Candidate Ethnicity
Ethnicity
Candidate Veteran Status
Veteran Status
Candidate Disability
Disability
Publisher
Indeed
Updated: 02/12/2019
Phone Support:
(866) 387-9595
Email Support:
Support Hours:
6:00AM - 6:00 PM MT
Monday - Friday