Jobma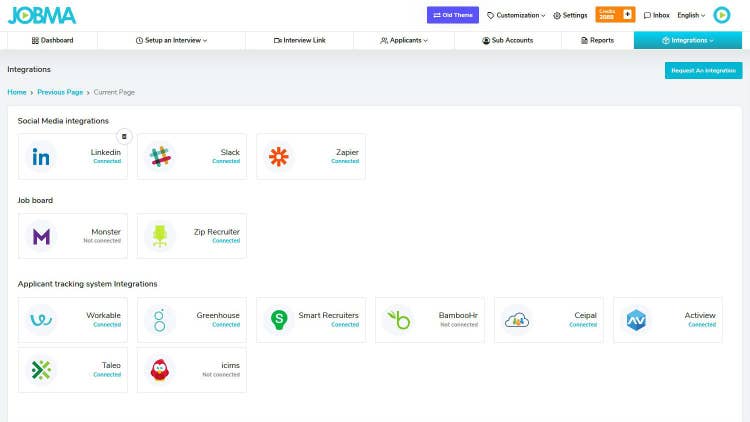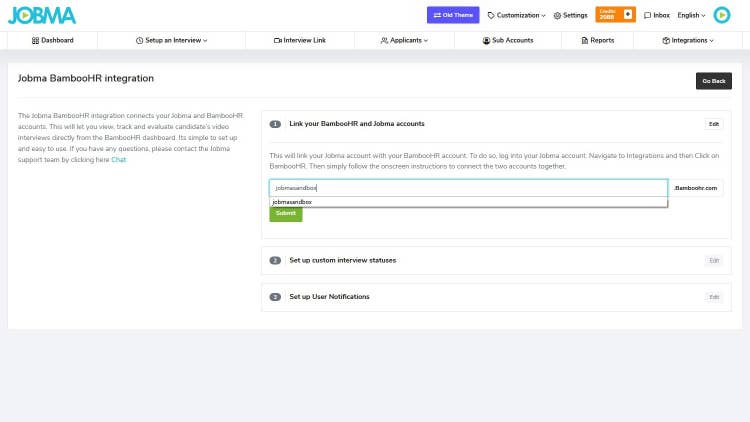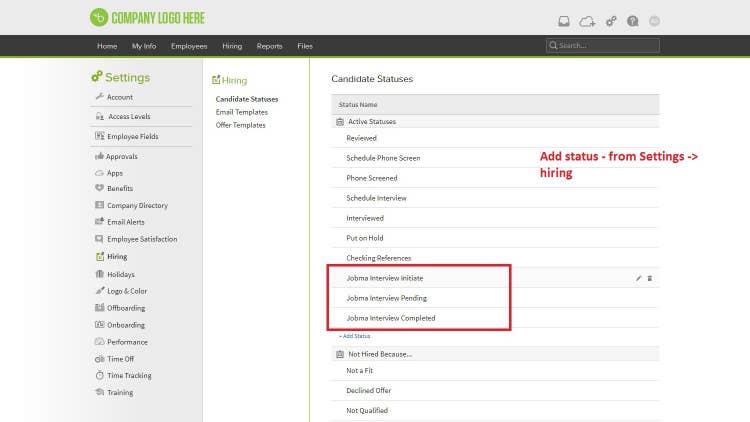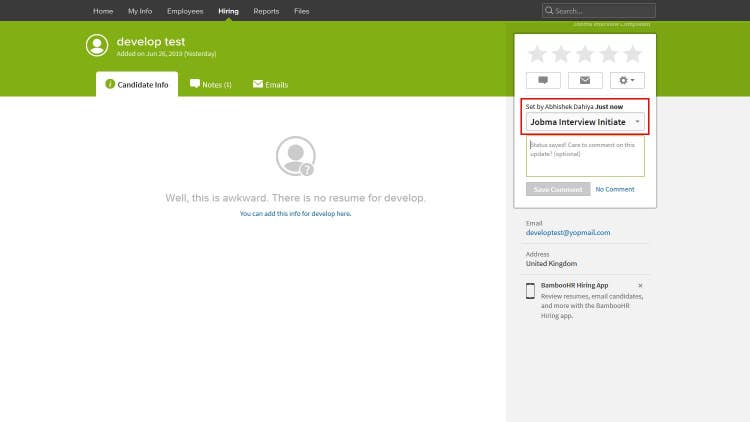 Discount Packaging
25% Off Annual Subscription!
BambooHR customers can now enjoy a 25% discount on Jobma's annual subscription.
*New Jobma customers only.
Overview
Jobma's cloud-based Video Interviewing solution increases your team's productivity, flexibility and creates a great candidate experience which will bring your hiring team and talent closer together by breaking down the barriers of time and location. Using Jobma you can setup Pre-recorded & Live Video Interviews. Our video interviewing increases your recruiter productivity and improves your candidate experience. Jobma is available in 14 languages and our pricing starts at $1 per video interview.
Pre-Recorded Video Interview
One of the biggest time sinks in modern day hiring is the telephone screening process. A pre-recorded video interview replaces that and your time to hire goes down significantly. Screen more candidates in less time while bringing uniformity to your hiring process.
Live Video Interview
No one does live video interviews like Jobma. Ever wished you could go back and review an interview with a colleague? Now you can. Our live video interviews can also be recorded and made available on demand. So if you ever need a second look at an interview, it is always there.
Seamless Mobile Experience
We understand not all candidates will have access to a laptop or a webcam. Which is why our platform works seamlessly across all mobile devices. Candidates get the same amazing experience regardless of what device they use.
Collaboration, Done Right
Our collaboration tools let your hiring team truly be a team. You can share candidate's video recordings and feedback, assign tags, use our innovative star rating system and work together to find the best candidate.
Built in Texting and Messaging
Video interviewing is all about mobility. And now you can reach candidates more efficiently by using our texting features. Built-in chat and messaging tools give you more options to contact candidates when you want to.
What is Jobma?
Integration
How it works.
The Jobma-BambooHR integration lets you set up and view video interviews from your BambooHR dashboard. Using the integration you will be able to link your Jobma and BambooHR accounts together. You will be able to set up video interviews and export the results into your BambooHR dashboard.
Please follow the steps listed in the video below to set up the integration
In case of any questions, contact your Jobma support representative.
What data syncs?
BambooHR Field
Sync Direction
Jobma Field
Job Title
jobma_job_title
Publisher
Jobma
Updated: 06/27/2019
Phone Support:
800-986-5620
Email Support:
Support Hours:
8:30 am - 5:30 pm CST