Lattice Engagement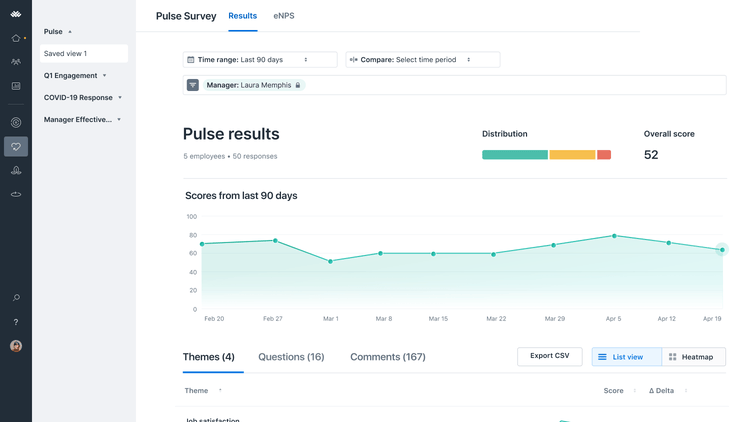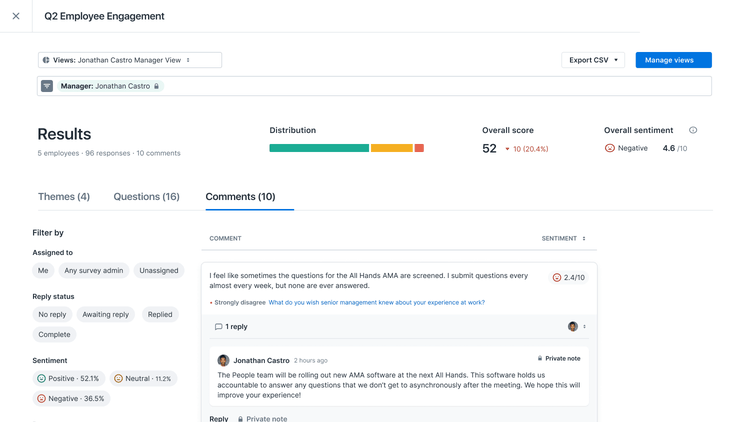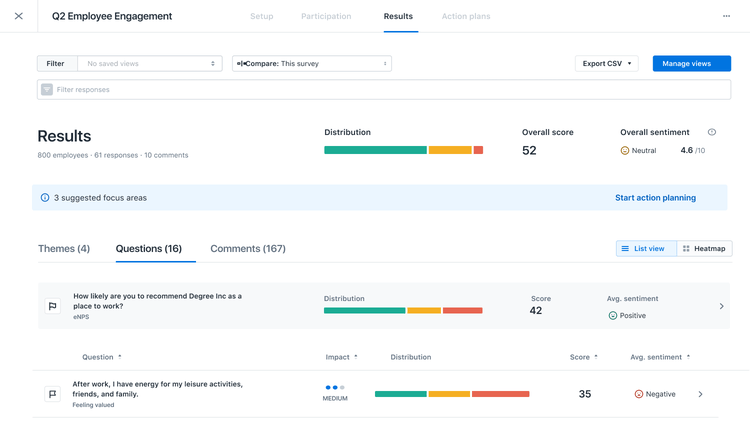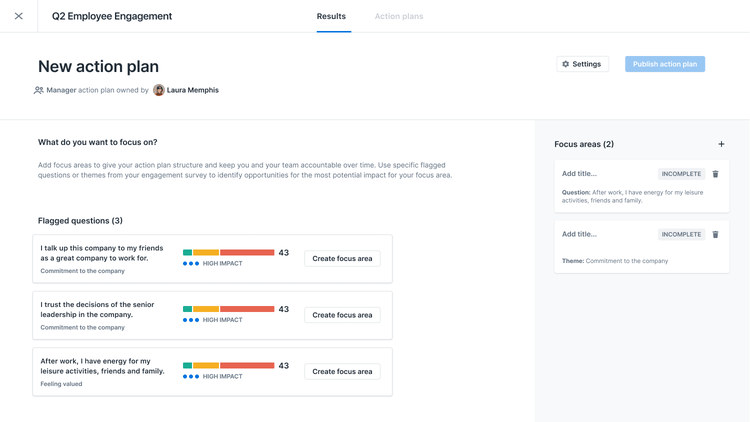 Discount Packaging
5% discount for any BambooHR referred customer!
Disclaimer: New customers only; Not applicable to renewal agreements. Contract minimum is still in effect.
Overview
Lattice helps companies build engaged, high-performing teams. By combining performance management, employee engagement, and employee development in one solution, HR and people teams get powerful insights while improving the employee experience.
Engagement Surveys
Listen to the voice of your employees.Collect continuous engagement feedback from everyone in the organization so you can innovate on company culture.
eNPS
Turn every employee into a promoter.Incorporate eNPS Surveys as a part of your people strategy program to identify what makes your employees advocates.
Pulse
Measure your impact with a continuous, real-time understanding of employee engagement.
Integration
How it works.
When you integrate BambooHR with Lattice, you can use the integration to:
Sync your employees from BambooHR to Lattice
Update reporting structure to mirror your BambooHR org chart
Add or Remove team members automatically as those changes are executed in BambooHR"
What data syncs?
BambooHR Field
Sync Direction
Lattice Field
Publisher
Lattice
Updated: 07/10/2017
Phone Support:
N/A
Email Support:
Support Hours:
6am-5pm PST
Monday - Friday