Leapsome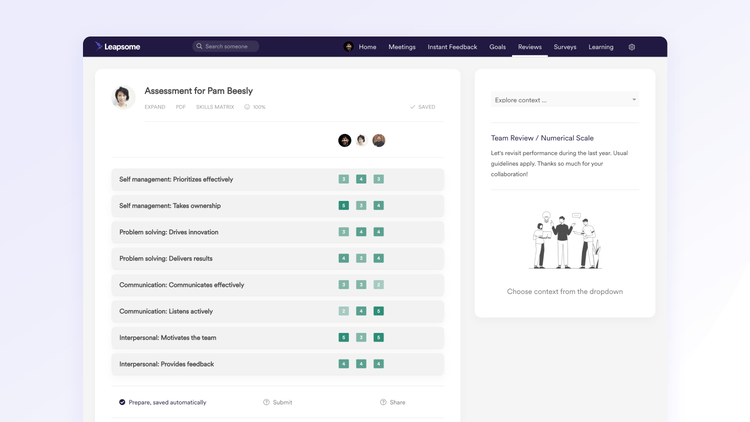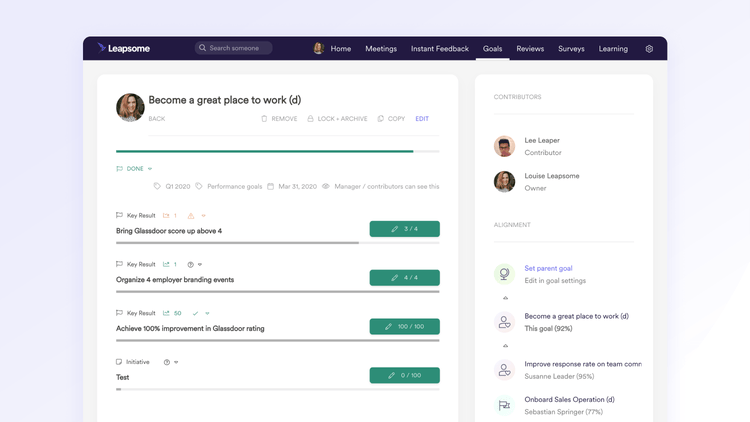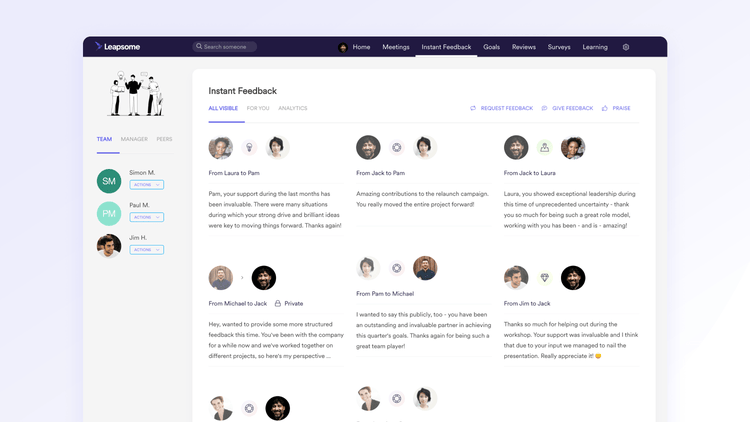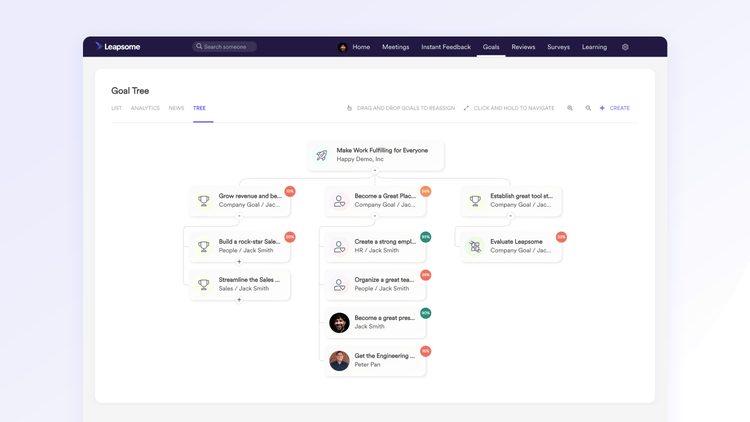 Discount Packaging
We offer a special partner price for all BambooHR customers. Discounts are given out after review by the sales team and are made on an individual basis, based on the needs.
Overview
Leapsome is the leading platform for performance management, employee engagement and learning. CEOs & HR teams in forward-thinking companies such as Spotify, Picnic, and Babbel use Leapsome to create a continuous cycle of performance management and personalized learning that powers employee engagement and the success of their business.
360 & Performance Reviews
Run growth-oriented performance and 360° reviews that are easy to set up, easy to complete, and beneficial for all. Include goals or competencies to create a holistic experience and provide a roadmap for career development.
Goals and OKRs
Collaborate on goals at the individual, team or company level to create alignment, accountability, and transparency across the organization. Connect your goals to generate a goal tree that highlights ownership and dependencies on the path to success.
1:1s and Team Meetings
Hold effective 1:1 or team meetings. Collaborate on a shared agenda and access goals and feedback for additional context. Integrates with any calendar.
Real-time feedback
Promote a culture of rapid development and learning by giving instant feedback and sharing praise with anyone in the organization, even via Slack or MS Teams.
Integration
How it Works
Sync your users from BambooHR into Leapsome. All user details will automatically be synced on a daily basis, and employees will automatically be onboarded and offboarded.
What Data Syncs?
BambooHR Field
Sync Direction
Partner Field
Field Logic or Notes
Turned on By Default or Configurable?
Employee #
Employee #
This is the identifying field for the integration. The two systems Employee #/ID must match.
Default
Status
Status
Required for automatic on / offboarding
Default
First Name
First Name
Default
Last Name
Last Name
Default
Job Title
Job Title
Default
Hire Date
Hire Date
Required for onboarding surveys / segmentation by tenure
Default
Termination Date
Termination Date
Required for onboarding surveys / segmentation by tenure
Default
Location
Location
Required for segmentation
Default
Gender
Gender
Required for segmentation
Default
Date of Birth
Date of Birth
Required for segmentation
Default
Department
Department
Default
Supervisor ID
Supervisor ID
Default