Merge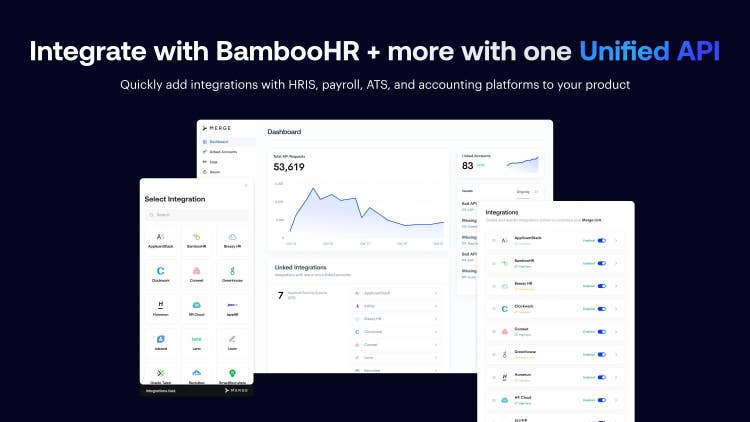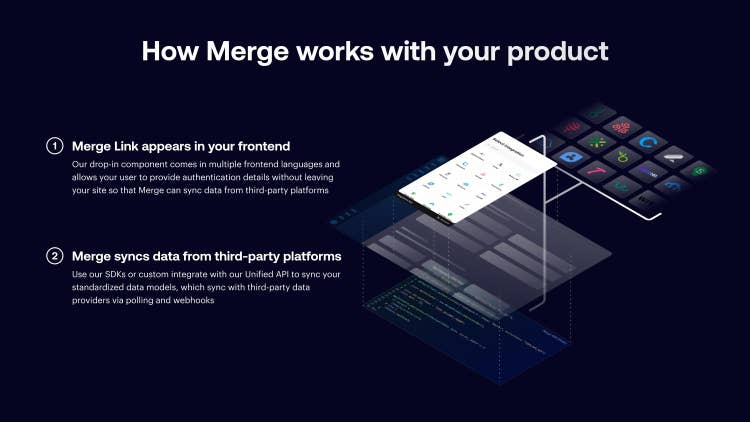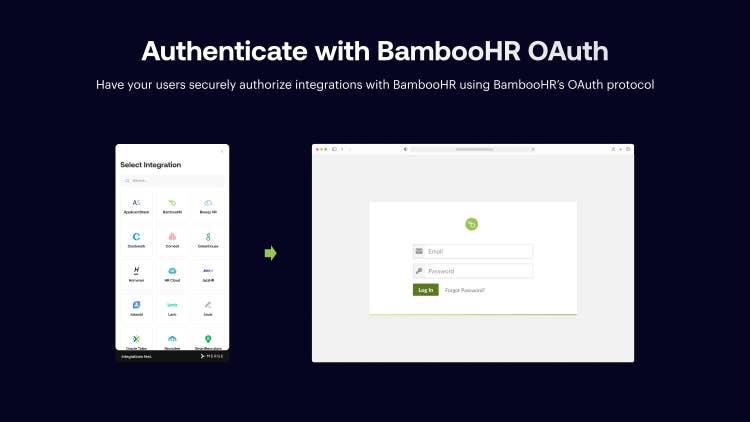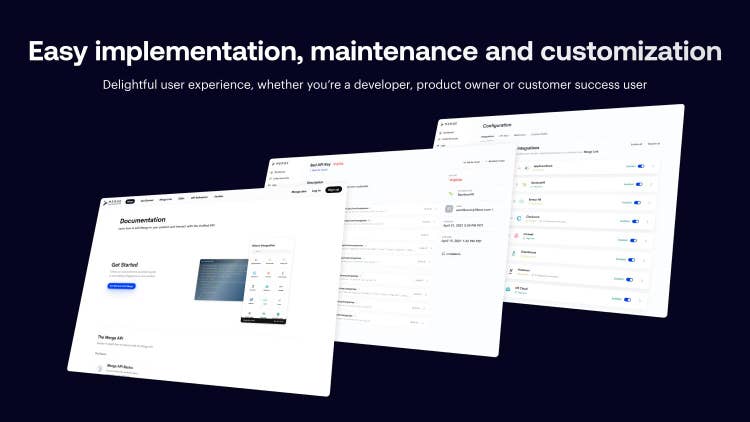 Overview
Merge
Merge is an integrations platform for product development. Developers integrate once with our API to offer a full category of integrations to their customers. We handle the full integrations lifecycle – from an easy initial build, to hand-held end-user onboarding, to fully managed maintenance of all of those integrations.
Integrations management
Building integrations is often just the beginning, and maintenance can often be more time-consuming. With our detailed logs and issues detection, we help surface whenever end-user error occurs – helping your customer success team manage integrations more easily.
Merge Link
Let us handle the authentication for 25+ people platforms! Quickly embed our complementary front-end component in only 20-30 minutes.
Integration
How it works.
Authorization is enabled with our drop-in component, Merge Link. Our customers embed Merge Link into their product. When the customer of a Merge customer wants to enable the connection between their HR system and our customer's product, they will be taken to Merge Link, where they will follow the steps we outline to authorize sending and receiving data from the HR system. This is what ultimately allows our customers to send and receive data on behalf of their users.
What data syncs?
BambooHR Field
Sync Direction
Merge Field
Date of Birth
date_of_birth
First Name, Last Name
display_full_name
Employee Number
employee_number
Marital status
marital_status
Mobile Phone
mobile_phone_number
Home Email
personal_email
Termination Date
termination_date
Publisher
Merge
Updated: 11/01/2021
Phone Support:
Coming Soon...
Email Support:
Support Hours:
10 am - 7 pm ET Monday - Friday