OneLogin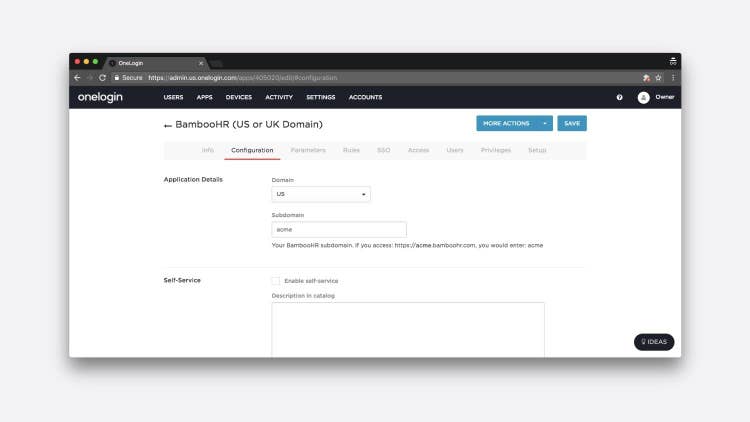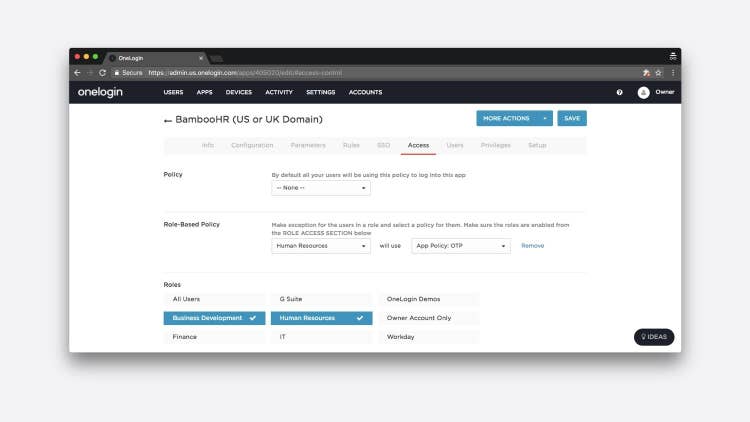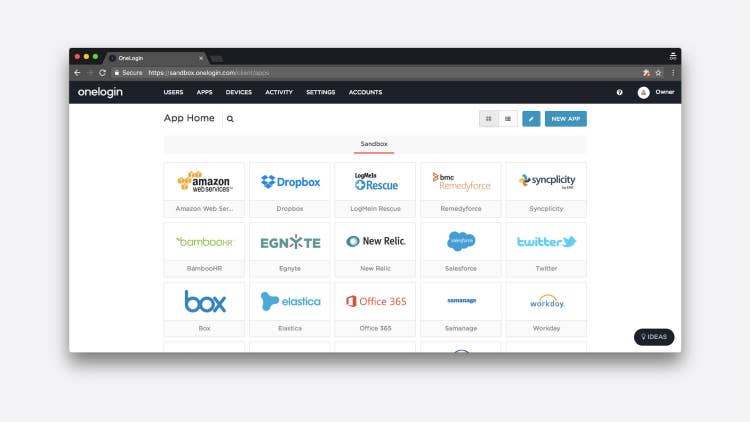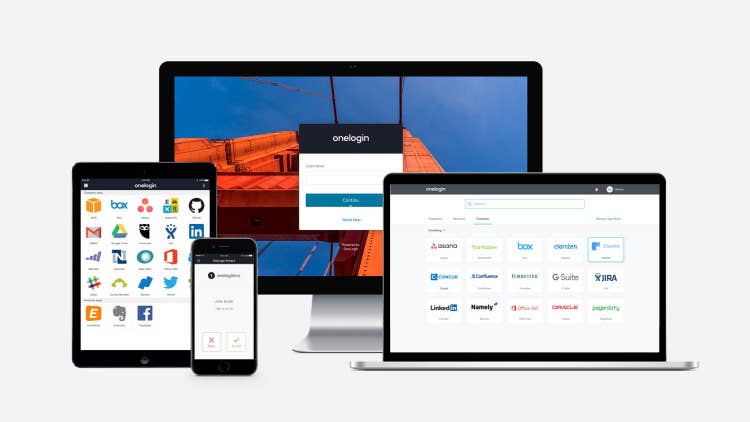 Discount Packaging
Exclusive Offer for BambooHR Clients:
Free One Month Trial!
Overview
OneLogin gives users the ability to launch all their web apps from OneLogin's single sign-on (SSO) portal or from the company's intranet.
Multi-Factor Authentication
Add an extra layer of protection with OneLogin's free smart phone app or a pre-integrated third-party solution from RSA, SafeNet, Duo Security, Symantec or VASCO.
Active Directory and LDAP Integration
OneLogin's zero-config directory connectors can be installed in minutes with no server restarts or firewall changes.
Automated Onboarding and Offboarding
Drive onboarding and offboarding from BambooHR. OneLogin automatically synchronizes user information from BambooHR to manage employee accounts and provision access to applications.
Reporting and Analytics
See valuable data about application security and usage
Integration
How it works.
OneLogin uses SAML 2.0 to sign users into BambooHR, eliminating user-managed passwords and the risk of phishing. OneLogin also extends to BambooHR's mobile app, so users will be able to login to the app using SSO through OneLogin.
With our enhanced integration, OneLogin also enables BambooHR to be the system of record for users across your application environment. OneLogin continuously checks for employee status updates in BambooHR. Status updates like newly-hired employees or roles changes then trigger IT tasks such as configuring accounts or updating access permissions, improving onboarding, offboarding, and data security.
Please note that HR-Driven identity with BambooHR is not included in free plan
What data syncs?
If you would like to enable provisioning features, you can add extra attributes to a user's profile. You will check the list of attributes (or add attributes) through OneLogin. Commonly used fields/attributes can be found by clicking here.
Publisher
OneLogin
Updated: 02/07/2014
Phone Support:
+1 (877) 979-0411 (US)
+44 (800) 808-5424 (UK)
Email Support:
Support Hours:
6:00AM - 6:00PM, PT (online support only)
Monday - Friday
Enterprise, Unlimited & VIP receive 24/7 support