OrgChart Now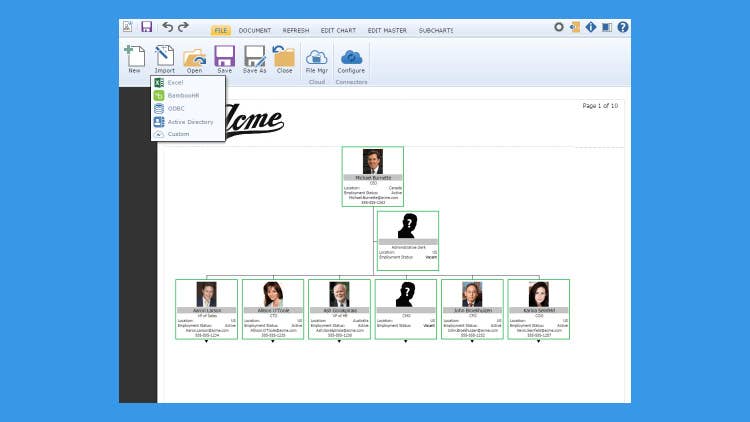 Overview
Cloud Based Organizational Charting and Workforce Planning Software. OrgChart Now makes creating, maintaining and sharing org charts and workforce plans simple and efficient.
Language Options Available:
Integration
How it works.
After you configure OrgChart Now to connect to your BambooHR account, you can use the Import Wizard to create org charts. In less then 3 minutes, you'll have professional quality org charts that you can publish to PDF or PowerPoint. In addition, you can save copies of your org charts and then use drag and drop tools to edit.
What data syncs?
BambooHR Field
Sync Direction
OrgChart Now Field
Employee Number
Employee Number
Supervisor ID
Supervisor ID
Work Phone + Extension
Work Phone + Extension
Mobile Phone
Mobile Phone
Marital Status
Marital Status
Pay Group Id
Pay Group Id
*Please note: OrgChart Now can be set up to import Custom Fields.
Publisher
OfficeWork Software
Updated: 02/07/2013
Phone Support:
(415) 462-1313
Email Support:
Support Hours:
8:00AM - 5:00PM PM
Monday - Friday