Orginio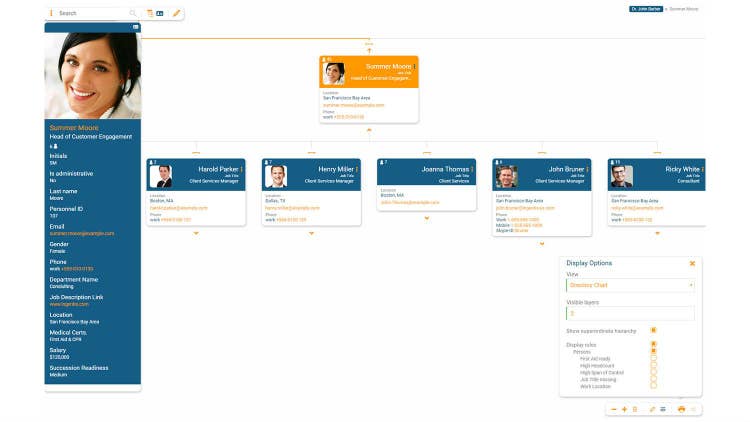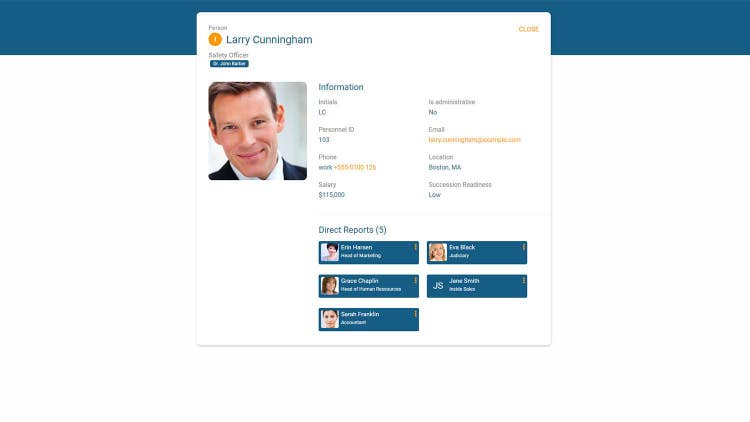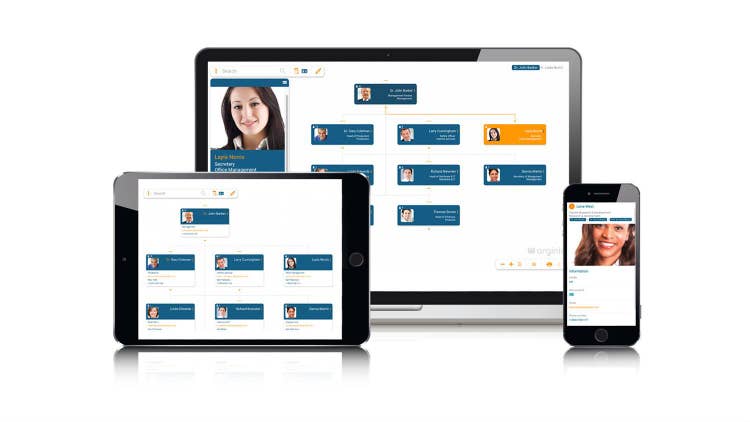 Overview
Orginio lets you perform workforce modeling and reorganizations based on your data from BambooHR. Create multiple what-if scenarios to better plan for the future of your company. Structural changes can easily be performed via drag-and-drop.
Start out by visualizing your current company structure with just a few clicks. Simply synchronize your data from BambooHR with orginio or upload a CSV file and your organizational chart will automatically be created.
The design is customizable and can, for instance, be adapted to your corporate design guidelines. Key metrics can be displayed within the organizational structure and provide a basis for efficient HR controlling. Define individual display rules to highlight particularly important information and quickly identify potential issues throughout the workforce.
Thanks to the integration with BambooHR the visualization is always up to date and can be shared with colleagues via the online viewing mode. Be it at home, on the bus, or at the airport – with orginio you always have your employee directory at hand on your smartphone or tablet.
Reorganizations and workforce modeling
Orginio enables the creation of web-based what-if scenarios and workforce modeling without the need to modify the data in BambooHR. Structural changes can easily be performed via drag-and-drop in a simple and user-friendly manner. Create and remove departments, individual employees, or vacancies or add more specific information. Affected KPIs are updated automatically in the process. Your main organizational chart will not be changed by your modeling activities.
Visualization of analytics
No matter whether depth of structure, headcount, level, number of positions, or span of control: orginio provides you with valuable key figures. Identify new hires, top performers, or flag potential flight risks. Turn your organizational chart into an effective strategic tool by visualizing critical KPIs along your organizational structure.
Access control
The access control functionality in orginio makes sure that employees only see information which they are supposed to see. It also allows you to determine permissions to edit data types, such as org units, for individual users or user groups. Additionally, you can manage the access to modeling charts as well as the authorization to make changes to the organizational structure or any modeling chart for users or user groups.
Explore, share and print your structure
You would like to find more information about a colleague, a position, or a specific team? Just enter your search term in orginio and the search hits will be displayed immediately. Click on the appropriate search result to automatically navigate to the box in the structure.
Share your org chart
Employees can retrieve the org chart via the internet using the interactive viewing mode. The current structure can be accessed via a shared link or iframe embedded code for the intranet so that it can be used as an internal corporate directory.
Print information
Easily print your desired org chart view to PDF or image for presentations or emails. You can also individually design the header and/or footer of your printed org chart.
Create corporate org charts
We include a standard framework and smart designs for the visualization of beautiful org charts. Or simply create your own individual color scheme and insert your company logo.
Integration
How it works.
After having registered for orginio application, your individual orginio account is created. Once you have connected the BambooHR profile to orginio, the application creates automated org charts from your BambooHR data. Besides displaying employee structures, orginio can also be used to simulate reorganizations or to display critical KPI metrics.
What data syncs?
BambooHR Field
Sync Direction
Orginio Field
Field Logic or Notes
Best Email
Email
BambooHR will default the employee's work email if it is set, otherwise the integration will use home email
Display Name
Display Name
Employee Number
Identifier
ID
Source ID
Internal orginio id for update requests
Mobile Phone
Mobile Phone
Photo URL
Picture attachment
Supervisor Employee ID
Parent
Work Phone + Extension
Work Phone
Publisher
Orginio
Updated: 03/01/2021
Phone Support:
(800) 518-1942
Email Support:
Support Hours:
8AM - 5PM PT
Monday - Friday