PerformYard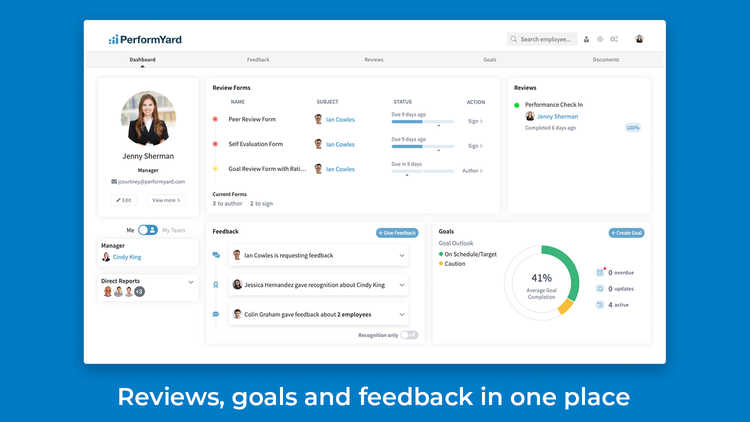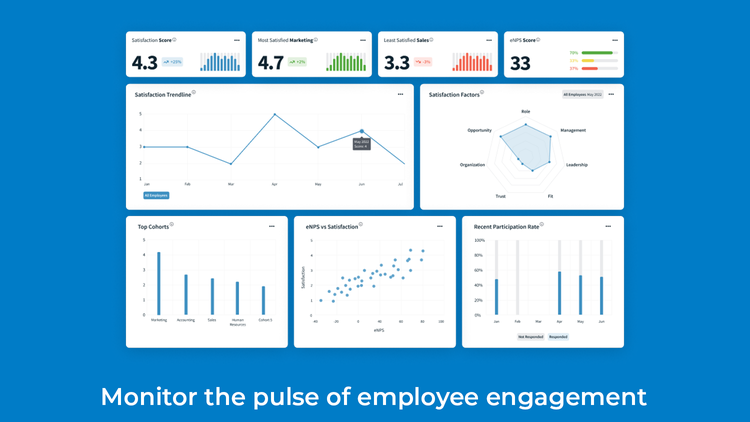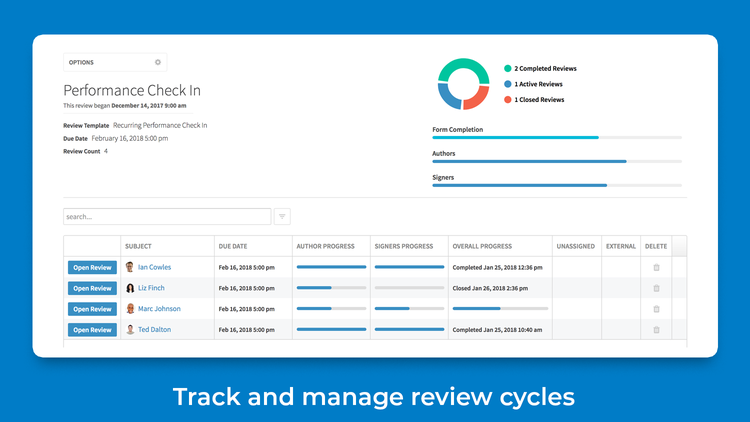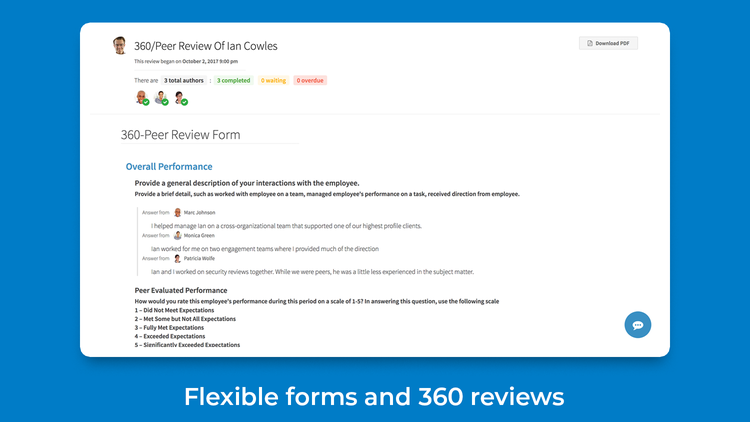 Discount Packaging
Get 10% off your full contract amount
Overview
PerformYard is your complete employee performance toolkit. Build your vision of performance management with an easy-to-use system your people will love. Get streamlined performance reviews, check-ins, goal management, continuous feedback, and engagement surveys all in one place. With PerformYard your organization can continuously improve and develop a high-performance culture.
PerformYard's performance management workflows, engagement tools, and data dashboards help you take the tactical actions necessary to get the best version of your people. The platform creates a natural feedback loop. Scientifically validated engagement surveys inform your strategy and the most flexible performance management platform on the market evolves as your strategy does. A highly engaged and productive workforce is a journey and PerformYard is here to guide you.
Performance
PerformYard's performance management toolkit makes it easy to streamline the entire process, bringing review cycles, goals, feedback, and performance data analysis into one platform.
Engagement
PerformYard Engagement allows you to fine-tune your organization with anonymous engagement surveys and visual data to build a strong culture of energized, productive employees.
Flexibility
PerformYard helps you build a unique performance feedback loop for your specific company culture with a rich feature set that can accommodate the needs of every kind of organization.
Simplicity
PerformYard makes life easy for HR, managers, and employees with a centralized platform for performance and feedback. Notifications and automation capture all your performance data in one platform with detailed reporting.
Integration
How it works.
When you integrate PerformYard with BambooHR:
Your employees can sign into PerformYard using their BambooHR credentials
Changes to your org chart in BambooHR can be reflected in PerformYard
New or terminated employees in BambooHR can be added or removed from PerformYard
Changes to employee data in BambooHR will be reflected in PerformYard
What data syncs?
BambooHR Field
Sync Direction
PerformYard Field
Work Phone + Extension
Phone Number
Publisher
PerformYard
Updated: 08/17/2023
Phone Support:
(888) 745-0761
Email Support:
Support Hours:
8:00 AM - 6:00 PM EST
Monday - Friday