PerformYard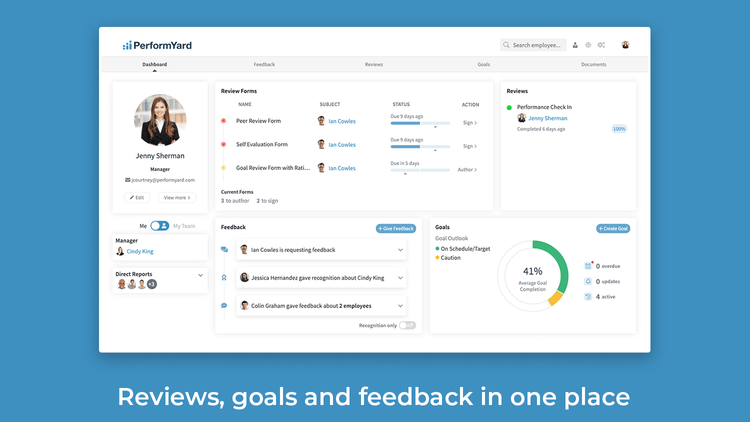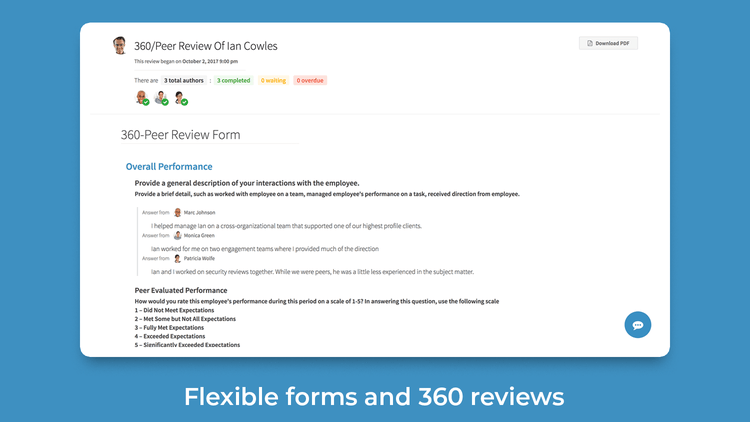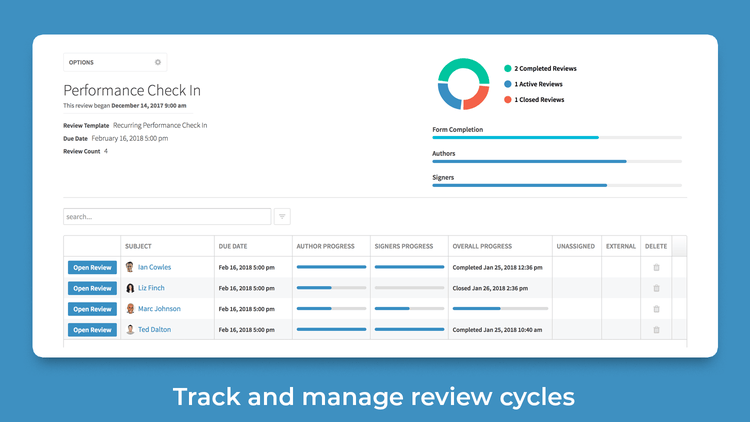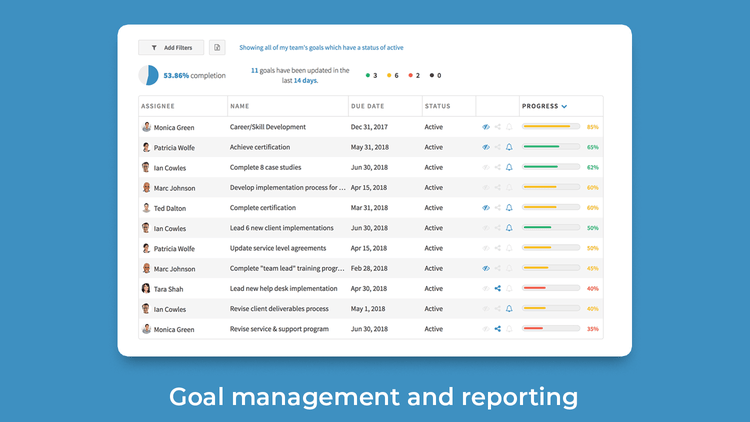 Discount Packaging
Get 10% off your full contract amount
Overview
PerformYard is the #1 performance management solution for midsize organizations. We offer flexible features for HR and a simple employee experience. That means you can automate your existing process or the one you're dreaming of, without compromise. Your managers and employees will thank you.
Performance Reviews
Make things easy for managers and employees with efficient and timely reviews. PerformYard facilitates any review process, across any frequency and with a multitude of customizable inputs.
Goal Management
Goals and objectives should be dynamic and update as business priorities change. In PerformYard, you will gain insight into goal progress, breaking them down into manageable parts that can be achieved and communicated to the rest of the organization.
Continuous Feedback
Effective performance management is much more than a completed review document; it's a continuous dialogue designed to help employees succeed. PerformYard facilitates ongoing feedback to recognize achievement, document individual performance and keep track of important notes.
Flexibility
Every organization is unique, that is why we built one of the most flexible solutions in the industry. We embrace your requirements, so you can easily run your entire performance management vision in one place. Reviews, goals & feedback.
Integration
How it works.
When you integrate PerformYard with BambooHR:
Your employees can sign into PerformYard using their BambooHR credentials
Changes to your org chart in BambooHR can be reflected in PerformYard
New or terminated employees in BambooHR can be added or removed from PerformYard
Changes to employee data in BambooHR will be reflected in PerformYard
What data syncs?
BambooHR Field
Sync Direction
PerformYard Field
Work Phone + Extension
Phone Number
Publisher
PerformYard
Updated: 12/31/2018
Phone Support:
(888) 745-0761
Email Support:
Support Hours:
8:00 AM - 6:00 PM EST
Monday - Friday