Pingboard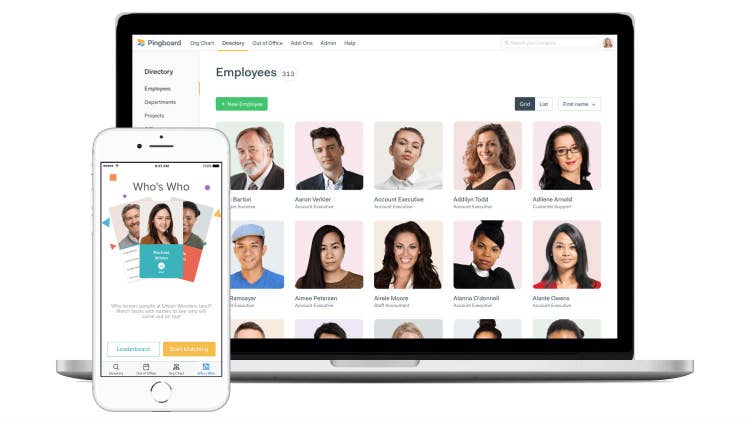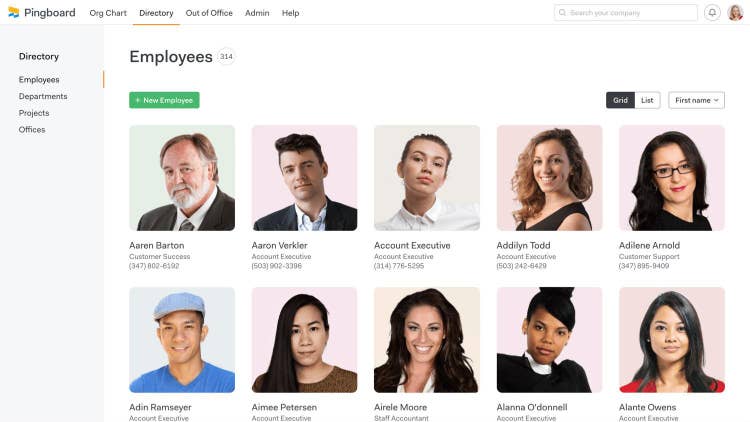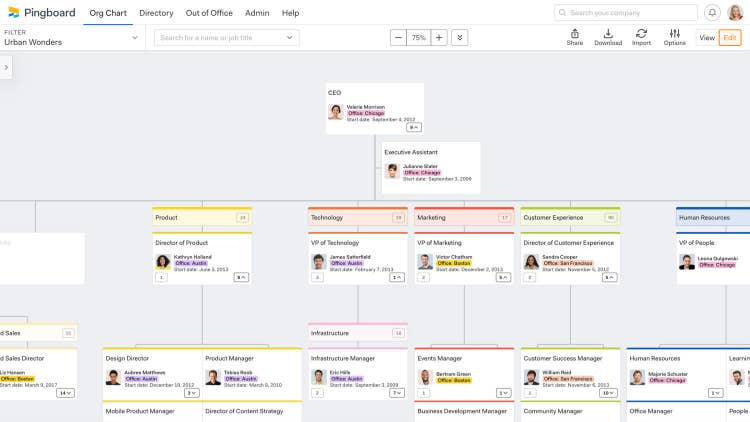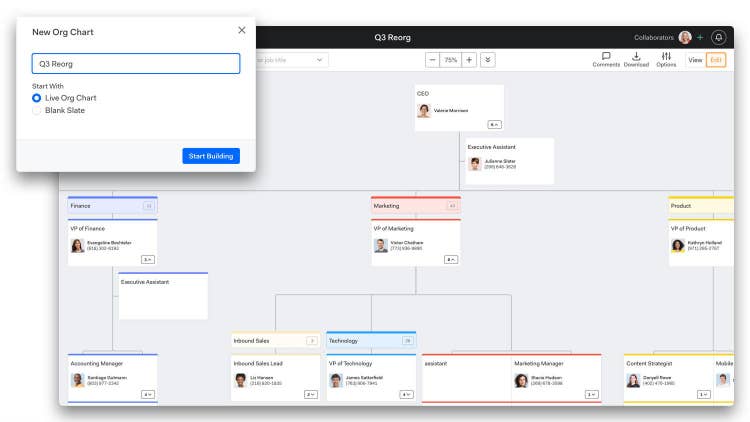 Overview
Pingboard replaces the out-of-date org chart with a real-time, collaborative, and beautiful tool that makes it easy to keep your team in the loop and plan for what's next.
Empower Connections
Encourage your employees to get to know each other on both a professional and personal level with a dynamic org chart, interactive directory, fun employee profiles, peer recognition, and other features that keep your people connected.
Onboard New Employees
Help your employees start their journey with your company on the right foot using automated onboarding solutions including checklists, new-hire surveys, and an interactive "who's who" game.
Improve the Manager-Employee Relationship
Empower managers to better engage with direct reports with automated one-on-one meeting management solutions for productive, outcome-driven meetings.
Diagnose Disengagement
View insightful analytics to identify gaps in the employee experience, review survey results, and see how your people interact with Pingboard's features for connection, recognition, and other parts of the employee experience.
Integration
How it works.
Create and maintain a live org chart by connecting Pingboard to your BambooHR account and syncing your employee data through our direct integration. With BambooHR as your source of truth, your org chart and directory will always stay up-to-date as your company grows.
What data syncs?
BambooHR Field
Sync Direction
Pingboard Field
Location
Primary Location
Supervisor EID
Reports To
Original Hire Date
Start Date
Mobile Phone
Mobile Phone
BambooHR Employee ID
Data Source Key
Publisher
Pingboard
Updated: 07/03/2019
Phone Support:
Phone support is not offered
Email Support:
Support Hours:
Mon–Fri from 8am–6pm, CST