Pingboard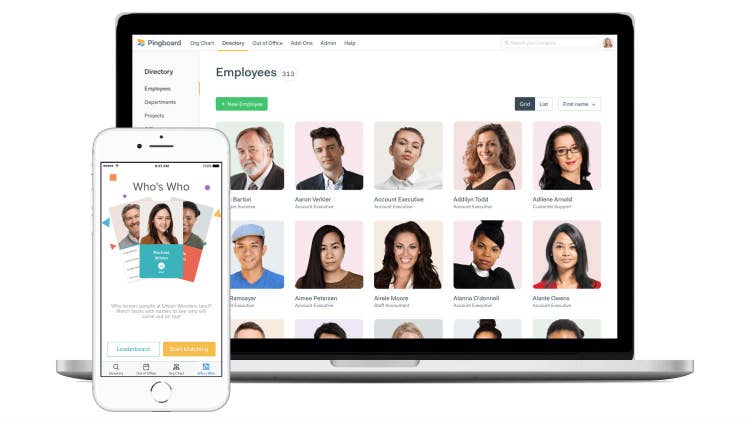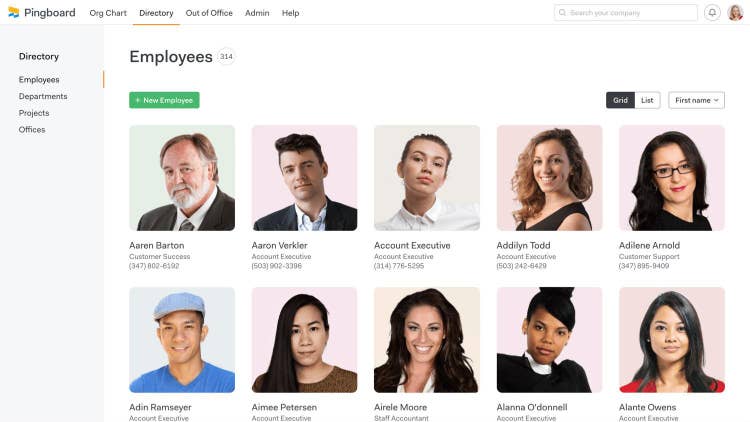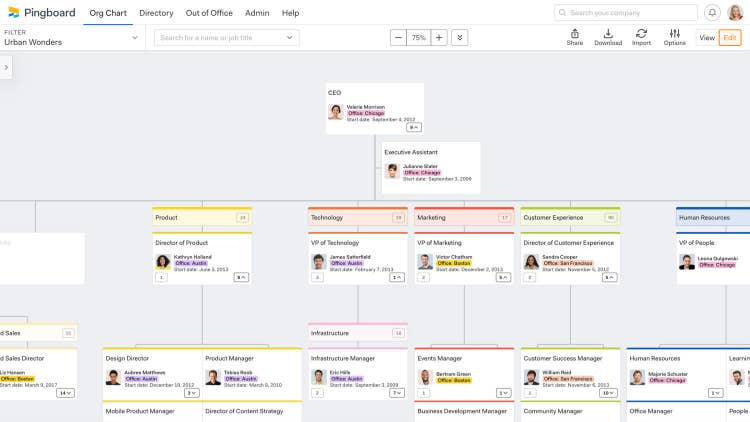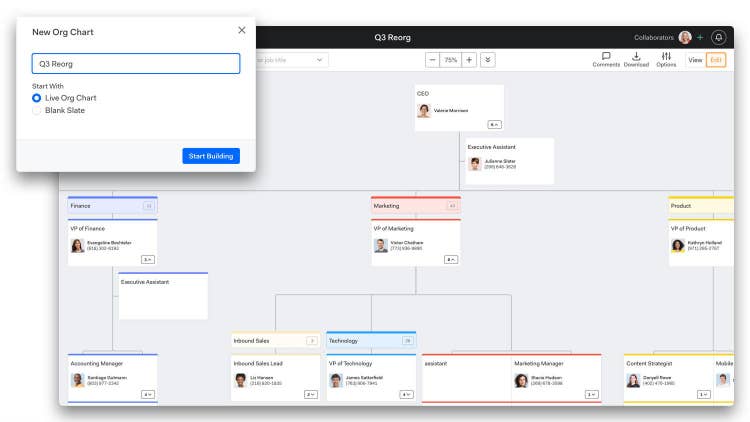 Overview
Pingboard replaces the out-of-date org chart with a real-time, collaborative, and beautiful tool that makes it easy to keep your team in the loop and plan for what's next.
Build Your Org Chart
Modernize your org chart, revolutionize your people planning and help your company organize better. Create a beautiful, dynamic org chart, filled with photos of your employees with real-time data synced from BambooHR. The org chart is kept up-to-date for you as people are promoted and your organization grows.
Share It
Export the org chart to include in PowerPoint presentations
Give employees direct access to Pingboard and control what they are able to see
Embed a live org chart into your intranet
Share a secure, revocable link with board members or people outside of your company
Print and pass around
Stay Connected
The employee directory allows your team to learn about each other. You decide what information to include, like bios, contact info, skills, interests, and more. Plus, the org chart and directory are available in our mobile apps!
Plan for the Future
Pingboard offers simple and collaborative workforce planning. Create multiple org charts to plan the future of a department or the entire organization. Start with the current org chart, an existing planning org chart, or a blank slate. Planning org charts can be private, shared, or with specific people.
Integration
How it works.
Create and maintain a live org chart by connecting Pingboard to your BambooHR account and syncing your employee data through our direct integration. With BambooHR as your source of truth, your org chart and directory will always stay up-to-date as your company grows.
What data syncs?
BambooHR Field
Sync Direction
Pingboard Field
Location
Primary Location
Supervisor EID
Reports To
Original Hire Date
Start Date
Mobile Phone
Mobile Phone
BambooHR Employee ID
Data Source Key
Publisher
Pingboard
Updated: 07/03/2019
Phone Support:
Phone support is not offered
Email Support:
Support Hours:
Mon–Fri from 8am–6pm, CST