Primalogik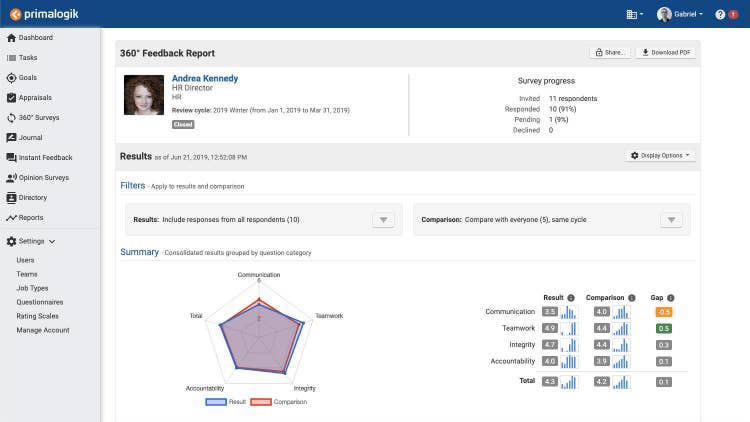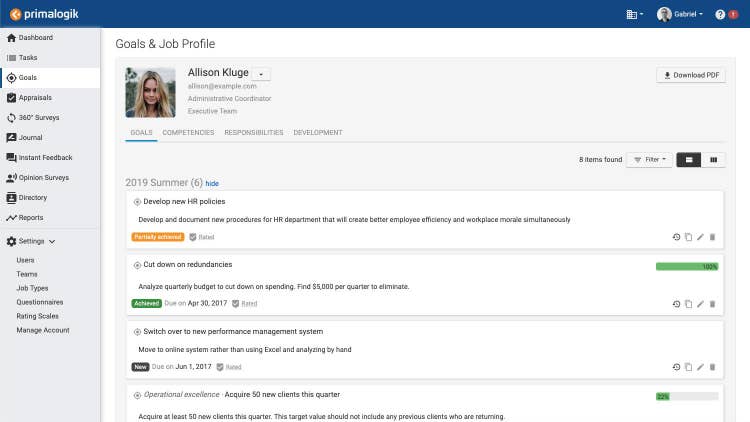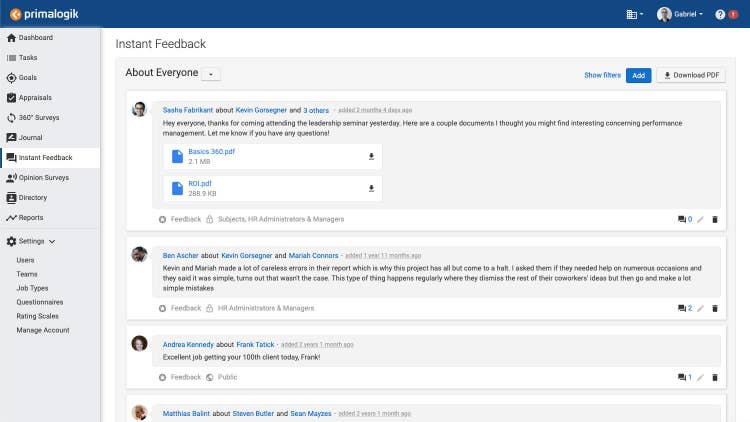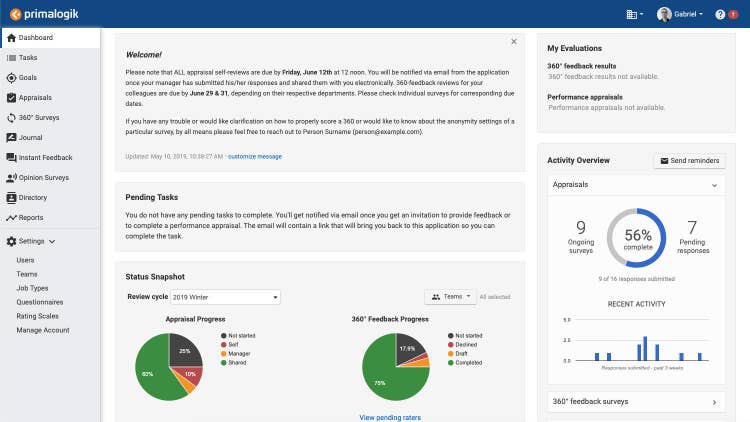 Overview
Primalogik is an affordable and easy-to-use performance management solution. It brings together performance appraisals, goal tracking, 360-degree feedback and engagement surveys into one simple and integrated platform. Capture feedback from colleagues, managers and subordinates to get a broader view of every employee's skills, competencies and behaviours.
Integration
How it works.
Primalogik can integrate with BambooHR to enable Single Sign-On (SSO) as well as synchronization of user accounts from BambooHR to Primalogik. Once the integration is enabled, BambooHR acts as the "employee hub" and system of record for employee data. Employee records are created and edited in BambooHR and the data automatically flows to Primalogik 360 so you don't have to maintain two different sets of records.
What data syncs?
BambooHR Field
Sync Direction
Primalogik Field
Field Logic or Notes
Work Email
Email Address
This is the identifying field for the integration.
Work Phone + Ext
Work Phone
Both Fields are combined into the Work Phone field.
Mobile Phone
Mobile Phone
LinkedIn
LinkedIn Profile URL
Street 1 & Street 2
Home Address
Both fields are combined into the Home Address Field
Termination Date
Exit Date
Employee Photo
Profile Picture URL
Primalogik 360 does not store the profile pictures coming from BambooHR. The profile pictures from BambooHR are linked so they can be displayed on Primalogik 360.
Publisher
Primalogik
Updated: 06/22/2017
Phone Support:
+1 844-360-1918
+1 514-360-1918
Email Support:
Support Hours:
9:00 AM - 5:00 PM EST
Monday - Friday