stratustime®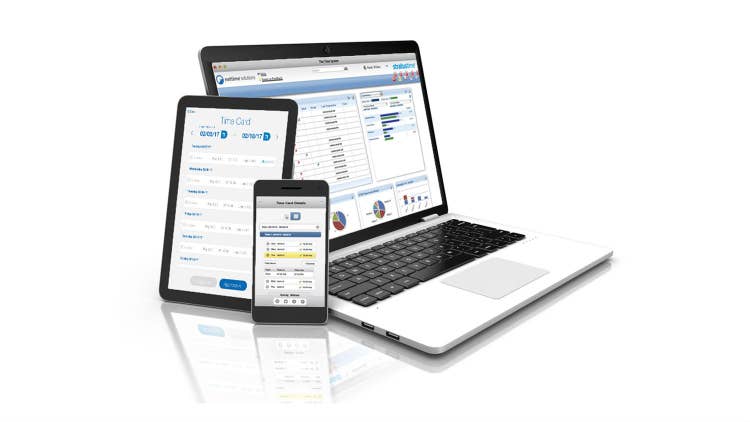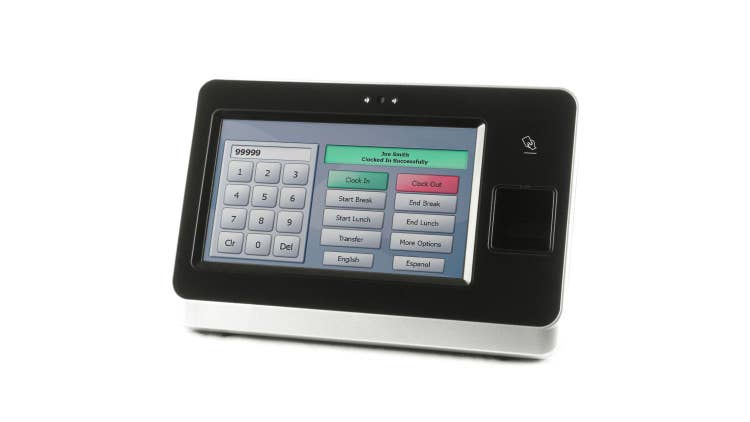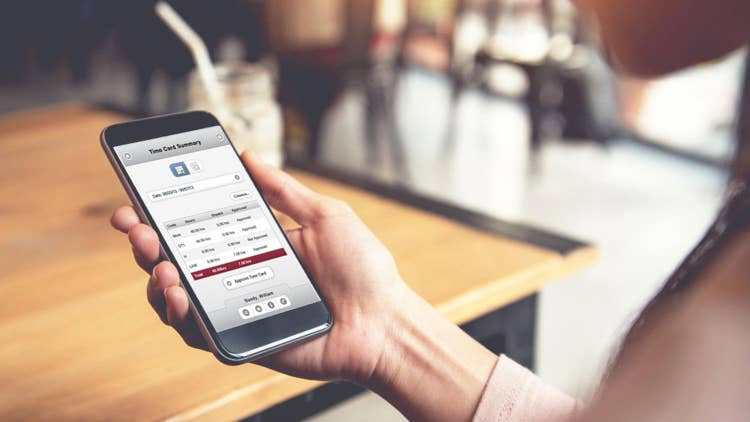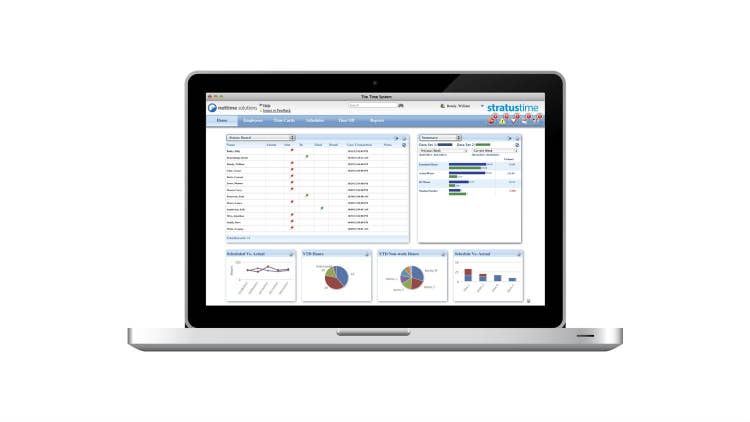 Overview
Our revolutionary cloud-based time & attendance software can be integrated with most payroll systems and can be placed on almost any device. Mobile phones. The PC in your backroom. And because it lives in the cloud, stratustime® is always improving. With stratustime® web services, we offer an open API which allows external systems to connect seamlessly with the stratustime® SaaS engine. This integration allows automatic synchronization of employee data and export of timesheet data for payroll.
Reliable time & attendance solution
We're constantly monitoring. Our network operations center is going 24/7. We monitor everything we can about the software itself. Every second of the day, we have teams of programmers on standby to answer questions and issue critical warnings that will alert our team of programmers, database professionals, and network engineers
Access: plays nice
Can be accessed through dozens of devices so that employees can clock-in or out via mobile devices, a PC or web kiosk, or by calling in.
Bringing you the right features
There are many benefits that come with choosing a modern, automated time & attendance system. Ideally, your time & attendance system will:
Allow employees to punch-in and –out, track breaks, log PTO, check schedules, make schedule requests, and more—from whatever device or devices make the most sense for your business.
Provide alerts and notifications so management knows shifts are being covered and alerts them when employees are late or absent.
Give management an easy and efficient way to set schedules.
Generate accurate, reliable reports that can help your company in its effort to stay compliant. with wage & hour laws and regulations.
Provide labor reporting that can help you analyze and lower your labor costs.
Keeping pace with state-by-state regulatory changes
We have a team of over 60 compliance professionals in our risk management department. Together, they monitor legal and regulatory changes at the federal, state and local levels, including significant court cases that might be particularly far-reaching and impactful to regulatory compliance. With a risk management department of this size, stratustime is uniquely positioned to support our customers.
Integration
How it works.
Employee Data
Employee data is automatically synchronized between BambooHR and stratustime® in the background, without requiring user intervention.
Hours Worked Data
Time Sheets are manually exported by the administrator, typically at the end of a pay period.
Available on Product Versions
BambooHR: Advantage, Professional, Grandfathered
stratustime®: 3.3.132 or higher
What data syncs?
Fields not mapped by default, but may be mapped to any field in stratustime:
ACA Status, Address 1, Address 2, Age, Best Email, Birthday, Bonus Amount, Bonus Comment, Bonus Date, Bonus Reason, City, Commission Date, Commission Amount, Commission Comment, Commission Date, Country, Date of Birth, Department, Display Name, Division, EEO, Employee Number, Employment History Status, Employment Status, Ethnicity, Exempt, FLSA Code, Full Name 1-5, Preferred Name, Gender, Hire Date, Home Email, Home Phone, Include In Payroll, Photo Uploaded, Job Title, Last Changed, Location, Marital Status, Middle Name, Mobile Phone, Work Phone and extension, Work Email, National ID, Nationality, Nickname, NIN, Original Hire Date, Paid Per, Pay Change Reason, Pay Frequency, Pay Group, Pay Group ID, Pay Per, Pay Period, Pay Rate, Pay Rate Effective Date, Pay Schedule, Pay Schedule ID, Pay Type, SIN, SSN, Standard Hours Per Week, State, State Code, Supervisor, Supervisor EID, Supervisor ID, Termination Date, Time Tracking Enabled, Zip code, Any custom field
BambooHR Field
Sync Direction
stratustime Fields
Field Logic or Notes
First Name
First Name
Required, but may be remapped to any available field.
Last Name
Last Name
Required, but may be remapped to any available field.
PTO Balances
PTO Balances
Required, but may be remapped to any available field.
ID
Empidentifier
This is the identifying field for the integration. The two systems Employee #/ID must match.
Hours Worked
Number of Hours Worked
Transferred by administrator.
Division ID
Worked Division
Transferred by administrator.
Department ID
Department
Transferred by administrator.
Job Title ID
Job Title Information
Transferred by administrator.
Mapped by export matrix
Shift Differentials (if applicable)
Transferred by administrator.
Pay Rate
Pay Rate (Optional)
Transferred by administrator.
Publisher
stratustime®
Updated: 07/31/2019
Phone Support:
480-296-0374
Email Support:
Support Hours:
9 AM EST - 7 PM EST
Monday - Friday