Tray.io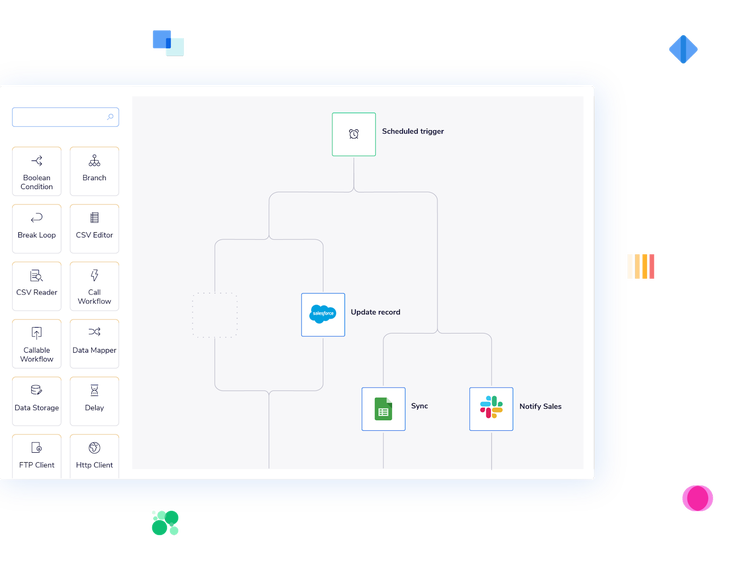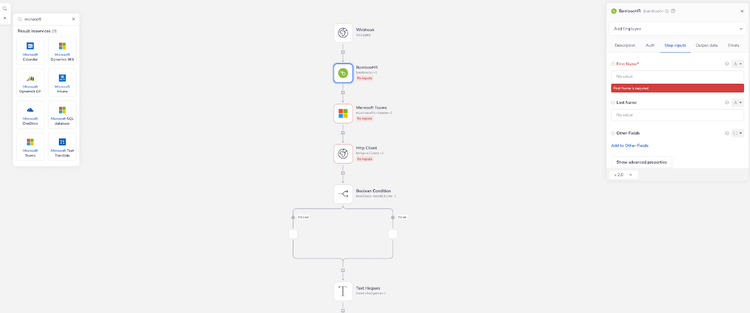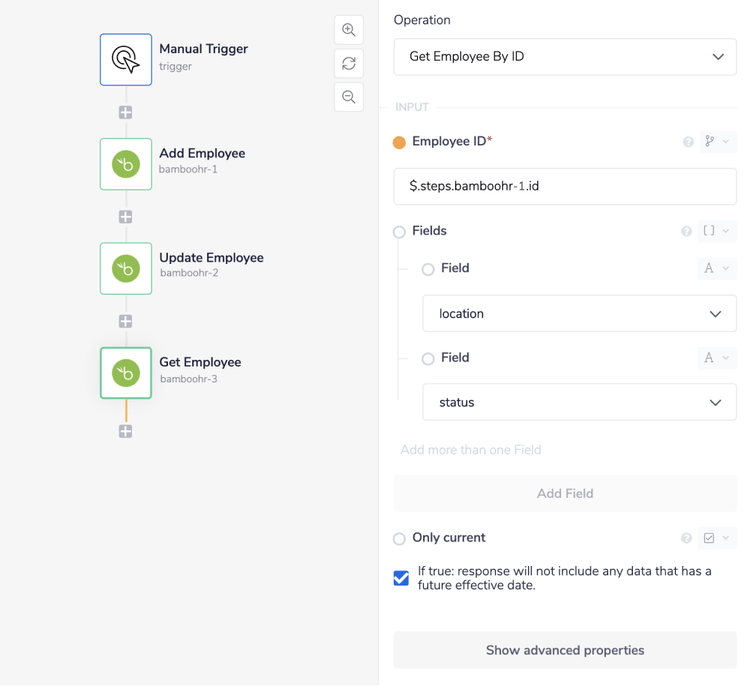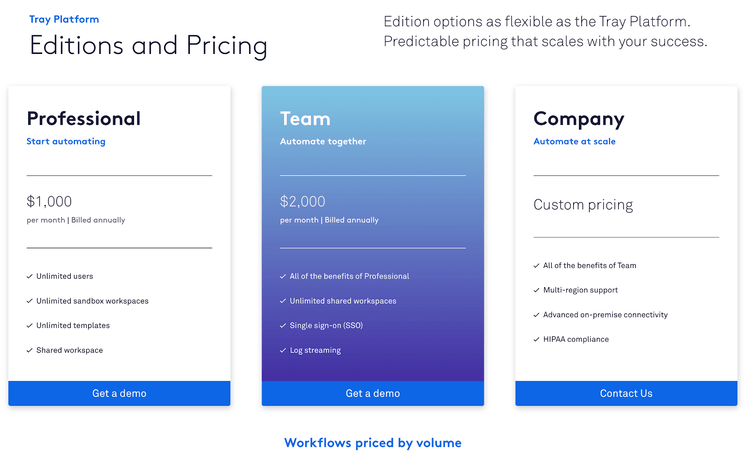 Overview
Automation For Everyone
The Tray.io General Automation Platform democratizes automation and integration so anyone can easily turn their unique business processes into repeatable and scalable workflows that evolve whenever business needs change. Unlike iPaaS solutions, which are expensive, complex, and code-intensive, Tray.io's flexible self-service platform makes it simple to build integrations using any API and connect enterprise applications at scale without incremental costs.
Seamless Connections = Freedom
Process innovation is today's competitive advantage since companies can no longer differentiate on their tech stack alone. The promise of SaaS led to an avalanche of siloed point solutions that require businesses to force their processes into rigid, predetermined schema. The Tray Platform removes these limitations, empowering both non-technical and technical users to create sophisticated workflow automations that streamline data movement and actions across multiple applications. Freed from tedious and repetitive tasks, citizen automators, product leaders, and IT are able to uplevel their skill set with automation to unlock their full potential and do things in a way that's right for their business.
Leveling Up
Teams at leading companies including FICO, New Relic, Segment, and Udemy bring the future of work to life using Tray.io's solutions. Love your work. Automate the rest.™
Integration
What data syncs
BambooHR Field
Sync Direction
Tray.io Field
Field Logic or Notes
Employee #
Employee ID
This is the identifying field for the integration. The two systems Employee #/ID must match.
Publisher
Tray.io
Updated: 06/10/2022
Phone Support:
415-418-3570
Email Support:
Support Hours:
Pacific Time 8-5