Velocity Global Work Platform ™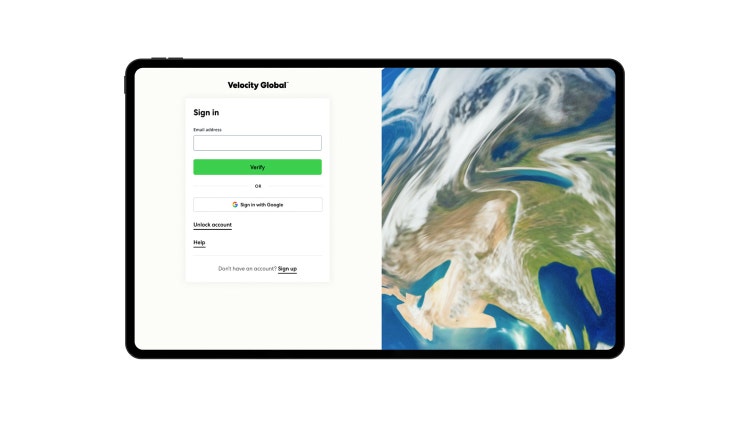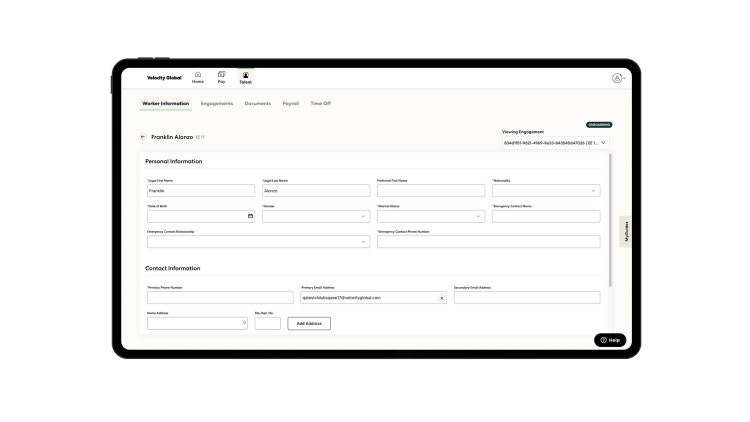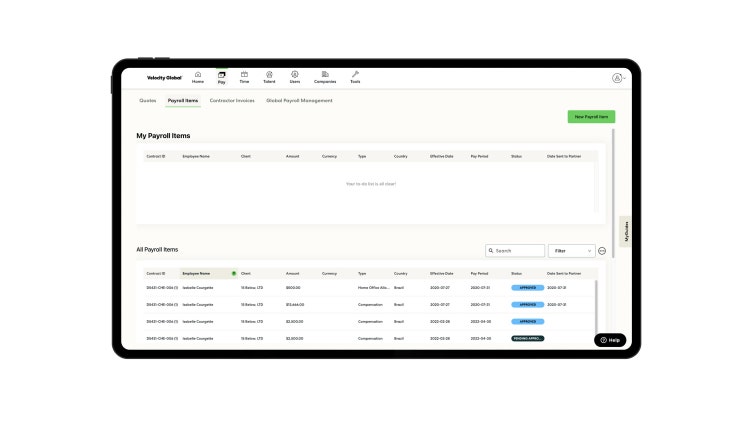 Overview
More than 1,000 brands use the Velocity Global Work Platform™ to compliantly manage onboarding, pay, time off, and more. When you or your talent need help, turn to our local experts for fast, region-specific support—so your teams get the care they need and you have more time to run your business.
Real-Time Integration
Clients no longer need to schedule synchronizations or manually transfer information. Employee data will automatically sync to the Velocity Global Work Platform™ once the employee is assigned to Velocity Global in BambooHR.
Bi-Directional Updates via Webhooks and API
Our bi-directional integration means data seamlessly flows both ways between BambooHR and Velocity Global. Upon employee record creation in BambooHR, the data will sync to the Velocity Global Work Platform™. In addition, any employee updates in the Velocity Global Work Platform™ will sync to BambooHR.
Custom Data Mapping
The integration has out-of-the-box default data mapping from BambooHR into Velocity Global. Clients also have the ability to customize data-field mapping to meet their unique needs.
Integration
How it works
Velocity Global's implementation team helps with integration setup from start to finish. While the client is responsible for BambooHR application configuration, Velocity Global's implementation team is ready to assist. Once the integration is enabled on both sides, Velocity Global's team will help the client run an end-to-end test.
Steps to install include:
1. Client to provide BambooHR application subdomain.
2. Client, with assistance from our implementation team, to authenticate our integration within BambooHR using OpenID connect.
3. Client to create a 'Pay Group' for Velocity Global.
4. Our implementation team will handle all the configuration on Velocity Global's side and will work with the client on end-to-end testing.
What data syncs?
BambooHR Field
Sync Direction
PayFit Field
Field Logic or Notes
Is this turned on by default or is it configurable?
Employee #
Engagement ID
This is the identifying field for the integration. The two systems Employee #/ID must match.
Default
Pay Group
-
We will check whether this value is "Velocity Global" for the integration to run.
Default
First Name
Legal First Name
Default
Last Name
Legal Last Name
Default
Preferred Name
Preferred First Name
Default
Dae of Birth
Date of Birth
Default
Marital Status
Marital Status
Default
Start Date
Engagement Start Date
Default
Employement Status
Employment Status
Defaults to "Onboarding"
Default
Nationality
Nationality
Default
Phone Number
Primary Phone Number
Checks for Work Phone, then Mobile Phone, then Home Phone
Default
Primary Email
Primary Emaily Address
Default
Secondary Email
Secondary Email Address
Default
Curency
Payroll Currency
Default
Annual Compensation
Estimated Annual Salary
Default
Address Line 1
Home Address Line 1
Default
Address Line 2
Home Address Line 2
Default
City
Home Address City
Default
State
Home Address State/Province
Default
Zipcode
Home Address Postal Code
Default
Country
Country of Employment
Default
Publisher
Velocity Global Work Platform ™
Updated: 03/06/2023
Phone Support:
(1) 720-594-2789
Email Support:
Support Hours:
24/7 Global Support