WorkLinks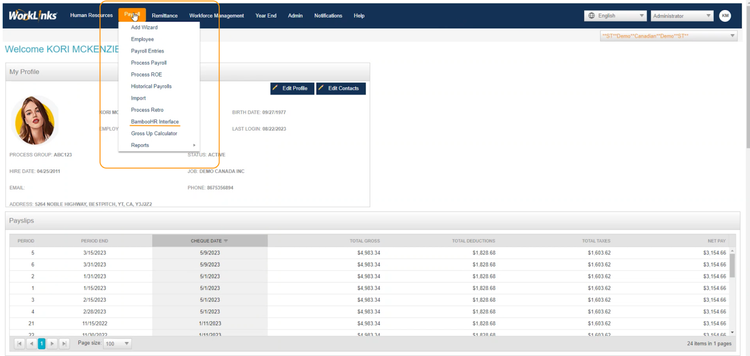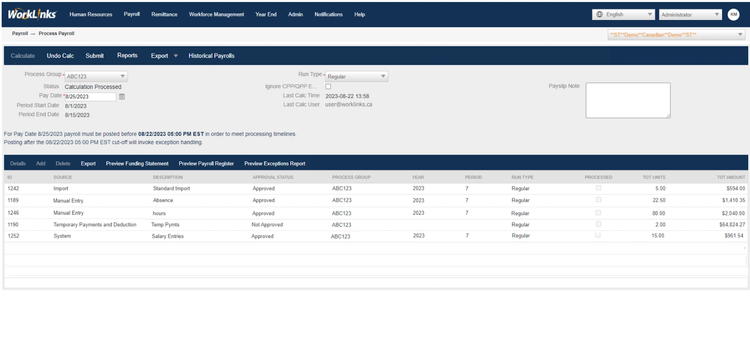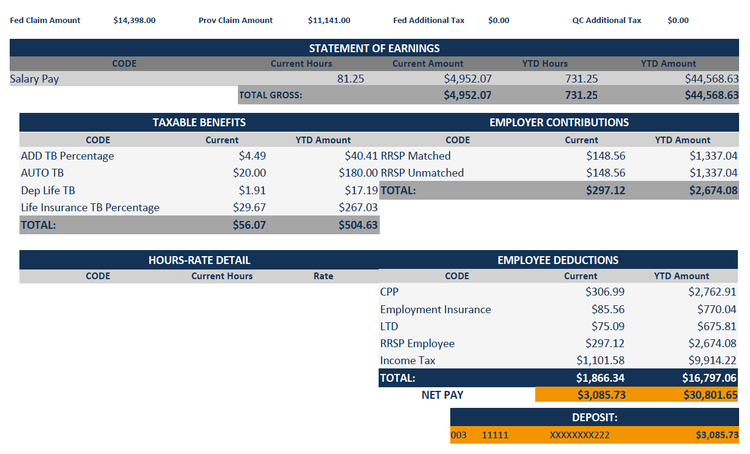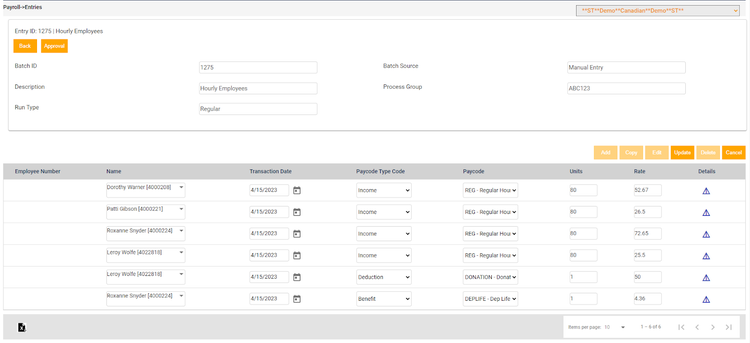 Overview
No matter what your company size or complexity, WorkLinks can handle your payroll! Worklinks produces 100% compliant, accurate and timely payroll for Canadian employees in every province and territory. Tired of doing payroll yourself? Let us do it for you: talk to us about WorkLinks Managed Services. Serving customers and partners since 2008.
Flexible Online or Managed Payroll: Your Choice
WorkLinks is a provider of flexible, intuitive Payroll application for businesses of any size. Whether you prefer to process payroll yourself or let us do it for you, your data is safeguarded in our secure cloud environment, and the sleek modular framework of WorkLinks' architecture allows you to select and pay for only the specific functionality your business needs to enable complete, painless, worry-free payroll.
Customer Service: Best in the Business
Implementation specialists with expertise in Canadian payroll and compliance in every province and territory will have you onboarded in no time. Our Support team members are unrivalled in ensuring prompt, reliable customer service.
Proudly Canadian!
We are a proud home-grown Canadian Payroll company with roots in your community, servicing Canadians and ensuring compliance in every province and territory.
And guess what? WorkLinks is SOC2 Type II certified. All of your data stays safe and secure within Canada!
Direct Deposits for Employees/Contractors & Statutory Payments
With WorkLinks, you never have to worry about manual cheques or transferring funds on pay day: payments are securely sent electronically to your employees' and contractors' accounts.
WorkLinks automatically and accurately calculates and pays all your statutory deductions and third party remittances, including Federal/provincial obligations, Garnishments,
Third party payments (e.g. benefits premiums, union dues, RRSP contributions).
Never be late on a payment and face penalties or interest charges again!
Integration
How it works.
BambooHR is the system of record for employee biographical information. Key employee HR data fields required for processing payroll are pulled into WorkLinks simply by clicking a "Sync" button in the WorkLinks application. Relevant HR data for newly hired employees is then updated in WorkLinks, where the Payroll Admin finalizes the onboarding by completing the required payroll fields in WorkLinks. (Any changes to existing employees' HR data that has been updated in BambooHR will also be synchronized between BambooHR and WorkLinks.)
After payroll is processed, WorkLinks will push employee payslips (and for year end, T4s etc.) back to BambooHR for viewing, downloading or printing by your employees!
Steps To Install
This integration is installed/configured by Worklinks upon customer's request..
What data syncs?
BambooHR Field
Sync Direction
WorkLinks Field
Field Logic or Notes
Is this turned on by default or is it configurable?
Employee #
Employee Number
This is the identifying field for the integration. The two systems Employee #/ID must match.
Default
First Name
First Name
Default
Last Name
Last Name
Default
Middle Name
Middle Name
Default
Preferred Name
Known As Name
Default
Birth Date
Birth Date
Default
Age
Age
Not synced but calculated in WL
Default
Marital Status
Marital Status
Default
Citizenship
Citizenship
Default
Work Phone
Business Phone Number
Default
Work Phone Extension
Business Phone Extension
Default
Mobile Phone
Mobile Phone Number
Default
Home Phone
Home Phone Number
Default
Address Line 1
Address Line 1
Default
Address Line 2
Address Line 2
Default
Province
Province
Default
Zip Code
:sync-direction-right
Postcode
Default
Home Email
:sync-direction-right
Personal Email
Default
Work Email
:sync-direction-right
Business Email
Default
Hire Date
:sync-direction-right
Hire Date
Default
Job Information Effective Date
:sync-direction-right
Position Effective Date
Default
Location
:sync-direction-right
Location
Default
Division
:sync-direction-right
Division
Default
Department
:sync-direction-right
Department
Default
Job TItle
:sync-direction-right
Job TItle
Default
Compensation Effective Date
:sync-direction-right
Position Effective Date
Default
Pay Schedule
:sync-direction-right
Process Group
Default
Pay Type
:sync-direction-right
COmp Method
Hourly or Salary
Default
Pay Rate
:sync-direction-right
Comp Amount/Hourly Rate
Per period amount for Salaried or Hourly Rate if Hourly
Default
Annual Salary
Not synced but calculated in WL
Compensation Chnage Reason
:sync-direction-right
Position Reason
Default
End of Employment Effective Date
:sync-direction-right
Last Day Paid
Default
End of Employment Reason
:sync-direction-right
Termination Reason
Default
Rehire Effective Date
:sync-direction-right
Rehire Date
Default
Folder in Employee Documents Tab
Payslips
Payslips and Year End Forms PDF Each Employee
Configurable
Approved and Cancelled Time Off
Configurable
Publisher
BambooHR
Updated: 09/18/2023
Phone Support:
+1-866-202-0414
Email Support:
Support Hours:
8am to 5pm EST