WorkRamp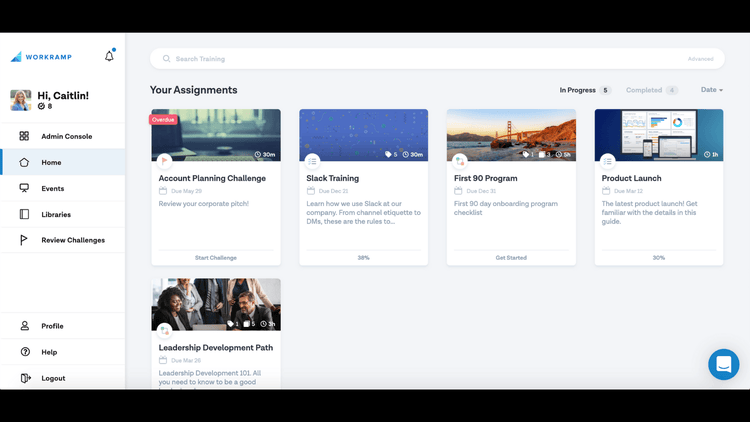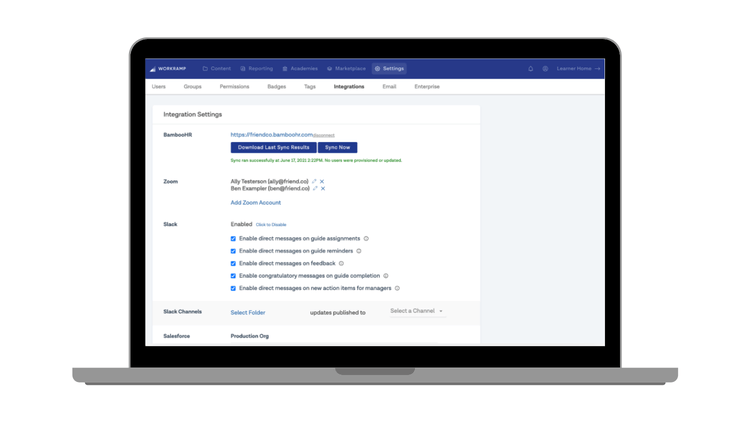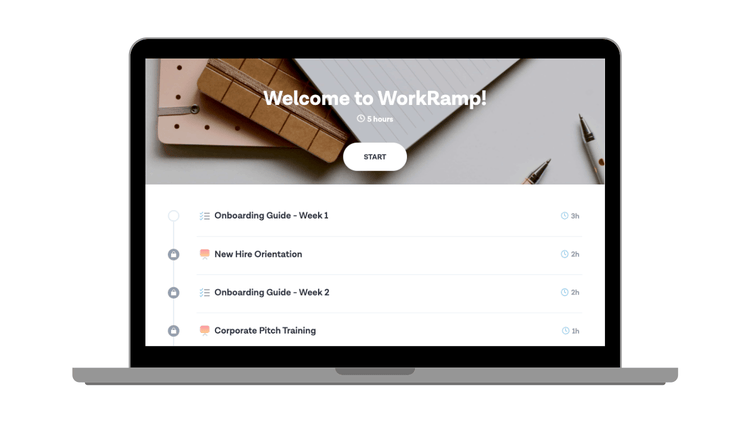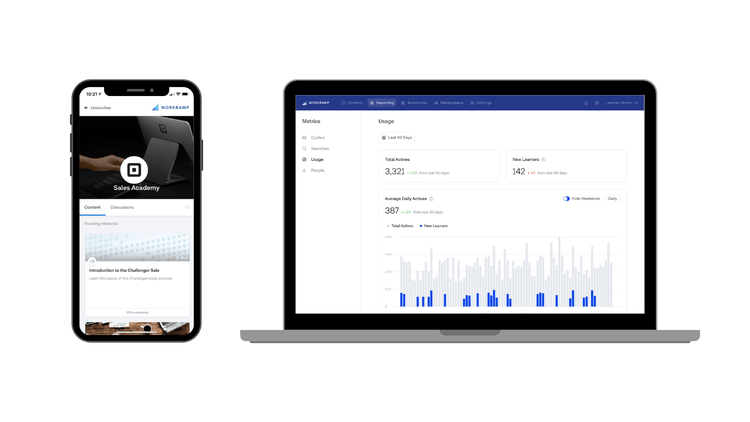 Discount Packaging
25% discount off licensing
Overview
WorkRamp is a modern LMS to onboard and train employees, customers, and partners –all in one platform. We have best-in-class products for internal and external learning, which allows companies to save on costs and resources by consolidating learning across the entire business. With WorkRamp, training is easy to build and deploy.
In addition to the end-to-end LMS capabilities, we also have:
Amazing Learner Experience
It's all about creating a seamless learning experience. WorkRamp focuses on delivering content-centric learning environments with a clean UI and simple UX. Empower your learners to learn on the go with the mobile app, leverage in-context learning by seamlessly integrating training into their workflows, and personalize their learning journeys with self-serve content in resource libraries or the marketplace. Leverage live coaching and gamification elements through Challenges to test for knowledge retention – while making it fun, interactive, and rewarding.
Dynamic Editor Experience
WorkRamp allows you to build comprehensive training with robust content objects to help learners better retain information and question objects to test for knowledge gaps. With the simple drag-and-drop editor, SMEs (Subject Matter Experts) can create and deploy content on-the-fly. Editors can easily collaborate with peers through advanced editing capabilities, folder structuring, and waterfall permissioning. It's all clean, simple, and easy to use – with WorkRamp's amazing UI & UX.
Powerful Admin Capabilities.
With WorkRamp, you can manage all your learning programs from one central command center. Streamline your workflow with features like cohort automation, scheduled reports, user permissioning, and more. You'll also love the advanced reporting features like Manager Dashboards, Data Visualization, and custom learning analytics. Magnify the impact of training by pairing WorkRamp with out-of-the-box integrations to LXP and Content Service Providers.
Enterprise-Grade Platform
WorkRamp sports the security, speed, and reliability to scale your learning strategy from hundreds to thousands of global learners. Operate securely with the highest standard of data security, PII confidentiality, and system reliability. Build training for global audiences with advanced localization features and deliver content internationally up to 75% faster with WorkRamp's Global Training Delivery Network.
Integration
How It Works.
With the WorkRamp-BambooHR integration, the WorkRamp LMS will receive employee data from BambooHR.
Managers, HR Teams, and WorkRamp Admins will be able to more easily assign training to their learners based on synced employee fields from BambooHR.
This allows for automatic provisioning and de-provisioning of LMS licenses based on synced employee information in BambooHR.
BambooHR Field
Sync Direction
Partner Fields
Field Logic or Notes
Default or Configurable?
Employee #
Employee ID
This is the identifying field for the integration. The two systems Employee #/ID must match.
Default
Employee #
Employee ID
This is the identifying field for the integration. The two systems Employee #/ID must match.
First Name
First Name
N/A
Best Email
Email address
N/A
Supervisor
Manager
We infer whether an employee is a manager based on this field.
Preferred Name
Preferred Name
N/A
Department
Department
N/A
Publisher
BambooHR
Updated: 06/15/2021
Phone Support:
888-336-8797
Email Support:
Support Hours:
12am-6pm PT