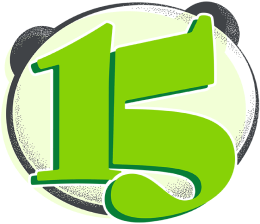 BAMBOOHR SCHOLARSHIP PROGRAM
TERMS AND CONDITIONS
THE FOLLOWING PROGRAM IS GOVERNED BY THESE TERMS AND CONDITIONS ("TERMS") AND PARTICIPATION IS LIMITED TO ELIGIBLE INDIVIDUALS AS DESCRIBED HEREIN. BY APPLYING FOR A SCHOLARSHIP, YOU ACKNOWLEDGE AND AGREE TO BE BOUND BY ALL OF THE TERMS STATED HEREIN. VOID WHERE PROHIBITED.
1. Eligibility to Apply: The BambooHR Scholarship Program (the "Program") is sponsored by Bamboo HR LLC. ("Sponsor") and other parties (as listed in Exhibit A, if any) who help the Sponsor offer the Program ("Program Parties"). The Program is open only to individuals who, as of the last day of the Program Period (except as otherwise provided herein) meet all of the following eligibility requirements:
Are at least 18 years of age;
Are a US legal resident;
Are NOT an employee or immediate relative of an employee of the Sponsor or Program Parties;
Has not previously received a Sponsor Scholarship.
Sponsor reserves the right, at any time, to verify eligibility requirements, in any manner it deems appropriate. By applying for a scholarship, each applicant agrees to these Terms, which are final and binding in all respects.
The Program is open to only those applicants who are pursuing post-secondary education and are currently enrolled in an accredited United States college or university or will be enrolled by fall 2023. Scholarship award can be used for tuition or education related expenses (books, student fees, etc.) only; if tuition or educational related costs are covered by financial aid or other scholarships, the applicant is ineligible for the Program.
2. The Program Period: Applications must be submitted from July 1st, 2023 at 12:00:00 a.m. Mountain Standard Time ("MST") through 11:59:59 p.m. Mountain Standard Time ("MST") on July 31st, 2023 (the "Program Period"). Scholarship recipients will be selected between August 1, 2023 and August 21st, 2023 (the "Selection Period"). Late, illegible, defective or incomplete submissions will not be considered for an award.
3. How to Apply: To apply, go to the application link here. All applicants must submit a link to a video (maximum length of 1 minute and 30 seconds via YouTube, Google Drive, or Dropbox public link) describing how they plan to empower others to set people free to do great work
AND an essay (500 words max) answering the question: Why is the idea of setting people free to do great work meaningful to you?
All applications will be reviewed for content and compliance with the submission guidelines below. Applications that do not meet all guidelines will not be considered.
Applications must be in English. Videos must be no larger than 1 GB, 1 minute and 30 seconds or less in length, and in the following formats via a publicly available URL: YouTube link, Google Drive link, or Dropbox link.
Limit one (1) application per person.
Any form of application other than that described herein is ineligible and will not be considered. Those who do not follow all of the instructions or abide by these Terms or other instructions of Sponsor may not be eligible for selection. Applicants may not apply with multiple email addresses, nor may applicants use any other device or artifice to apply as multiple applicants. Any applicant who attempts to apply with multiple email addresses or under multiple identities will not be eligible for selection and forfeits any and all compensation provided in Sponsor's sole discretion. Should multiple users of the same e-mail account apply, and a dispute thereafter arises regarding the identity of the applicant, the authorized account holder of said email account at the time of application will be considered the applicant. "Authorized account holder" is defined as the natural person who is assigned an e-mail address by an Internet access provider, on-line service provider or other organization which is responsible for assigning email addresses or the domain name associated with the submitted email address. Automated applications are prohibited, and any use of automated devices will cause disqualification. By submitting an application, each applicant agrees to receive e-mail, phone or other communications from Sponsor.
BY SUBMITTING AN APPLICATION, APPLICANT ACKNOWLEDGES THAT HIS/HER NAME, LIKENESS, APPLICATION, AND ANY PART THEREOF, INCLUDING HIS/HER VIDEO, MAY BE POSTED ON SPONSOR'S WEBSITE OR OTHERWISE PUBLICALY SHARED INCLUDING VIA SOCIAL MEDIA, ETC., AT SPONSOR'S DISCRETION. SUBMISSION OF AN APPLICATION GRANTS SPONSOR AND ITS AGENTS THE IRREVOCABLE, PERPETUAL, ROYALTY-FREE LICENSE AND RIGHT TO PUBLISH, USE, ADAPT, EDIT, PUBLICLY PERFORM, CREATE DERIVATIVE WORKS THEREOF AND/OR MODIFY SUCH APPLICATION AND/OR VIDEO IN ANY WAY, IN ANY AND ALL MEDIA NOW KNOWN OR HEREAFTER CREATED, WITHOUT LIMITATION, AND WITHOUT PAYMENT OR CONSIDERATION TO THE APPLICANT.
4. Application Guidelines: By submitting an application, you agree that your application will not place Sponsor under any obligation, and that Sponsor is free to disclose the ideas and content contained in your application on a non-confidential basis to anyone or otherwise use the ideas or content without any additional compensation to you.
You acknowledge that, by submitting your application, Sponsor does not waive any rights to use similar or related ideas or content previously known to Sponsor, or developed by its employees, or obtained from sources other than you. Sponsor reserves the right to, and may or may not, monitor/screen applications. By applying, you acknowledge that Sponsor has no obligation to use or post any application you submit.
By submitting an application you warrant and represent that it: (a) is your original work, (b) has not been previously published, (c) has not won previous awards, (d) does not infringe upon the copyrights, trademarks, rights of privacy, publicity or other intellectual property or other rights of any person or entity; (e) that publication of the application via various media, including Web posting, will not infringe on any third party rights; and (f) that applicant has obtained any necessary consent for the use of the name and likeness of any other individual appearing in the application. Applicant also warrants and represents that it is eligible to apply for the Scholarship. Applicant will indemnify and hold harmless, Sponsor and Releasees (defined below) from any third-party claims related to or arising out of applicant's application.
As determined by the Sponsor, in its sole discretion, all applications must meet the following guidelines:
a. Must comply with these Terms;
b. Cannot be sexually explicit or suggestive, unnecessarily violent or derogatory of any ethnic, racial, gender, religious, professional or age group, profane or pornographic, or contain nudity or any materially dangerous activity;
c. Cannot promote alcohol, illegal drugs, tobacco, firearms/weapons (or the use of any of the foregoing), any activities that may appear unsafe or dangerous, [or any particular political agenda or message];
d. Cannot be obscene or offensive, or endorse any form of hate or hate group;
e. Cannot defame, misrepresent or contain disparaging or slanderous remarks about Sponsor, its supporters, Program Parties, or any people, products or companies;
f. Cannot infringe trademarks or logos owned by others or advertise or promote any brand or product of any kind (except Sponsor's brands and products), without permission, or contain any personal identification of any individual, such as license plate numbers, personal names, e-mail addresses or street addresses, etc.;
g. Cannot infringe copyrighted materials owned by others (including photographs, sculptures, paintings and other works of art or images published on or in websites, television, movies or other media) without permission; Sponsor does not permit the infringement of others' rights and any use of materials not original to the applicant (except copyrighted materials owned by Sponsor) is grounds for disqualification from the Program. Do not copy your favorite movie, book or photo or include materials, images, graphics, music or trademarks belonging to any third parties or incorporate the names, voices, likeness or personas of any party other than yourself unless you have obtained written permission to do so;
h. No background artwork should appear in an application unless it is an original work of the applicant;
i. Cannot communicate messages inconsistent with the positive images and/or goodwill associated with Sponsor; and
j. Cannot violate any law.
YOU ACKNOWLEDGE THAT APPLICATIONS POSTED TO THE WEBSITE (IF ANY) ARE THE VIEWS/OPINIONS OF THE INDIVIDUAL APPLICANT AND DO NOT REFLECT THE VIEWS OF SPONSOR IN ANY MANNER.
Sponsor reserves the right to accept or reject any application in its sole discretion. Any waiver of any obligation hereunder by Sponsor does not constitute a general waiver of any obligation to applicants. Sponsor reserves the right to waive the submission requirements set forth herein in its reasonable discretion.
5. Scholarship Recipient Selection and Notification:
Sponsor will select a panel of 5 judges who will evaluate each eligible application, with each of the following criteria given equal weight:
i. Content: Does the application cover the topic clearly and sufficiently? Do they make a compelling case?
ii. Spelling/Grammar: Was the application free from grammar and spelling errors?
iii. BambooHR Value: Does the application clearly embrace and live one of the BambooHR core values?
iv. Creativity: Is there creativity evident in the application and how the application embraces the BambooHR value?
At the end of the Program Period, up to a total of three (3) eligible applicants will be selected as recipients of scholarship awards as outlined in Section 6, below. Selected scholarship recipients will be notified by email or a call using the contact information provided in the application, on or about August 23, 2023 ("Notification"). Sponsor may notify recipients earlier or later at the Sponsor's sole discretion.
Potential scholarship recipients are subject to verification, including verification of age, employment status, and enrollment in good academic standing, if applicable. Each scholarship recipient will be required to execute and return an affidavit of eligibility and liability release and, where lawful, a publicity release within fourteen (14) days of attempted notification. If a potential scholarship recipient is found not to be eligible or not in compliance with these Terms and Conditions for any reason, declines the opportunity to receive a scholarship, or if notification is returned as undeliverable, another applicant may be selected as a potential scholarship recipient, in Sponsor's sole discretion (even if the scholarship recipient's name has already been announced). Applicant is solely responsible for providing Sponsor with accurate contact information, and updating it, if necessary.
6. Scholarship Awards: Sponsor will provide up to a total of 3 scholarship awards in the amount of $5,000.00 each, for a total of $15,000.00. An applicant may only be awarded one scholarship.
7. General Scholarship Conditions:
All awards will be administered by Sponsor, who will work with selected scholarship recipients to administer scholarship funds to the higher education institute designated by the scholarship recipient upon the recipient's enrollment. Selected scholarship recipients agree that he or she will promptly provide Sponsor with all information required to administer the scholarship award to the higher education institute. Scholarship award will be paid in the form of a $5,000 deposit into an account for the winner's benefit at the college or university where the winner is currently or will be enrolled. Scholarships must be utilized at an accredited post-high school/post-secondary educational program at an accredited two- and/or four-year college or university in the 50 United States or D.C. for tuition or education related expenses.
Scholarship award amounts must be accessed and used by the recipient within three (3) years of notification of scholarship award. Sponsor reserves the right to award less than 3 scholarships in the event there are not enough eligible applications for consideration, or a scholarship is unclaimed. In such cases, a scholarship may go unrewarded or the scholarship amount not awarded may be allocated among other scholarship winners, in Sponsor's sole discretion.
The decisions of Sponsor are final and binding in all matters relating to this Program. Scholarships are non-transferable and no cash equivalent or substitution of a scholarship is available. Unclaimed scholarships will not be awarded. Receipt of a scholarship is contingent upon fulfilling all requirements set forth herein.
8. General Program Conditions: By applying, all applicants agree and covenant on behalf of themselves and their family, heirs, personal representatives, executors, assigns and insurers, (a) to release, acquit, hold harmless, waive and forever discharge Sponsor and its parent company, subsidiaries, and affiliates, from any and all claims, demands, damages, debts, costs, fees, obligations, losses, expenses, compensation, actions or causes of action whatsoever, of every nature, character and description, whether known, unknown, discovered, undiscovered, suspected or unsuspected, including death, or property damage (collectively, "Claims"), including but not limited to Claims arising on account of, or in any way growing out of, resulting in whole or in part, directly or indirectly, from acceptance, possession, misuse or use of any items received in connection with acceptance of a scholarship, participation in this Program or any scholarship-related activities, and (b) except where legally prohibited, scholarship recipient grants (and agrees to confirm that grant in writing) permission to Sponsor and those acting under its authority the right to use applicant's name, picture, likeness, voice, application, essay, video, biographical information and statements, at any time or times, for advertising, trade, publicity and promotional purposes without additional compensation, in all media now known or hereafter discovered, worldwide and on the Internet, without notice, review or approval.
9. Limitation of Liability & Indemnity: Sponsor or Program Parties are not responsible for incorrect or inaccurate information provided in connection with this Program, whether caused by Internet users or by any of the equipment or programming associated with or utilized in the Program or by any technical or human error which may occur in the processing of applications. Sponsor or Program Parties are not responsible for computer system, email, phone line, hardware, software or program malfunctions, or other errors, failures or delays in computer transmissions or network connections that are human or technical in nature. Sponsor reserves the right at its sole discretion, to disqualify any individual applicant (and his or her application) who tampers with the application process. If, for any reason, the Program, in the sole opinion of Sponsor, is not capable of running as planned by reason of fraud, virus, bugs, or any other causes which, in the sole opinion of the Sponsor, corrupt or affect the administration, security, fairness, integrity or proper conduct of this Program, Sponsor reserves the right, at its sole discretion, to cancel, terminate, modify or suspend the Program.
BY PARTICIPATING, YOU RELEASE AND AGREE THAT NEITHER SPONSOR NOR PROGRAM PARTIES WILL BE RESPONSIBLE OR LIABLE FOR ANY CLAIMS, ACTIONS, DAMAGES, LOSSES, COSTS, EXPENSES, AND LIABILITY OF ANY KIND (INCLUDING PROPERTY DAMAGE, PERSONAL INJURIES AND/OR DEATH, DIRECT, INDIRECT, INCIDENTAL, CONSEQUENTIAL OR PUNITIVE DAMAGES, COUNSEL FEES, AND COURT COSTS) ARISING FROM ANYTHING RELATING TO:
i. PROMOTION, EXECUTION, OR ADMINISTRATION OF THE PROGRAM (OR YOUR PARTICIPATION);
ii. CANCELLATION OR MODIFICATION OF ANY ASPECT ON THE PROGRAM;
iii. USE OF ANY WEBSITE RELATED TO THE PROGRAM OR MATERIALS ON THEM;
iv. ACCEPTANCE, POSSESSION, USE, MISUSE OR NONUSE OR ANY PRIZE; OR
v. PARTICIPATING IN ANY PROGRAM-RELATED ACTIVITY.
By participating, you further agree to indemnify and hold harmless Sponsor and/or Program Parties and their respective agents, affiliates, representatives, officers, directors, shareholders, subsidiaries and employees from and against any injuries, losses, damages, claims, actions and liability of any kind resulting from or in connection with the Program and your participation therein.
10. Binding Arbitration: Any controversy or claim arising out of or relating to this Program shall be settled by binding arbitration in Utah as set forth herein in accordance with the procedural rules for commercial disputes set forth in the consumer arbitration rules of AAA ("AAA Rules and Procedures") then prevailing, and judgment upon the award rendered by the arbitrator(s) may be entered in a state or federal court in the state of Utah. The arbitrator shall be selected pursuant to the AAA Rules and Procedures. The arbitrator shall apply Utah law consistent with the Federal Arbitration Act and applicable statutes of limitations and shall honor claims of privilege recognized at law. If any part of this arbitration provision is deemed to be invalid, unenforceable or illegal (other than that claims will not be arbitrated on a class or representative basis), or otherwise conflicts with the rules and procedures, then the balance of this arbitration provision shall remain in effect and shall be construed in accordance with its terms as if the invalid, unenforceable, illegal or conflicting provision were not contained herein.
Upon filing a demand for arbitration, all parties to such arbitration shall have the right of discovery, unless further extended by mutual agreement of the parties.
THE ARBITRATION OF DISPUTES PURSUANT TO THIS PARAGRAPH SHALL BE IN THE APPLICANT'S INDIVIDUAL CAPACITY AND NOT AS A PLAINTIFF OR CLASS MEMBER IN ANY PURPORTED CLASS OR REPRESENTATIVE PROCEEDING. THE ARBITRATOR MAY NOT CONSOLIDATE OR JOIN THE CLAIMS OF OTHER PERSONS OR PARTIES WHO MAY BE SIMILARLY SITUATED. DO NOT APPLY IF YOU DO NOT AGREE TO HAVE ANY CLAIM OR CONTROVERSY ARBITRATED IN ACCORDANCE WITH THESE TERMS AND CONDITIONS. BY PARTICIPATING IN THIS PROGRAM, EACH APPLICANT AGREES THAT TO THE EXTENT PERMITTED BY APPLICABLE LAW: (1) ANY AND ALL DISPUTES, CLAIMS AND CAUSES OF ACTION ARISING OUT OF OR CONNECTED WITH THE PROGRAM, OR ANY SCHOLARSHIP AWARDED, WILL BE RESOLVED INDIVIDUALLY THROUGH BINDING ARBITRATION AS SET FORTH ABOVE, WITHOUT RESORT TO ANY FORM OF CLASS ACTION; (2) ANY AND ALL CLAIMS, JUDGMENTS AND AWARDS WILL BE LIMITED TO ACTUAL THIRD-PARTY, OUT-OF-POCKET COSTS INCURRED (IF ANY); (3) UNDER NO CIRCUMSTANCES WILL ANY APPLICANT OR SCHOLARSHIP RECIPIENT BE PERMITTED TO OBTAIN ANY AWARD FOR, AND APPLICANT HEREBY KNOWINGLY AND EXPRESSLY WAIVES ALL RIGHTS TO SEEK, PUNITIVE, INCIDENTAL, CONSEQUENTIAL OR SPECIAL DAMAGES, LOST PROFITS AND/OR ANY OTHER DAMAGES, OTHER THAN ACTUAL OUT OF POCKET EXPENSES), AND/OR ANY RIGHTS TO HAVE DAMAGES MULTIPLIED OR OTHERWISE INCREASED; AND (4) APPLICANT'S REMEDIES ARE LIMITED TO A CLAIM FOR MONEY DAMAGES (IF ANY) AND APPLICANT IRREVOCABLY WAIVES ANY RIGHT TO SEEK INJUNCTIVE OR EQUITABLE RELIEF.
11. Governing Law/Jurisdiction: Applicants agree that all issues and questions concerning the construction, validity, interpretation and enforceability of these Terms and Conditions, applicant's rights and obligations, or the rights and obligations of the Sponsor in connection with the Program, shall be governed by, and construed in accordance with, the laws of State of Utah, USA, without giving effect to any choice of law or conflict of law rules, and any matters or proceedings that are not subject to arbitration as set forth in these Terms and Conditions and/or for entering any judgment on an arbitration award, shall take place in the state or federal courts of Utah.
12. Sponsor: Bamboo HR LLC: 335 South 560 West Lindon, UT 84042-1911, USA