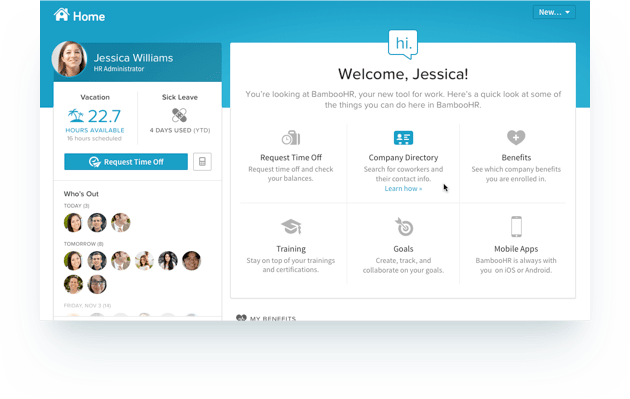 All employee data in one secure location
Healthcare data to stay compliant? Check. Contact information for the employee directory? Check. Custom data so you know everyone's shirt size and favorite candy bar? Check. Track and report all employee information accurately in one secure HR database.
Hire the right people faster
Our applicant tracking system is a surprisingly simple way to reach more qualified candidates and track, share, and evaluate their applicant information. Plus, our ATS module works hand in hand with our HR software, so you can enter data once and you're done.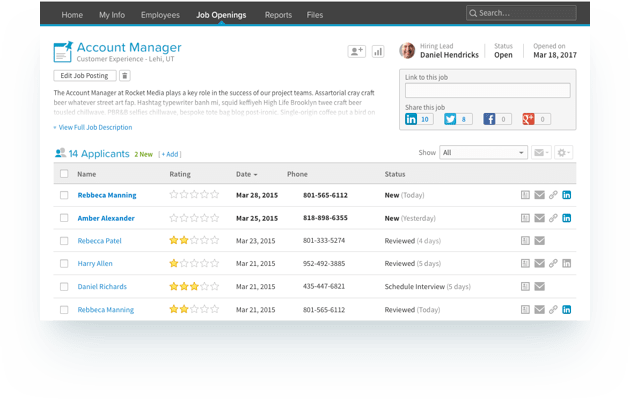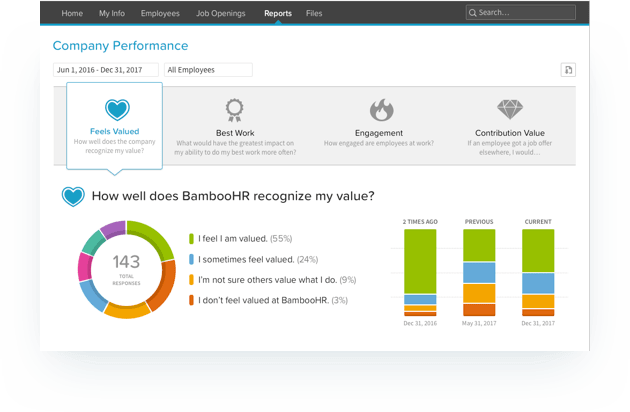 Increase employee performance with accurate reviews
Performance reviews are broken. At least, they were. We fixed a few things like huge time commitments, weak results, and infrequency. Then we added meaningful feedback and better ways to measure performance and engagement. The result? Innovative (dare we say, enjoyable?) employee performance management.
Our family is growing, like bamboo.
Just like our namesake, our list of 30,000+ customers keeps growing. Here are a few examples.




































Let BambooHR handle the operational stuff. You have more strategic stuff to do.