2-Step Login enablement for all users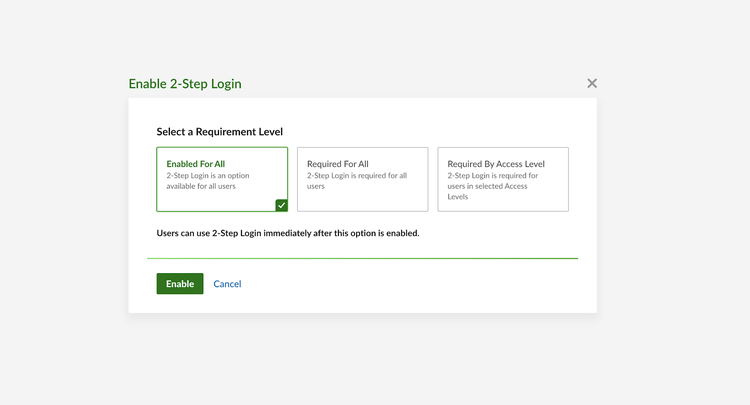 We made an exciting new update to give you added flexibility by allowing you to enable users to set up a 2-step login to be more in line with your policies and needs.
Previously, Account Owners and Admins were only able to require 2-step login for all users or select a certain access level. We have added the ability to self-setup 2-step login for enabled users, and the addition of SMS as an option.
To access this, go to your account settings, and select 2-step login. Once you are there, click on the "Get Started" green button. From there, you can select which 2-step login requirement you want for your company!