Access Level History
We made an exciting new update to give you added flexibility by allowing you to view any changes made to access levels through the access level history option in settings.
Previously, Account Owners and Admins were unable to see who made what changes to access levels within their company without having to contact our support team.
To access this, go to your account settings, and select on Access Levels. Then navigate to the "All" page of access levels. Once you are there, click on the History tab. From there, you will see a timeline of changes to access levels!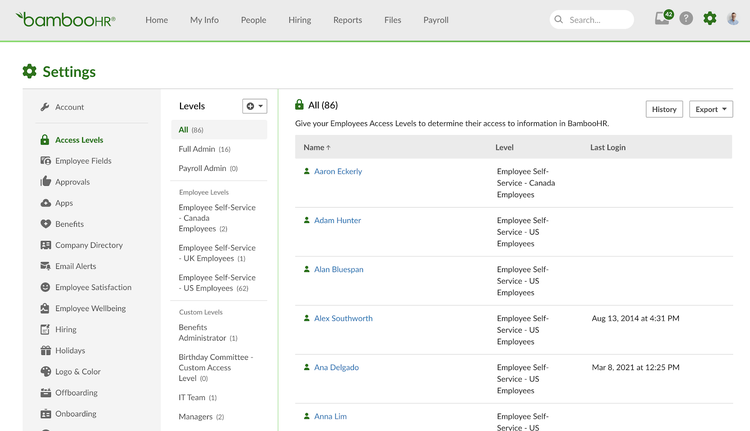 There are options to filter this time line by selecting a timeline/date range to look at, a certain access level to view, an individual's access level changes, and/or what actions such as removal or added access level was made.