Access Product Updates Webpage from the BambooHR App
You can now access the BambooHR Product Updates webpage by clicking on a link in the BambooHR app located in the Help Menu. When the link is clicked, it will open the Product Updates webpage in a new tab in your web browser.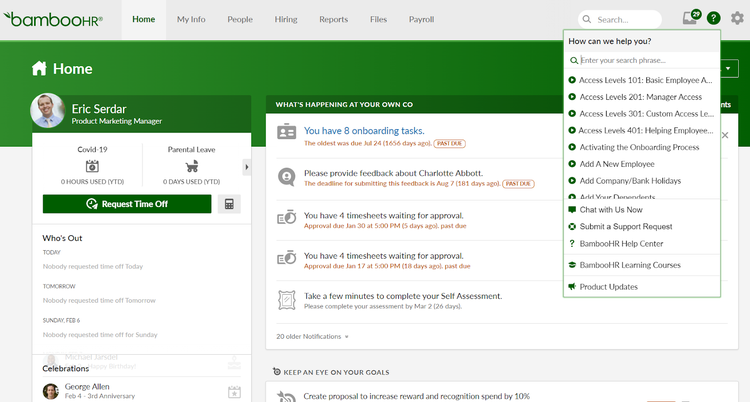 We hope that the BambooHR Product Updates page will keep you informed about the latest and greatest improvements we are making to our product as well as help you to more fully leverage all that our product has to offer!
As always, we love your feedback! To provide product feedback on this update and more, head over to our product feedback page and let us know how we're doing.